Bryson Bobelu Zuni Fetishes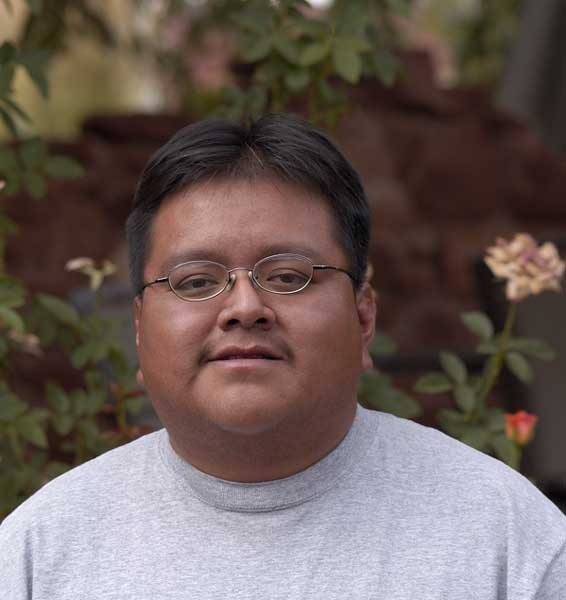 Bryson Bobelu is a little known, Leekya family, Zuni fetish carver.
Bryson's carvings are among the finest being made today. His fetishes are full of life and expression. They go far beyond the usual Zuni fetishes and can accurately be described as art.
Bryson is a gentle, spiritual man with a love of life and the natural world around him. I find those feelings evident in his carvings.
Bryson Bobelu is not a prolific carver. Rather, he carves as a means of expression and to share his vision. I find his carving reminiscent of the legendary Zuni fetish carver, Francis Leekya
Francis Leekya is Bryson's grandfather. Francis Leekya's daughter is Bryson Bobelu's mother.
These are very large Zuni carvings / sculptures carved in the style of Francis Leekya (who was Bryson's grandfather).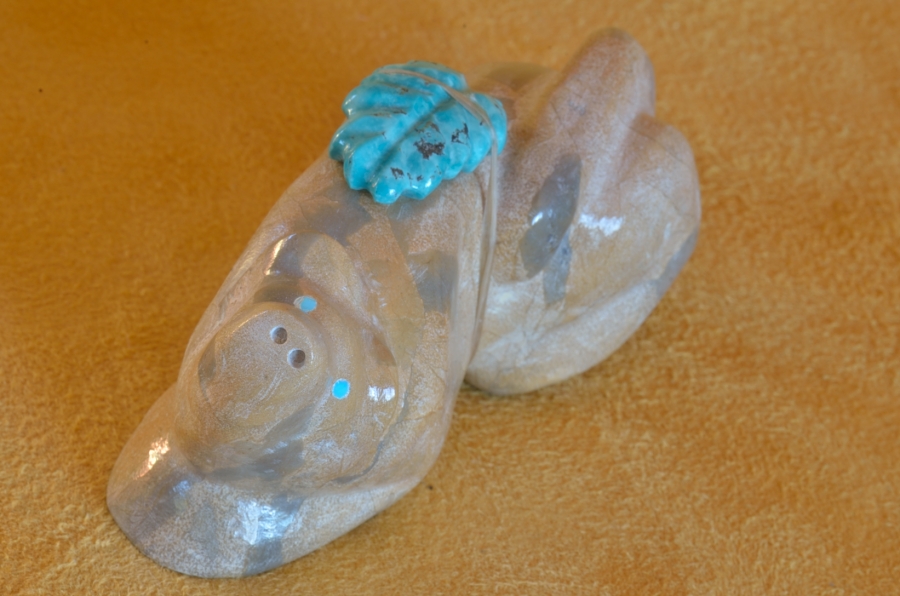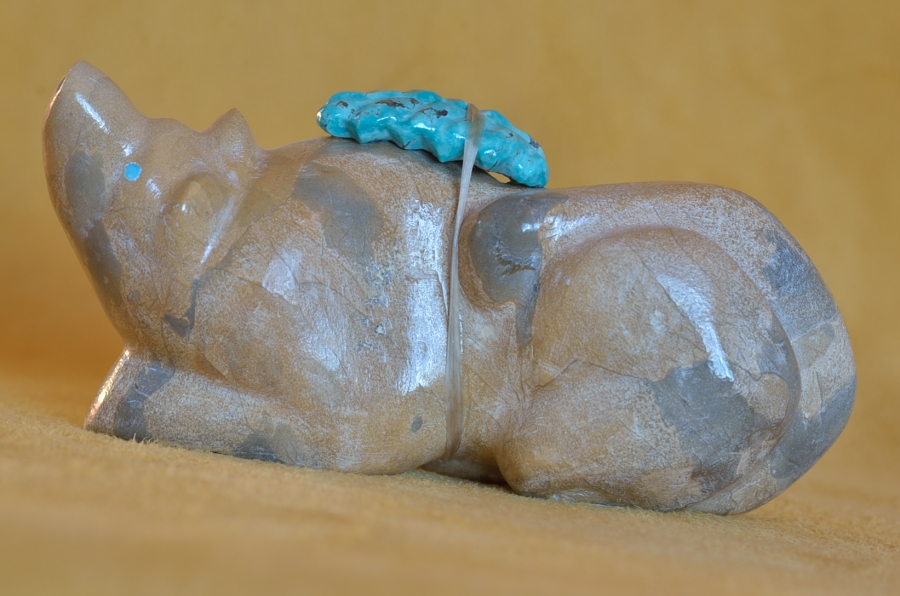 Bryson Bobelu Mountain lion with natural turquoise leaf
made of Zuni Rock
5″ x 2 3/4″
$225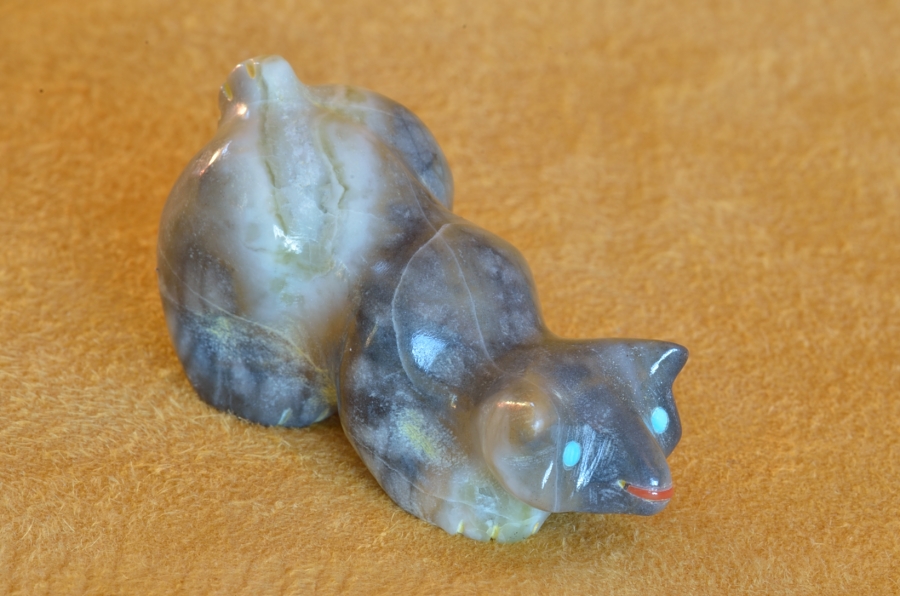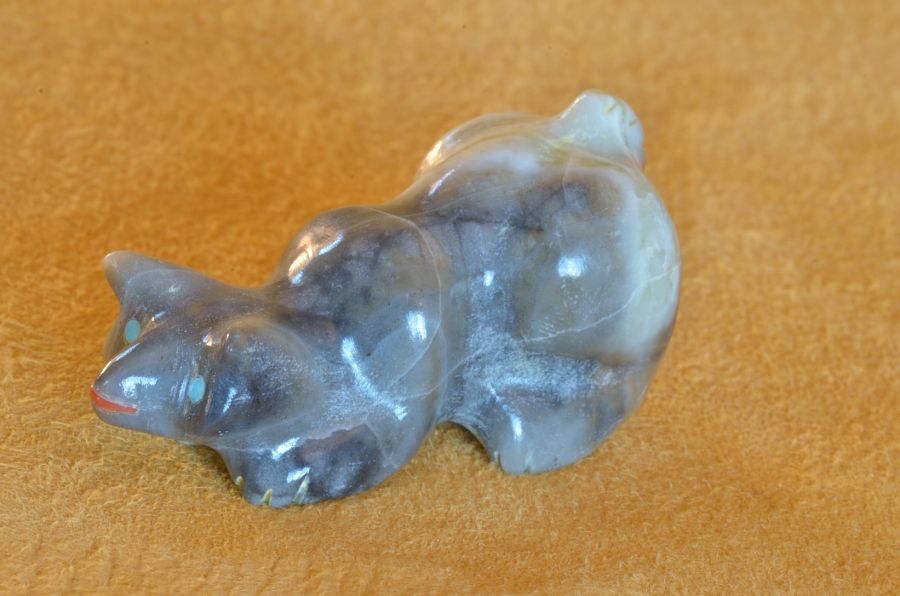 Bryson Bobelu serpentine bobcat (rarely carved)
with turquoise eyes and coral mouth
2″ by 1″
$ 75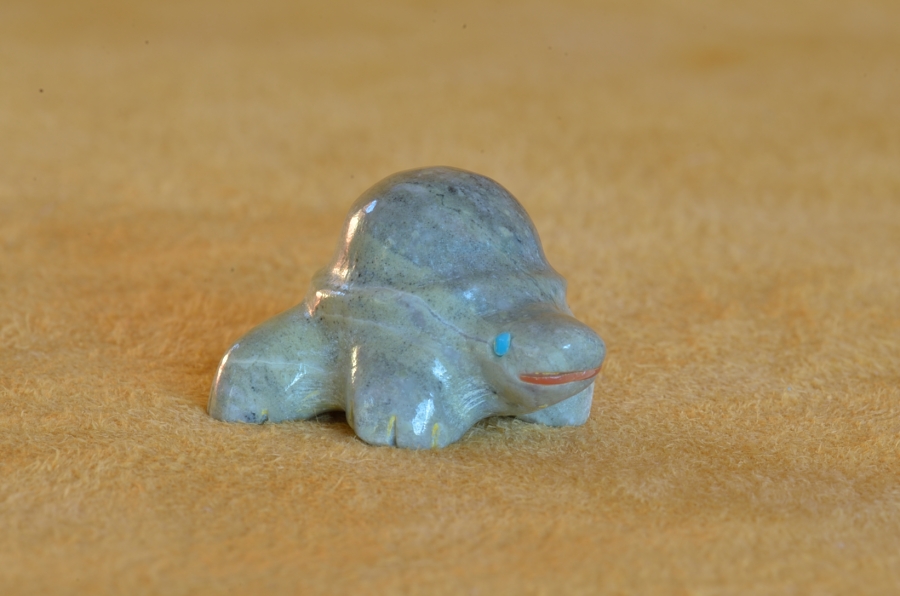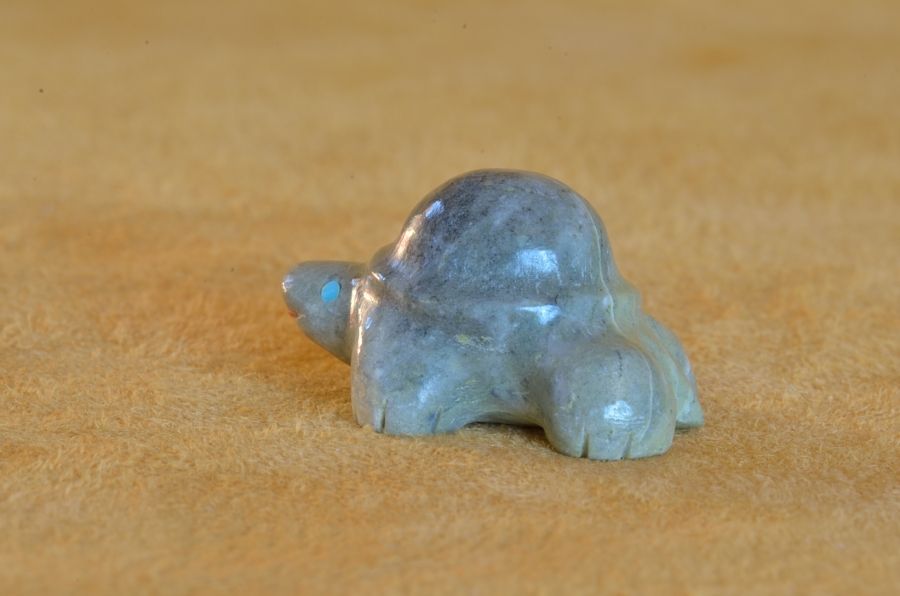 Bryson Bobelu serpentine turtle
with turquoise eyes and coral mouth
1 1/2″ by 7/8″
$60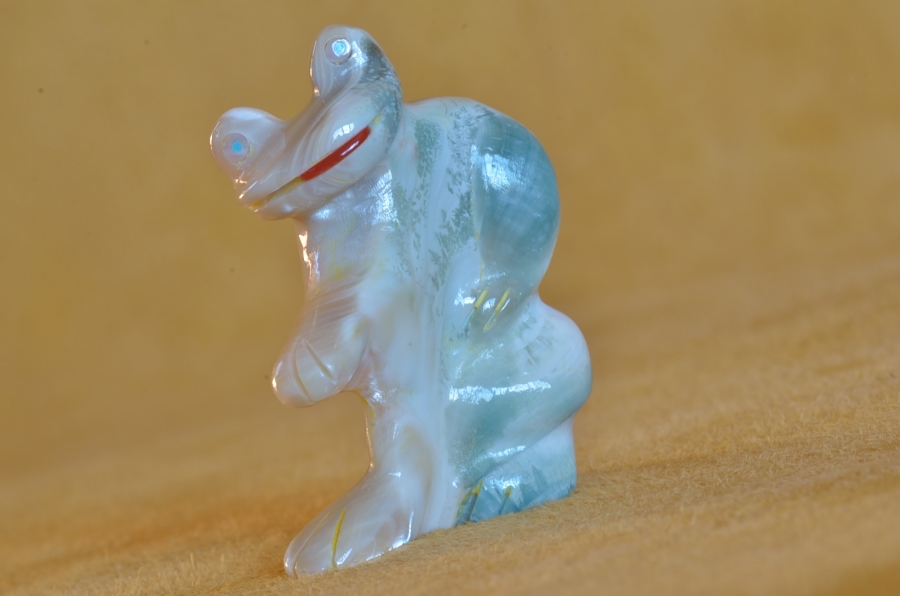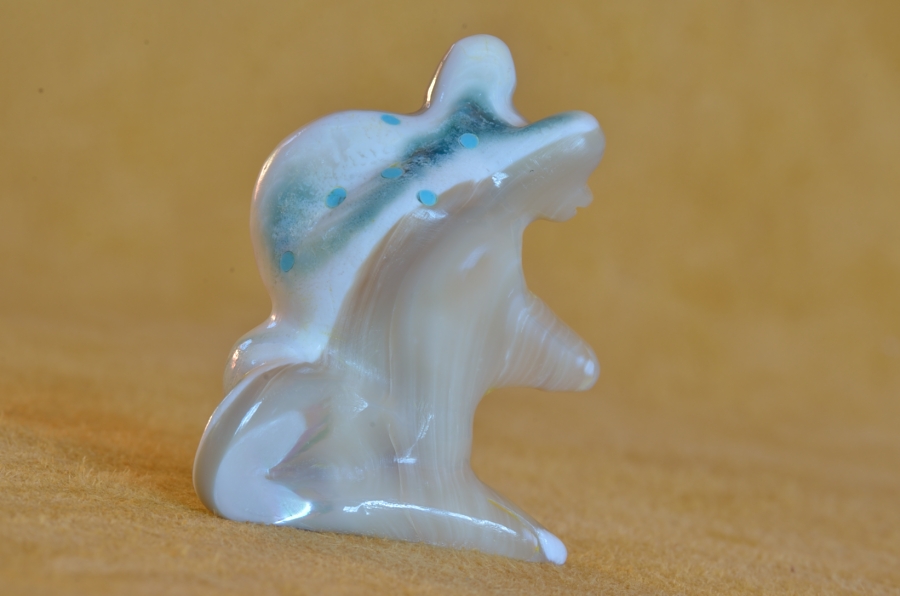 Bryson Bobelu green snail shel;l (going extinct) standing frog
with turquoise eyes and inlay with coral mouth
2 1/8″ by 1 3/4″
$120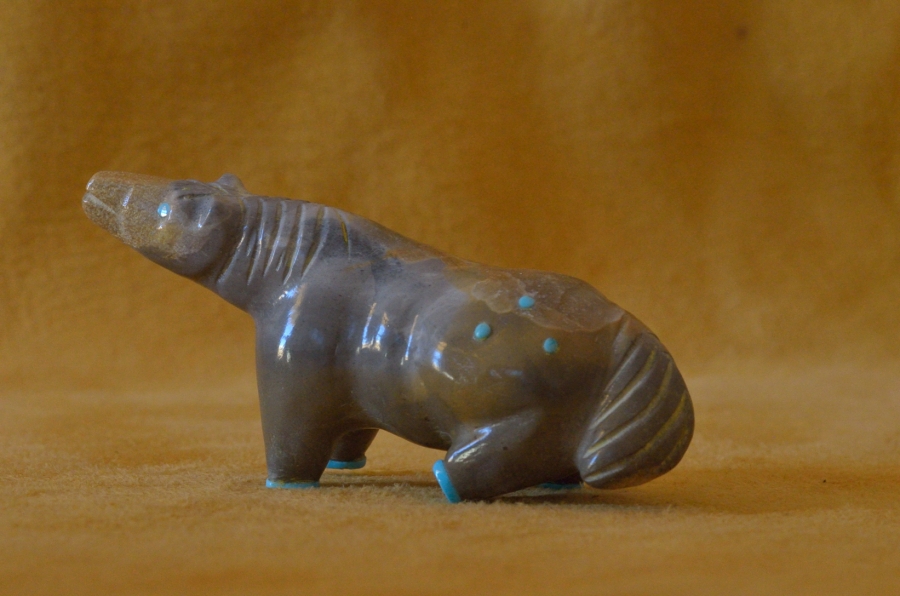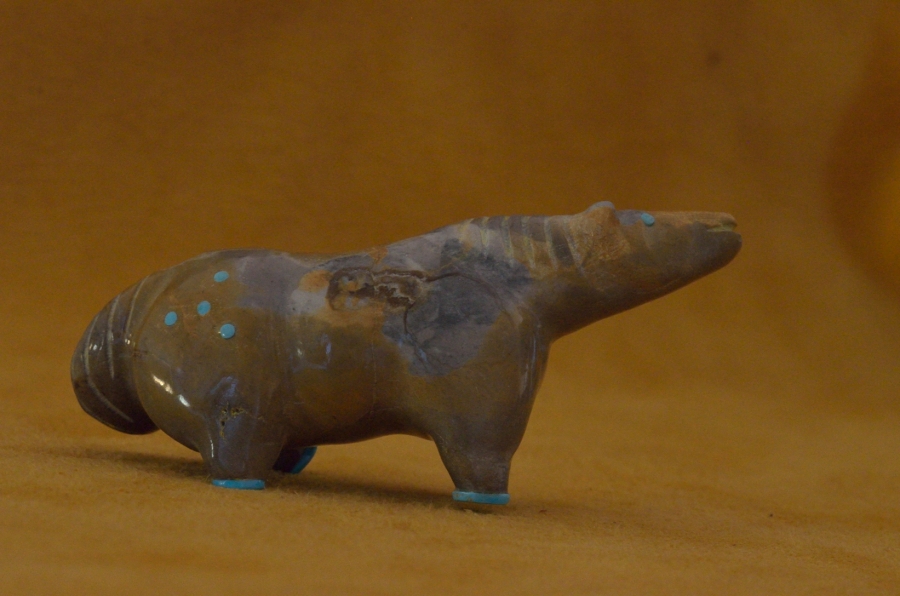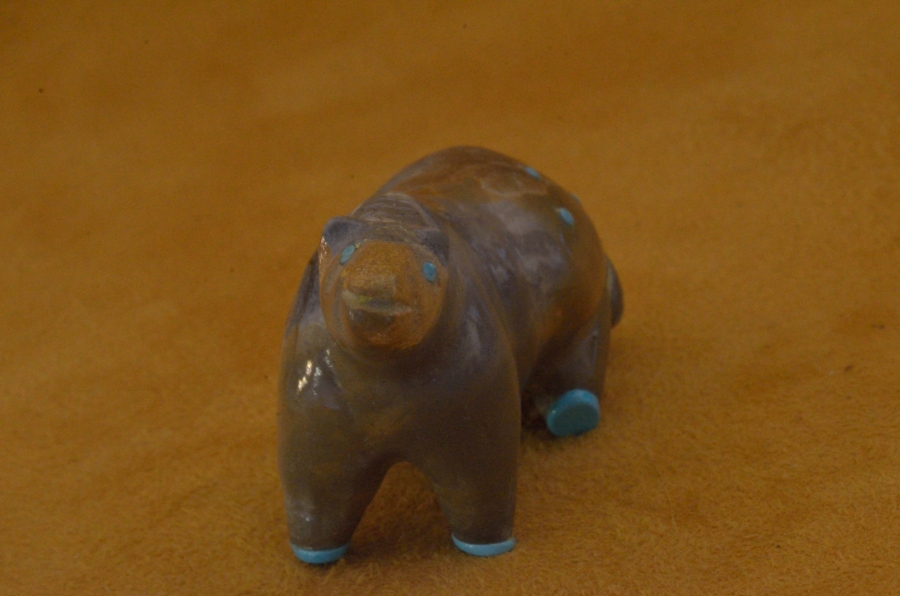 Bryson Bobelu zuni Fetish Zuni Rock Horse
with turquoise petite point inlaid eyes and turquoise boots (hoofs)
4 3/8″ by 1 3/4″
 $145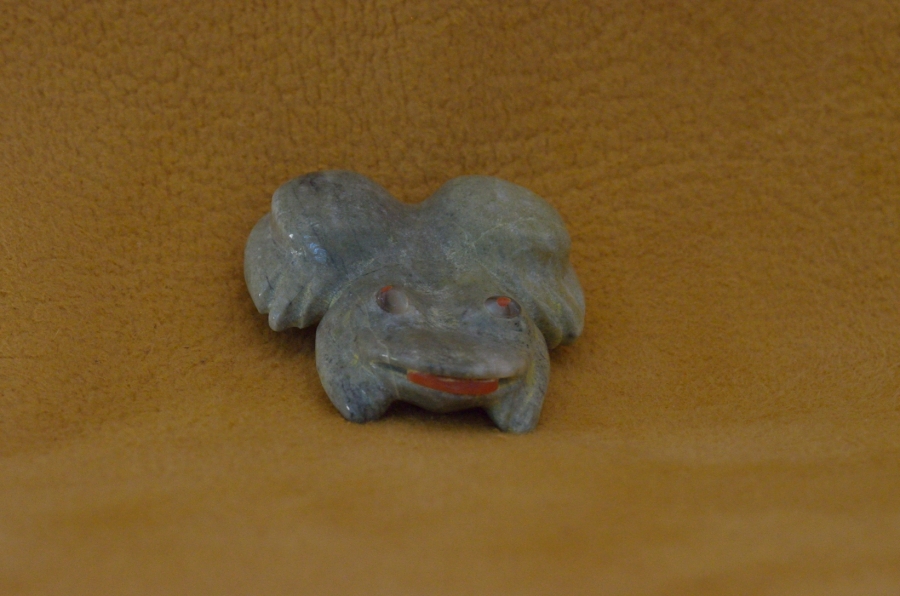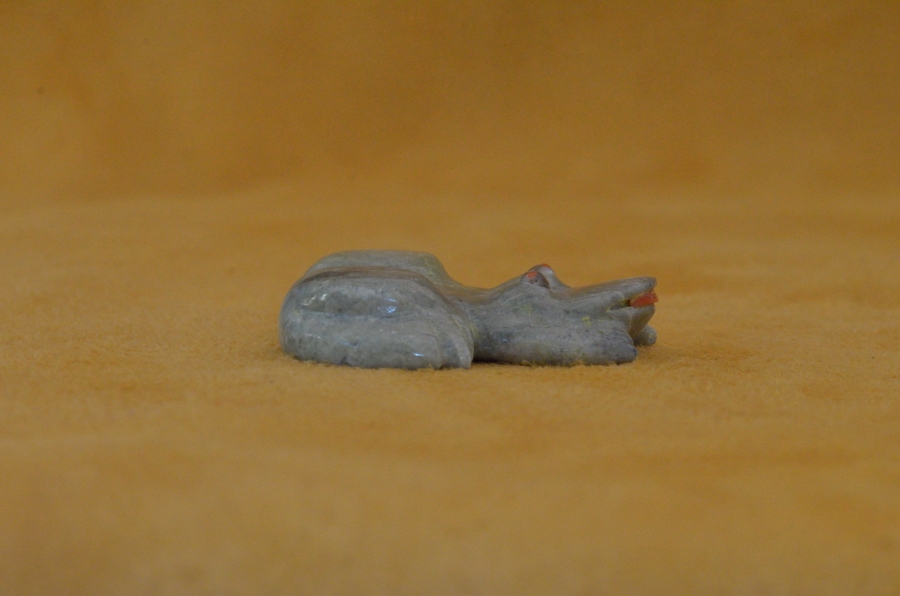 Bryson Bebelu Zuni Fetish serpentine frog
with foral eyes and tongue
1 7/8″ in length by 1 5/8″ in width
$90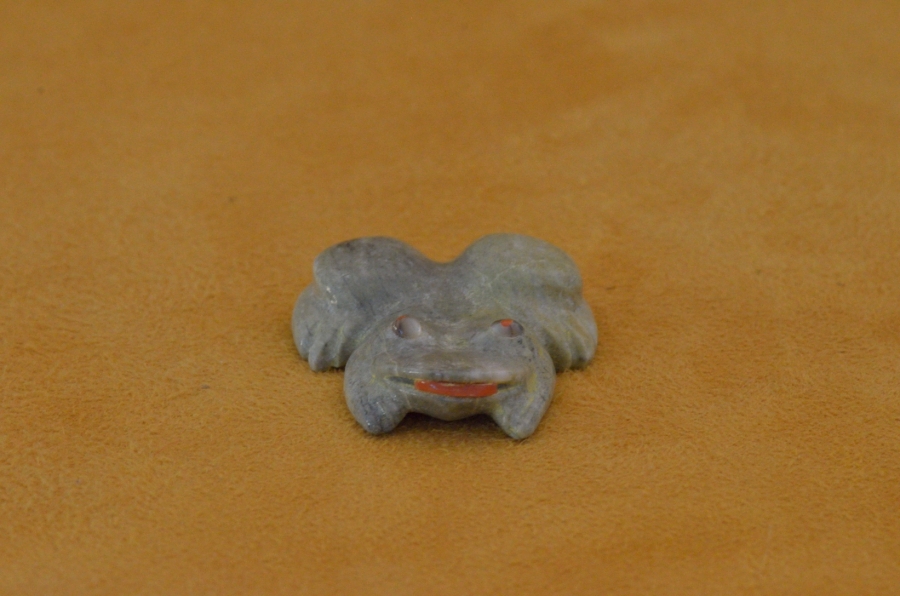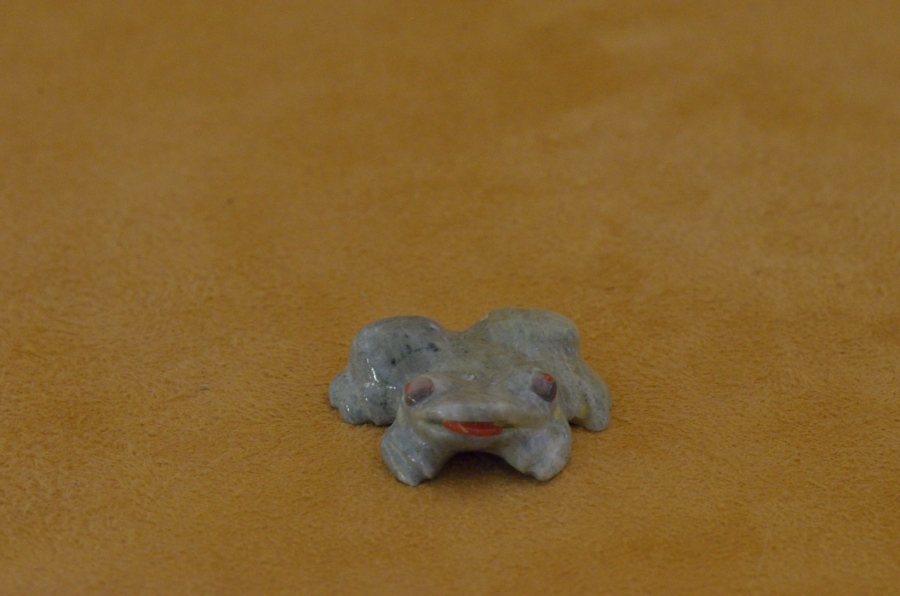 Bryson Bobelu Zuni Fetish Serpentine frog
with coral inlaid eyes and tongue
measures 1 1/2 in length by 1 3/8″ in width
$75
Bryson Bobelu 1  Bryson Bobelu 2