Georgia Quandelacy is the daughter of Ellen Quandelacy.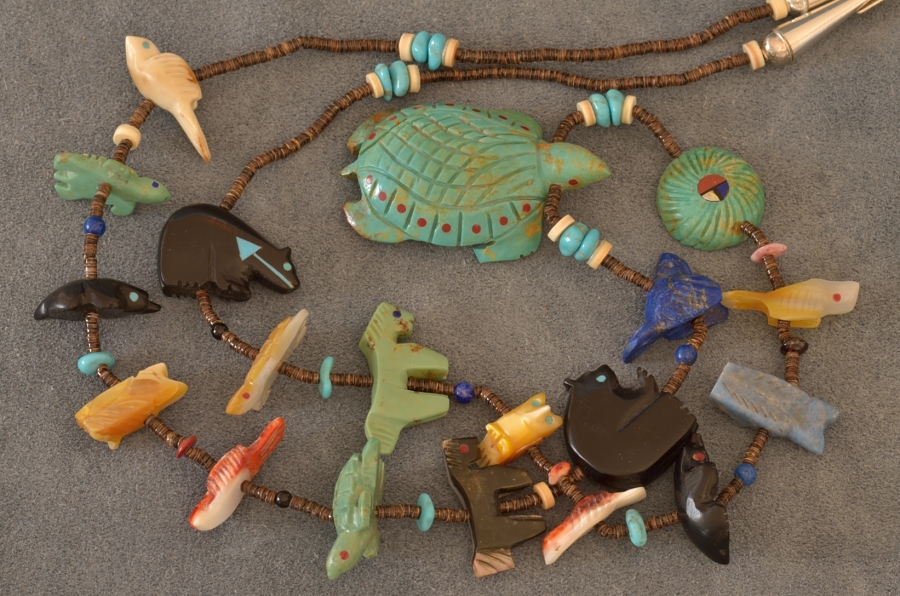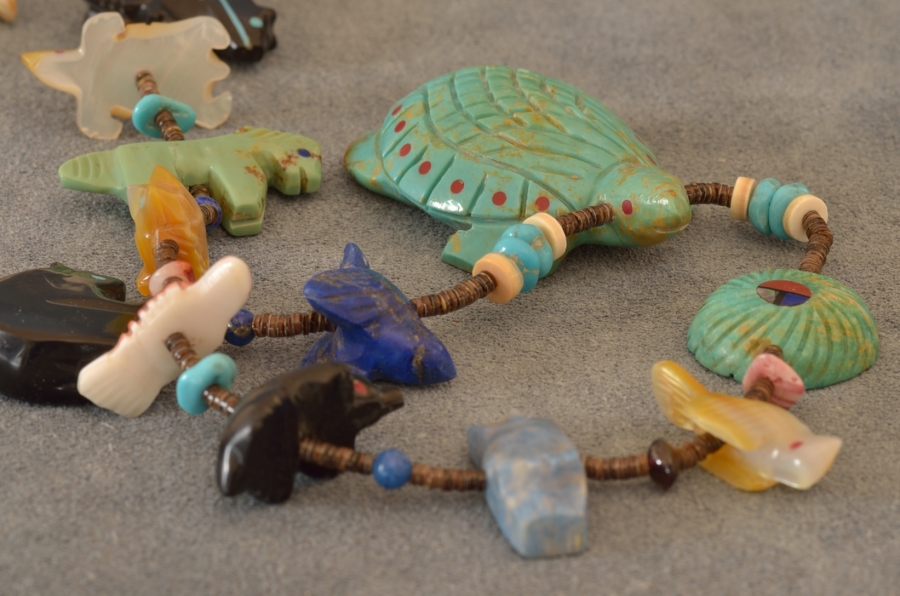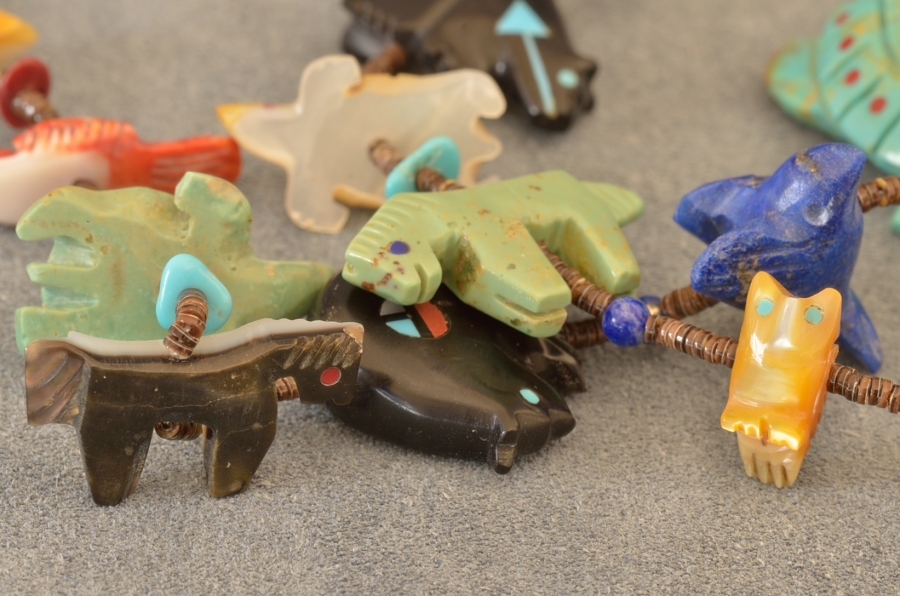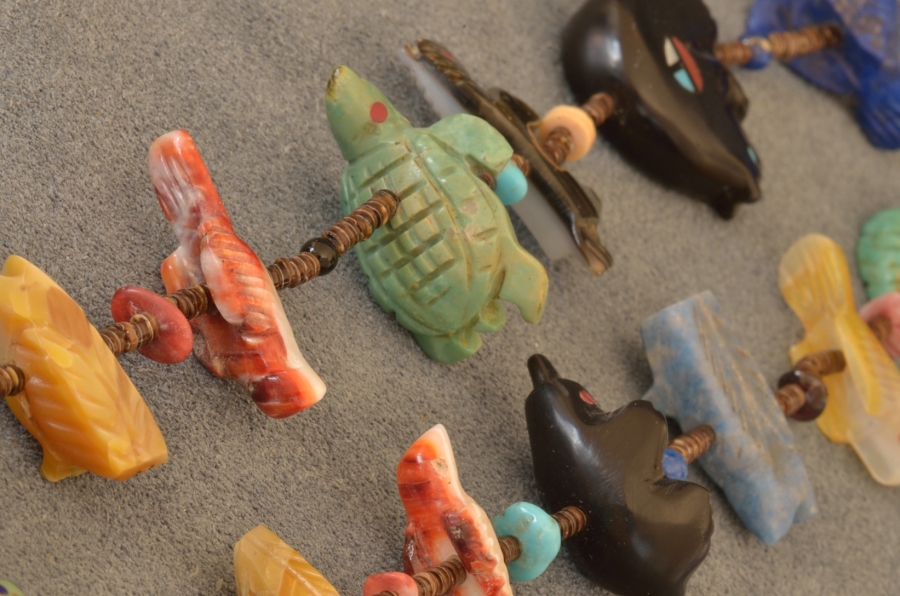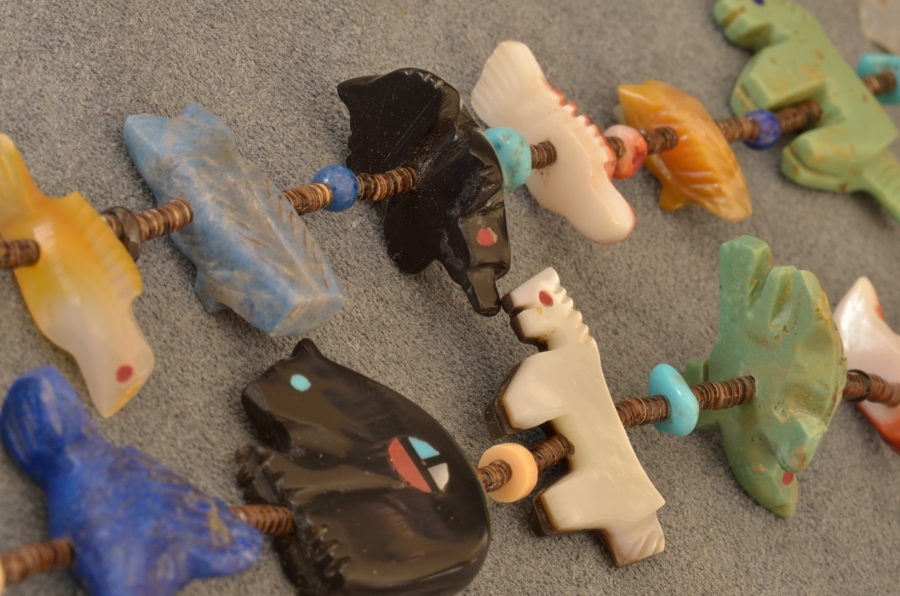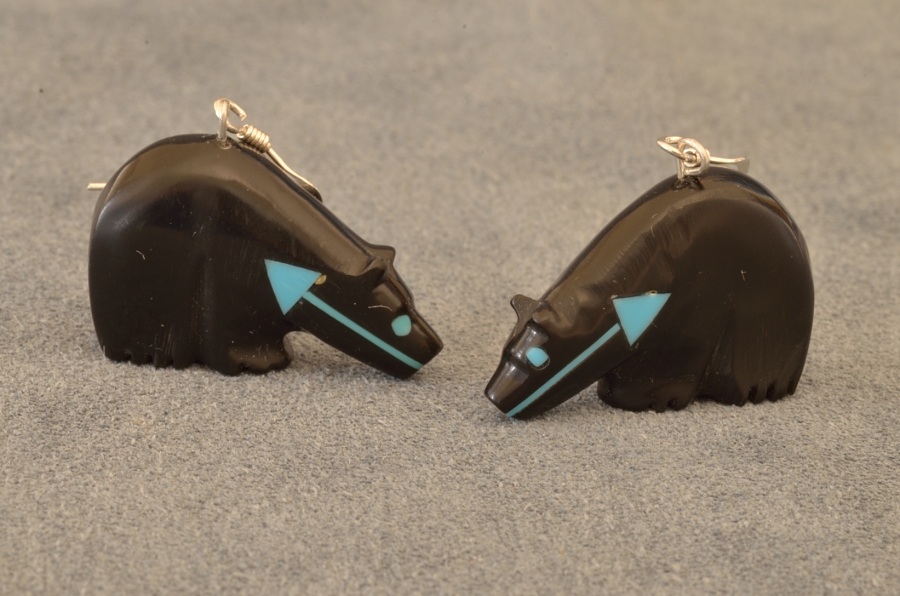 Georgia Quandelacy
Fetish Necklace strung on olive shell heishe, featuring a turquoise turtle inlaid with coral. The turtle is 2″ in length and 1 1/2″ wide.
The necklace featured birds bears horses turtles owls and moles carved from Lapis, Jet, Black Mother of Pearl, turquoise, shell and Fossil Ivory. Accented with turquoise, shell, lapis, and jet
31″ in length with matching bear earrings
$1275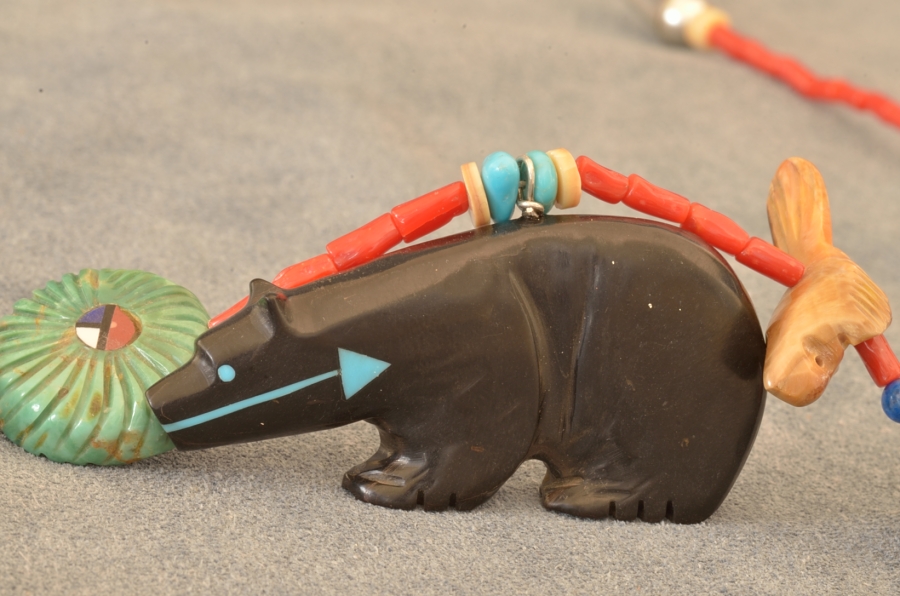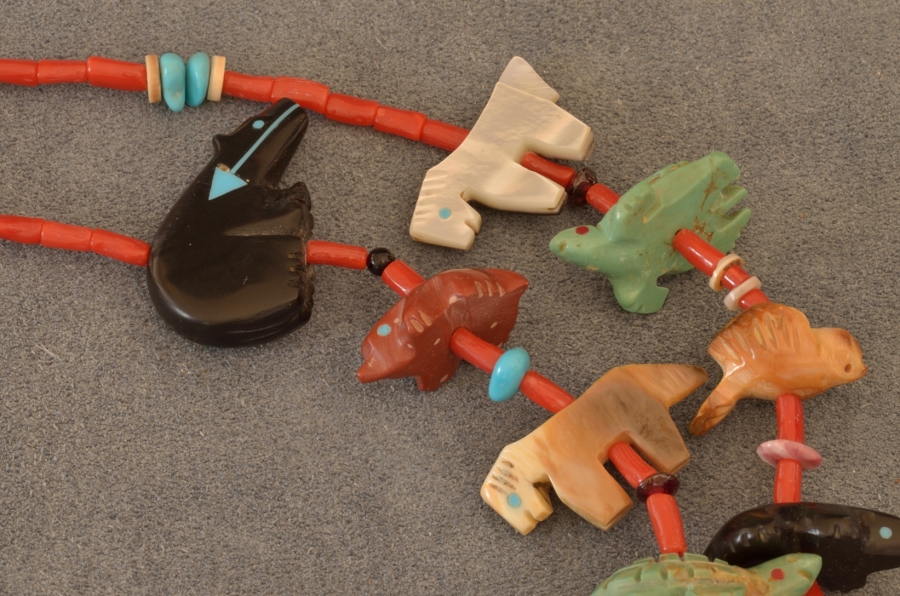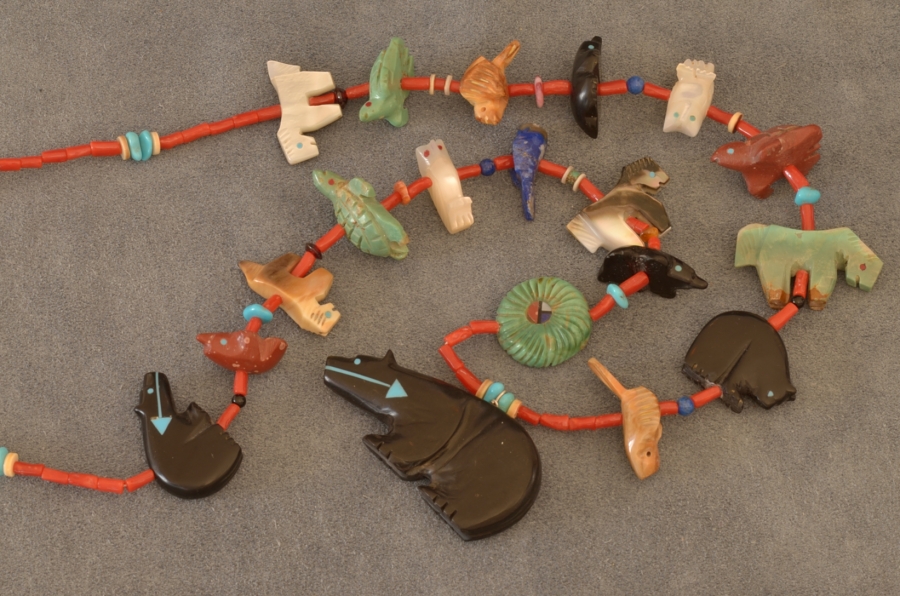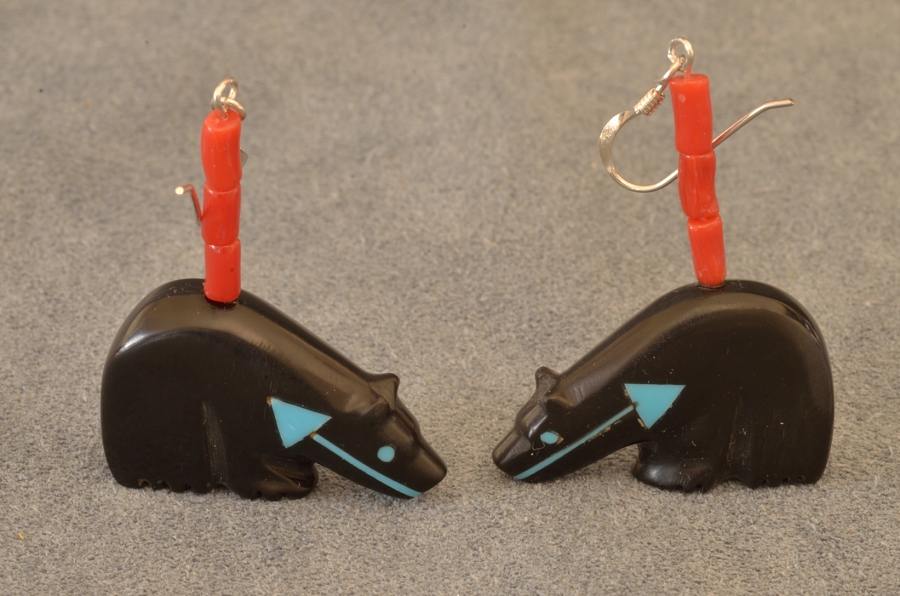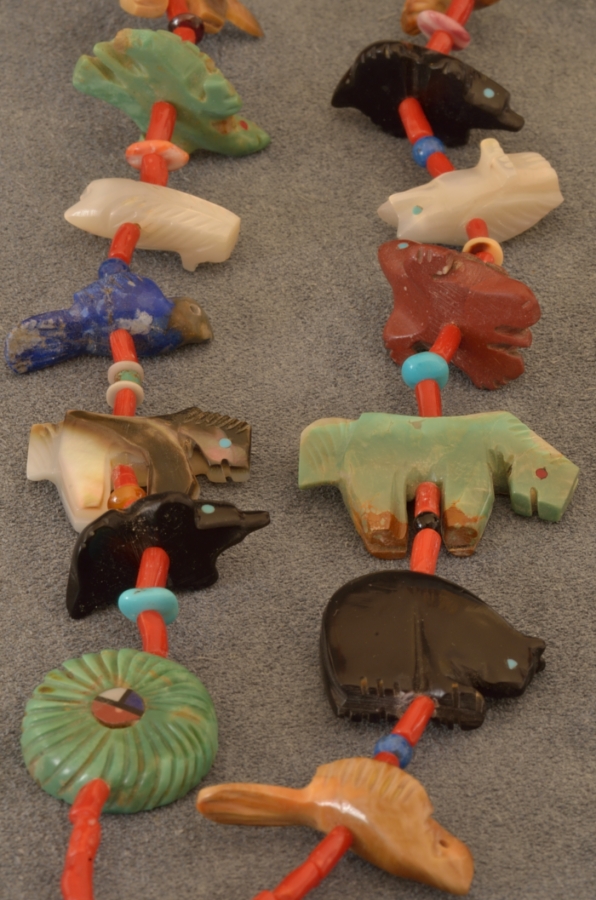 Georgia Quandelacy
Here is a beautiful fetish necklace featuring a large jet bear in the center with a turquoise heart line. The bear is 2 1/4″ in length and 1 1/8″ in height.
The coral necklace features birds, bear, horses, turtles, owls, moles, as well a large piece of turquoise with a carved sun face. The carvings consist of black mother of pearl, turquoise, fossil ivory, jet, mother of pearl, pipe stone and lapis. The coral necklace is accented with shell, lapis, jet and turquoise
Necklace measures 31″ and comes with matching bear earrings.
$1475