Albenita Quandelacy Yunie
<
Albenita Quandelacy worked alongside her mother, Ellen Quandelacy,
 until Ellen died. As a result, of all the Quandelacy carvers Albenita's
Zuni fetish carvings are the most like those of Ellen and
grandfather, Johnny Quam.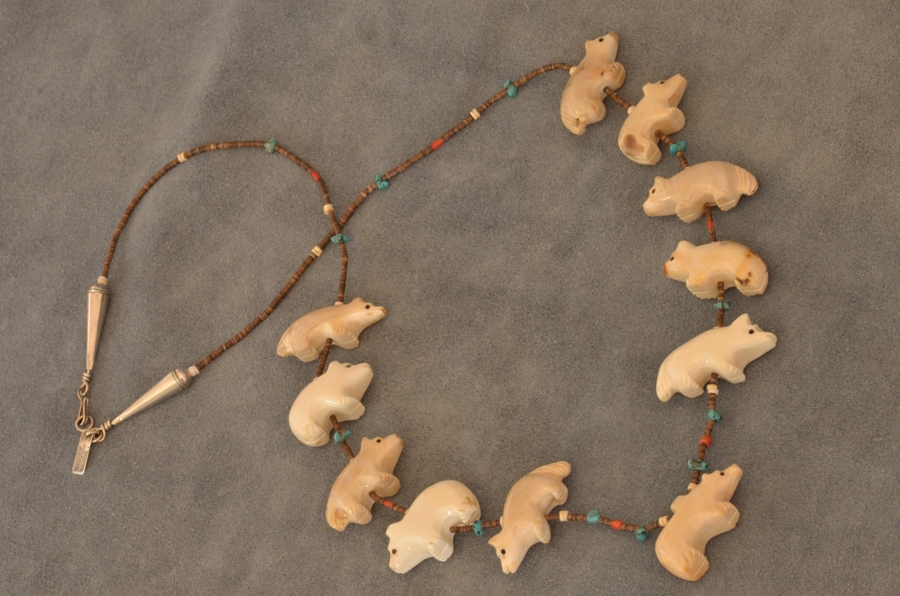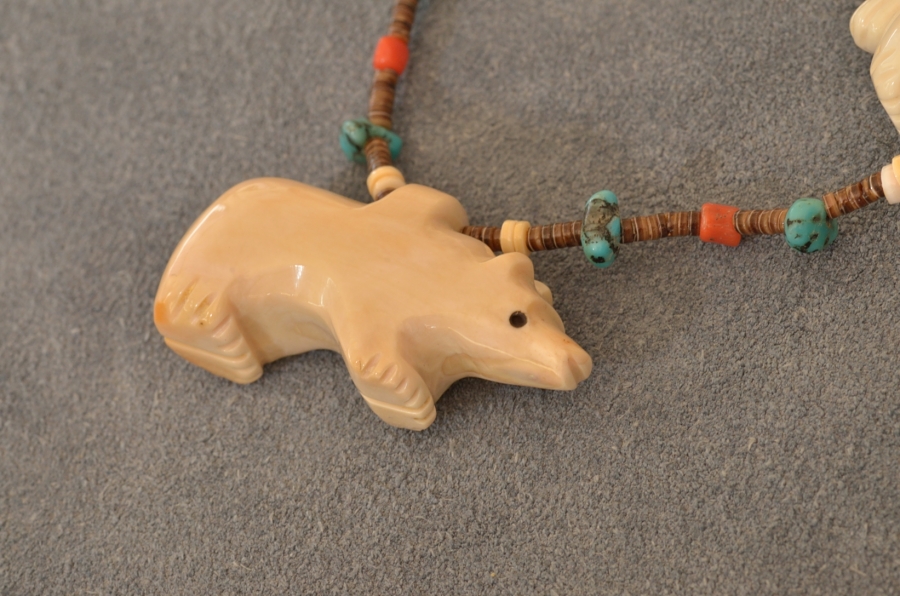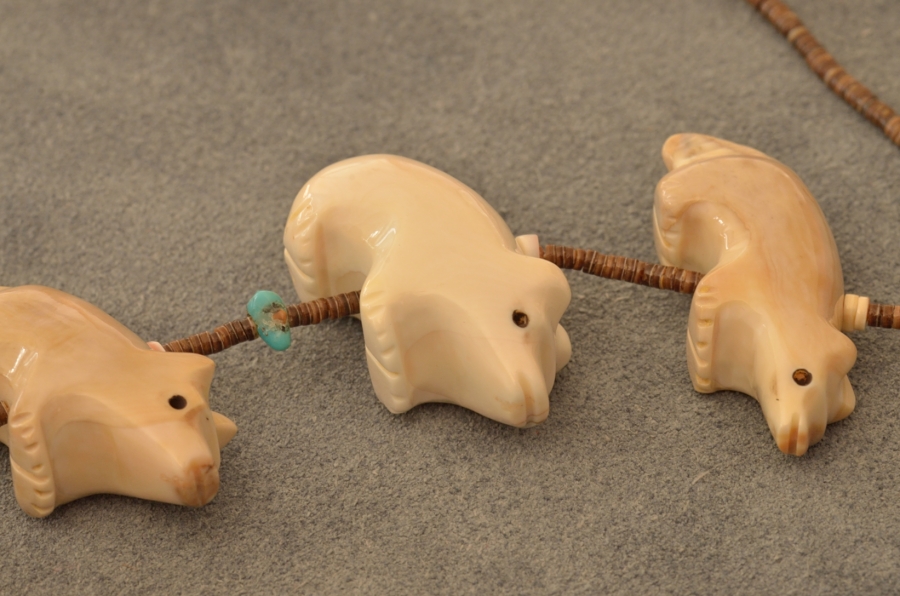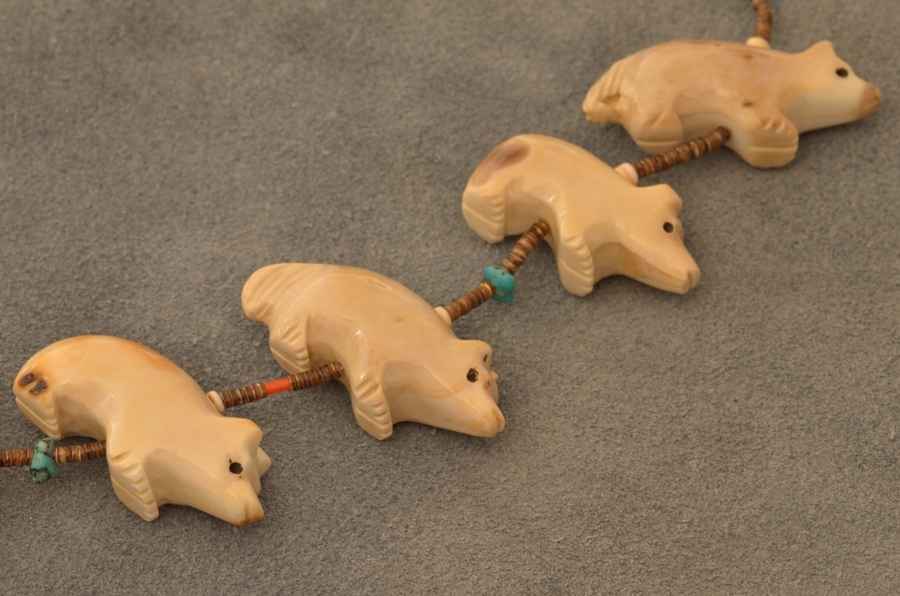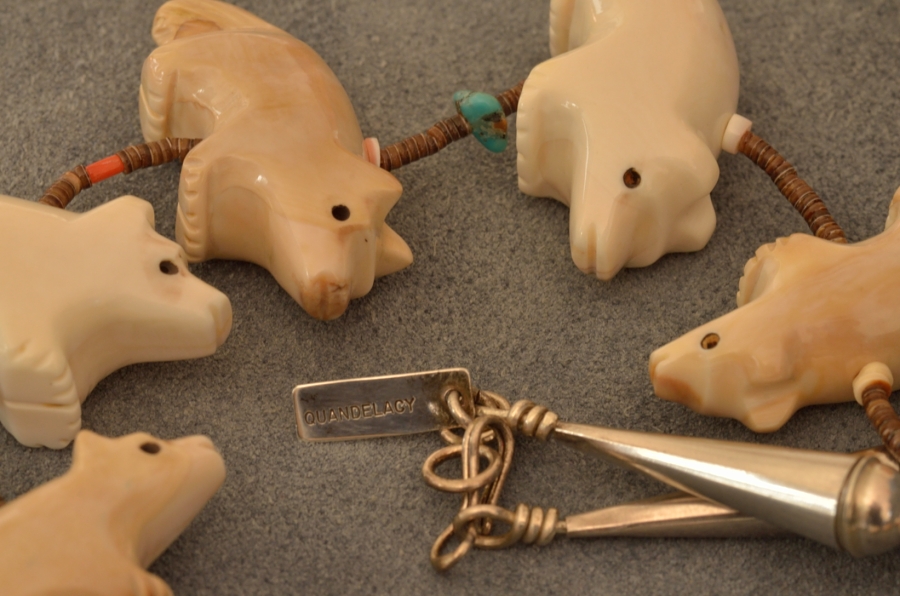 Albenita Yunie Fossil Ivory Zuni Fetish Necklace. Albenita Yunie is an important Zuni carver.  She is the daughter of Ellen Quandelacy and a intergal part of the Quandelacy Zuni fetish family. Although she did not produce many fetishes, those she made are very much like those of her mother Ellen and are difficult to distinguish. This paticular necklace carries the silver Quandelacy tag. It is comprised of 11 fossil Ivory fetishes, 6 of which are wolves, and 5 are bears including the center fetish.  Each fetish measures about 1 1/2″ long, entire necklace measures about 30″long
The silver cone tips are very well finished with a ball at each end.  The necklace is Penn shell, Turquoise, and Coral.  This piece was made about 8 or 9 years ago circa 2005.
I do not believe Albenita is making fetishes any longer.
$995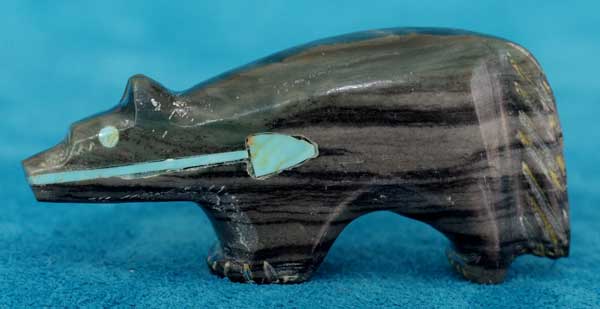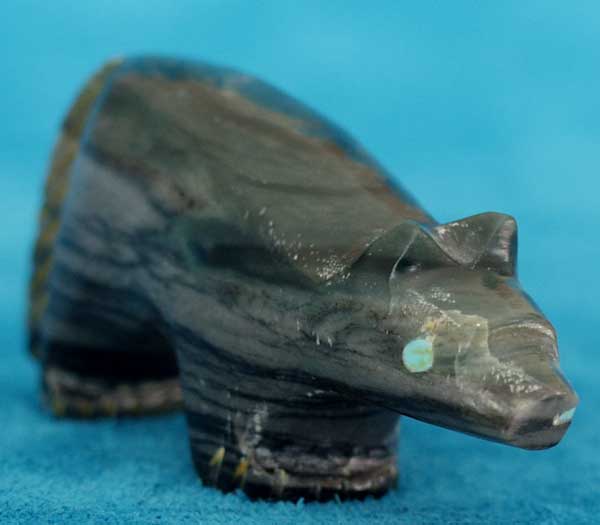 Albenita Quandelacy Yunie
Serpentine Horse
with a turquoise heartline
2 1/8″
$36
<><><>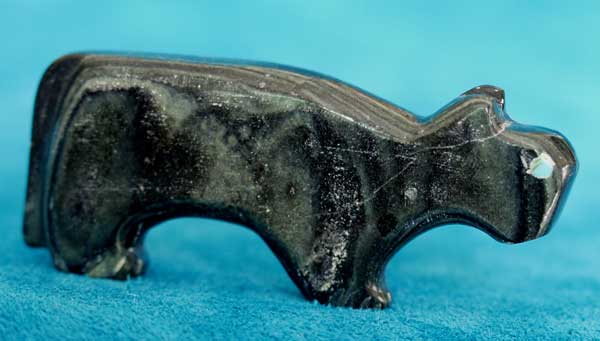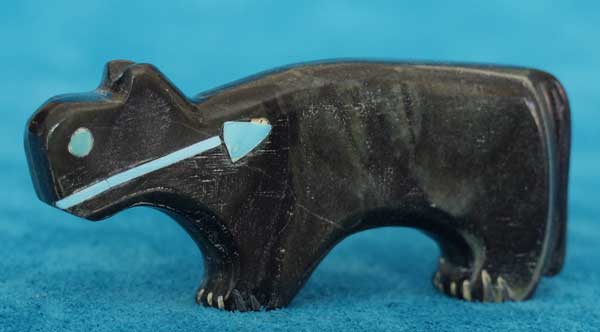 Albenita Quandelacy Yunie
Serpentine Mountain Lion
with a turquoise heartline
2 1/4″
$39
<><><>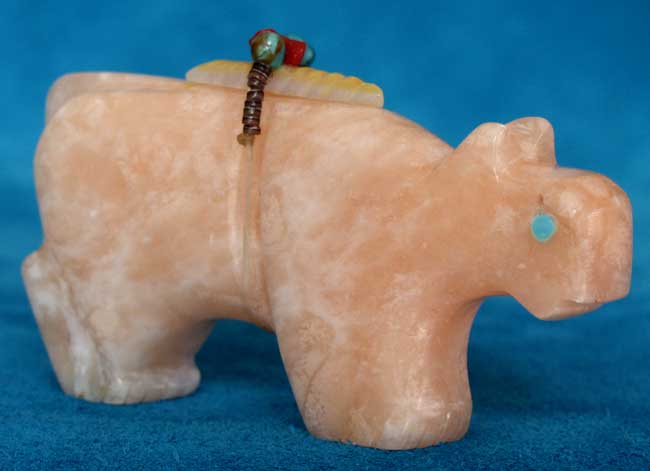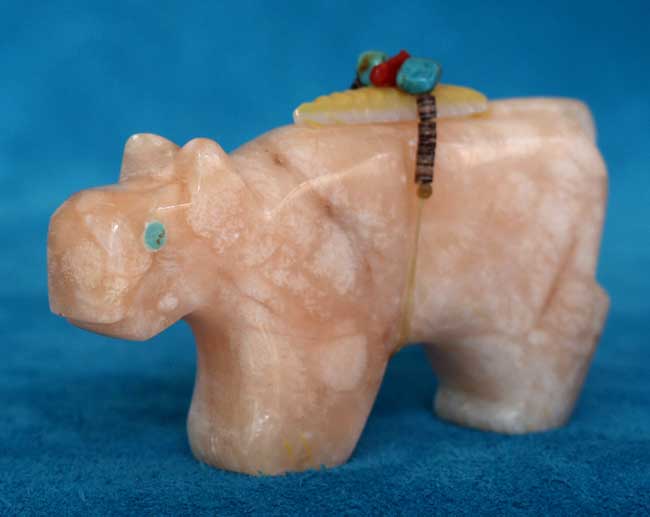 Albenita Quandelacy Yunie
Large Alabaster Mountain Lion
with a Gold Mother of Pearl Arrowhead
and Coral & Turquoise offering
3 3/8″
$90
<><><>