Faye Quandelacy
Zuni Corn Maidens, as we have come to know them, are a result of the art of  Faye Quandelacy. Faye is one of the few Zuni carvers to have had formal art training, which she received in Santa Fe. Faye helped her family  develop the modern Zuni carving style you see today.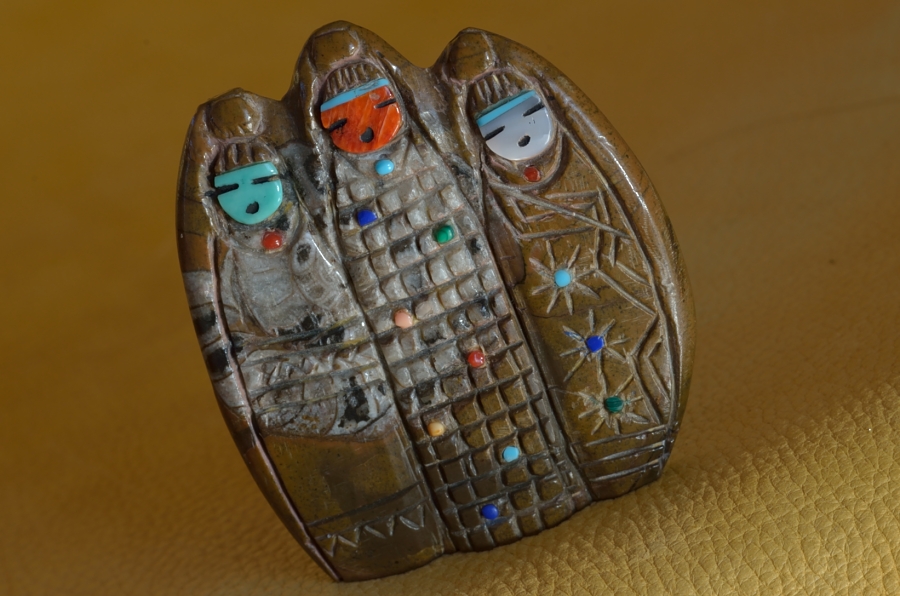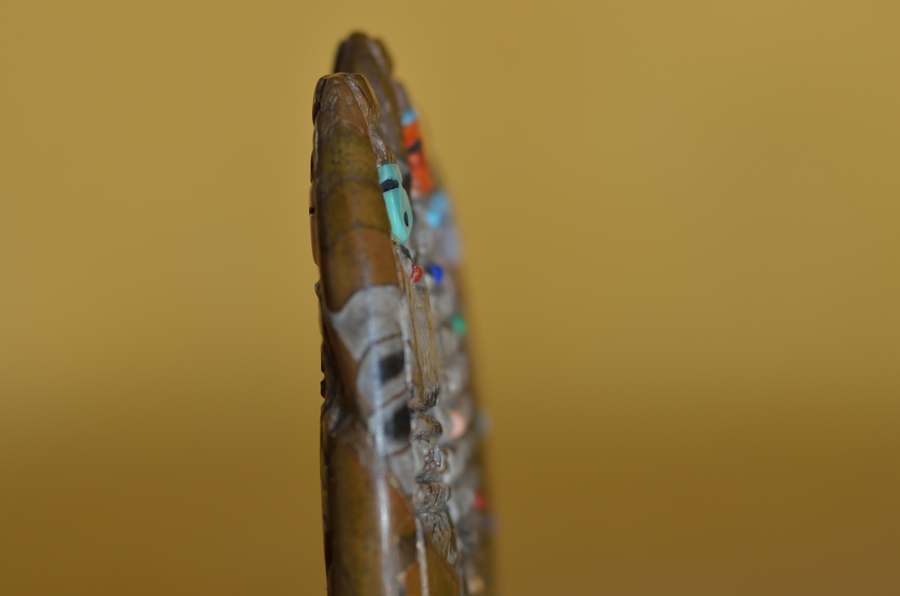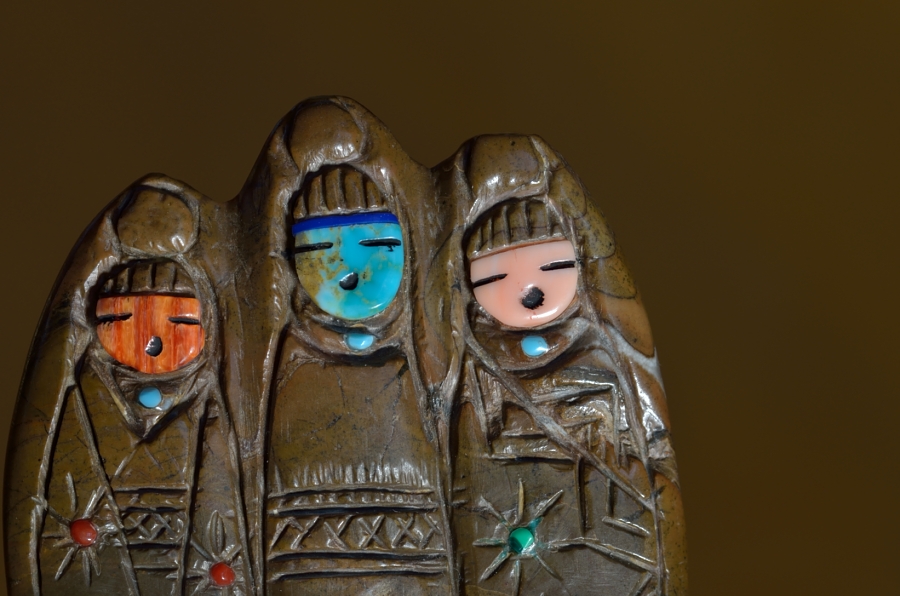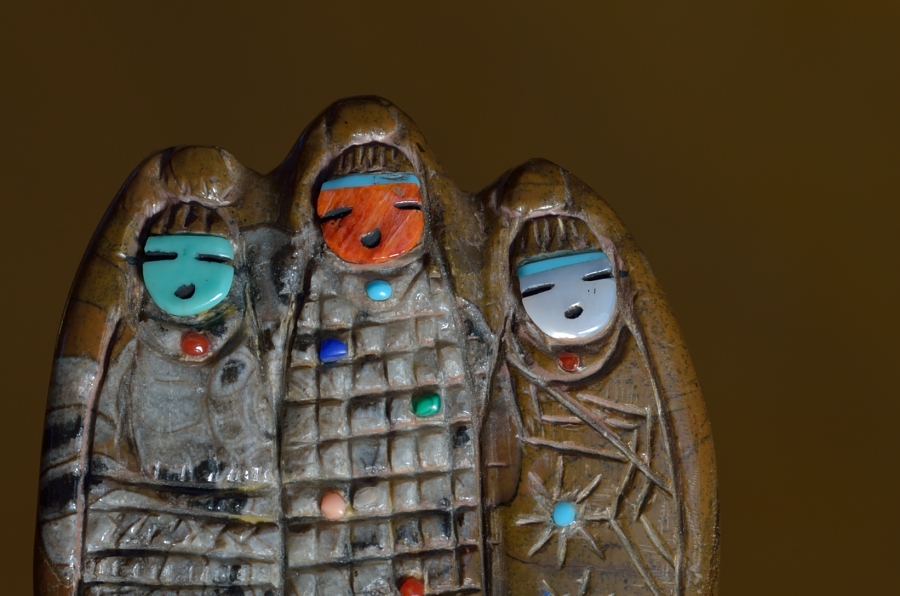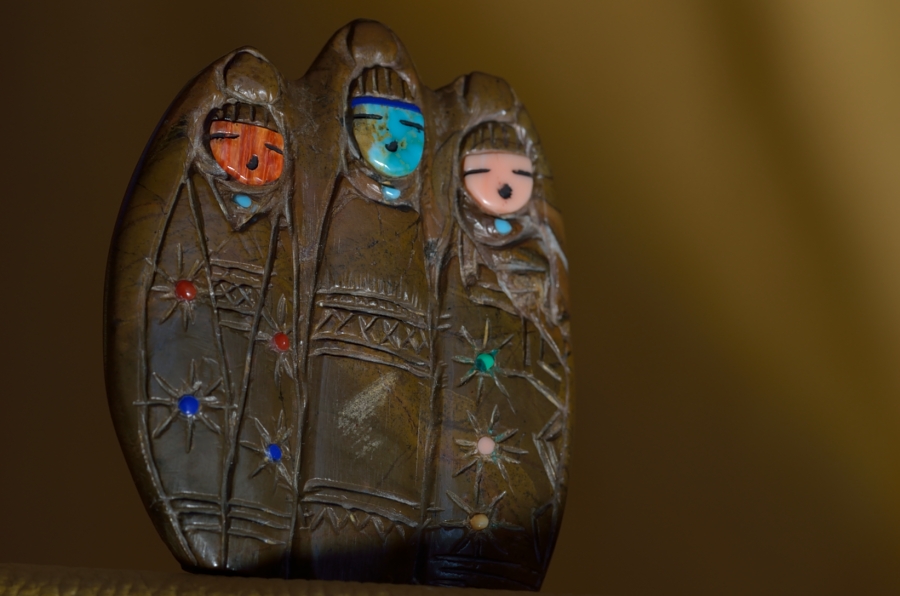 This carving is from the personal collection of Sedonawolf. It was never offered for sale before. Here is a fine example of Faye Quandelacy's carving style … the corn maidens straight eyes, perfect inlay, balanced design and enhancing the natural patterns in the stone with her visions carved into the stone.
The fetish is carved from Brown Picasso Marble with adornments of Turquoise, Shell, Coral, Spiny Oyster and Lapis.
A soft, leather, medicine bag is included to keep the carving safe when it is not on display.  The carving measures 2 3/" tall x 2″ wide.  It was carved circa year 2000
$525
<><><>