Troy Sice Fetish Carvings – Page 2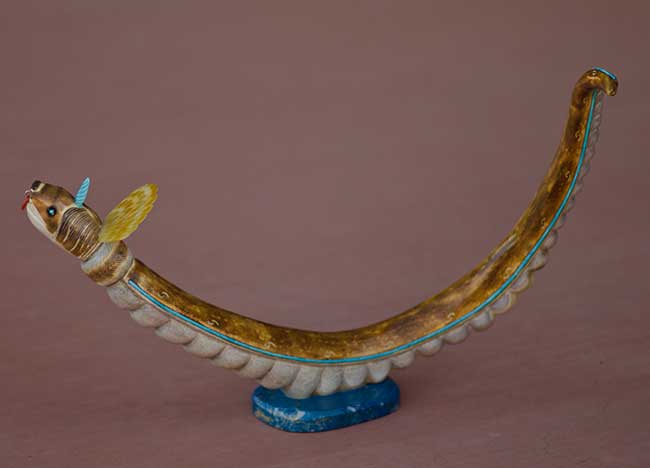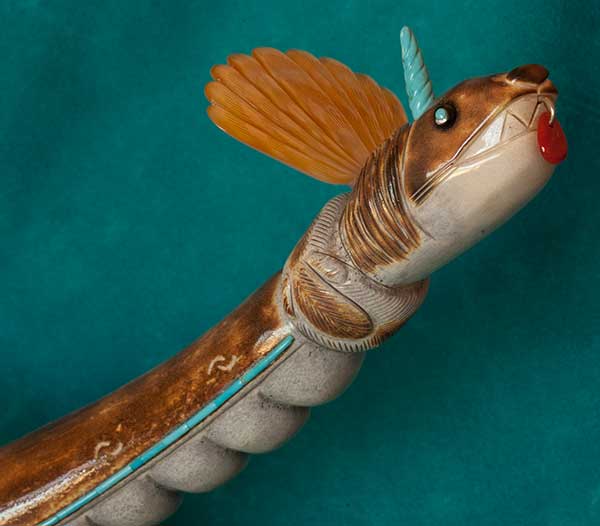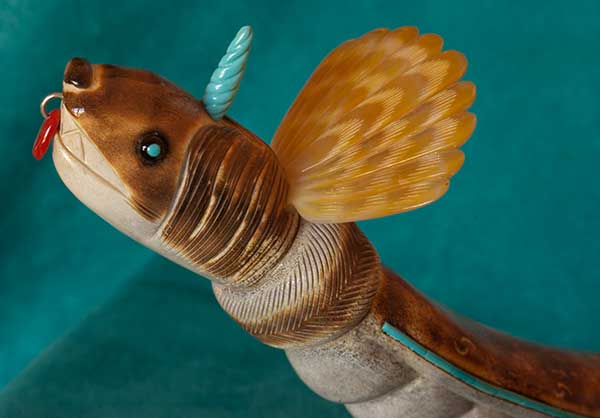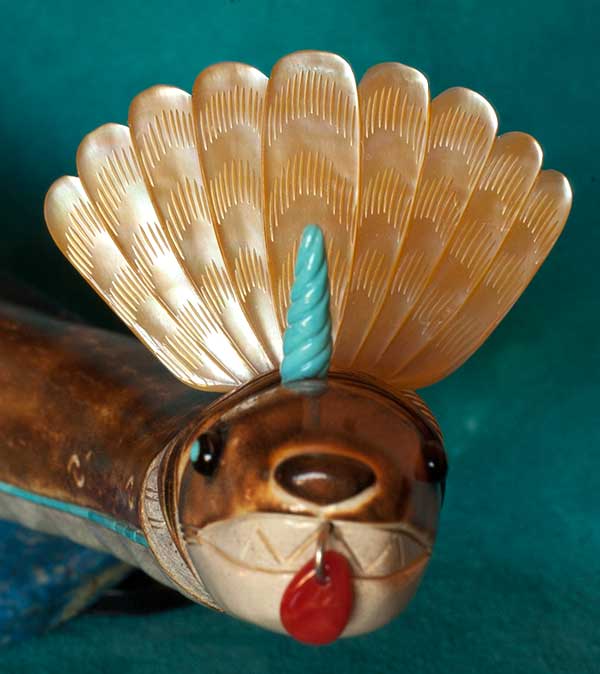 Troy Sice
Kolowisi, the legendary Zuni Sea Serpent
Notice the seamless Turquoise Inlay along both sides of Kolowisi.
 Kolowisi is a very special Zuni fetish that rarely comes to market…
and the first I saw like this.
Gem Turquoise, Coral and Gold Mother of Pearl
Kolowisi measures 21″ from head to tail.
It is mounted on a large block of Denim Lapis.
$1995
<><><>