Herbert Him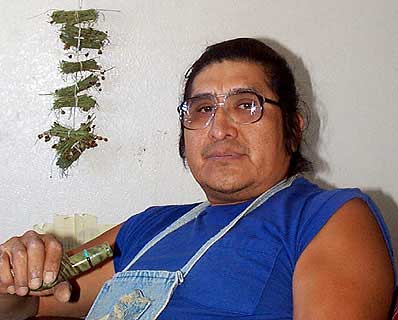 Herbert Him is a master fetish carver. He's been carving for well over 25 years and is  one of the few Zuni carvers to have pursuedformal art training.
While at the University, he came into contact with Alan Houser, who became his mentor and, with whom he studied for over 2 years.
Herbert is a spiritual man, a teacher. The Buffalo and Serpent sculptures below explore Zuni beliefs.
Use the left frame to access Zuni fetishes listed by carver and by Zuni fetish animal. You'll find different Zuni fetishes in each search.  We have hundreds of top quality Zuni fetishes. Be sure to see them all.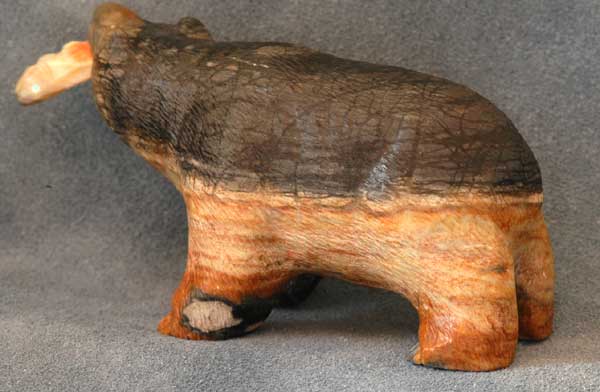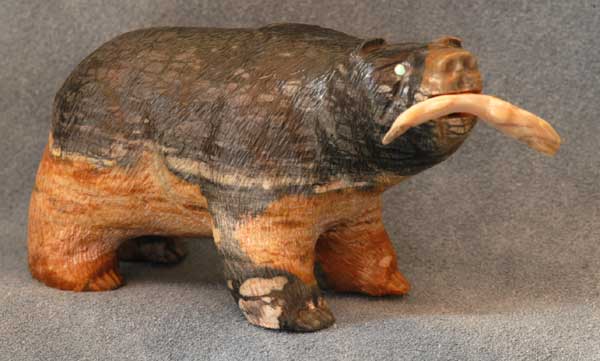 Zuni Fetish Bear with Shell Fish
Herbert Him
4 1/2″
$485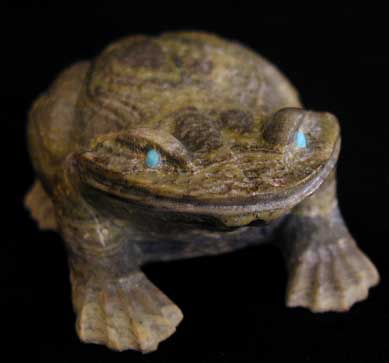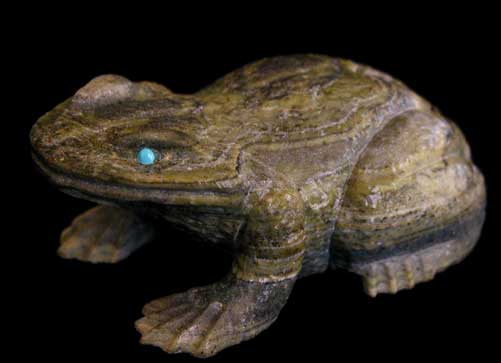 Ricolite Serpentine Frog
3 1/2″  long
$300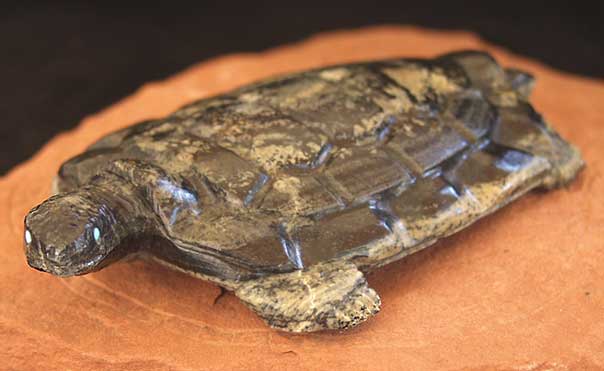 Serpentine Turtle
4 1/2″ long
$375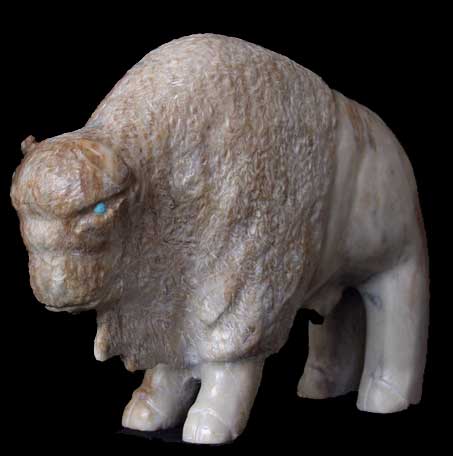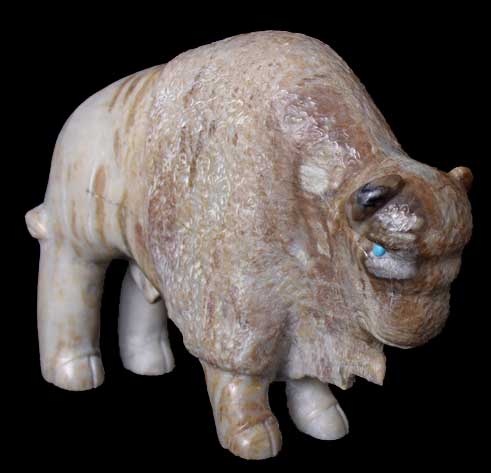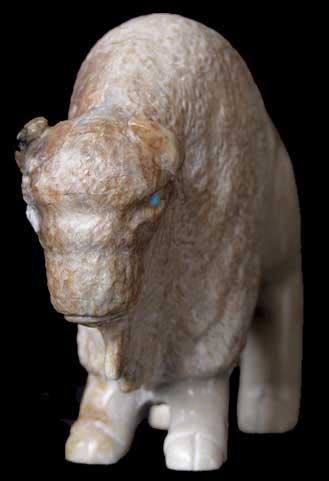 very large Serpentine Buffalo
5 1/4″ – $695
Kokopelli is a sacred fertility figure