Debra Gasper and Ray Tsethlikai
Debra Gasper is the daughter of Dinah Gasper, the granddaughter of 
Edna Leki and the great granddaughter of Teddy Weahkee.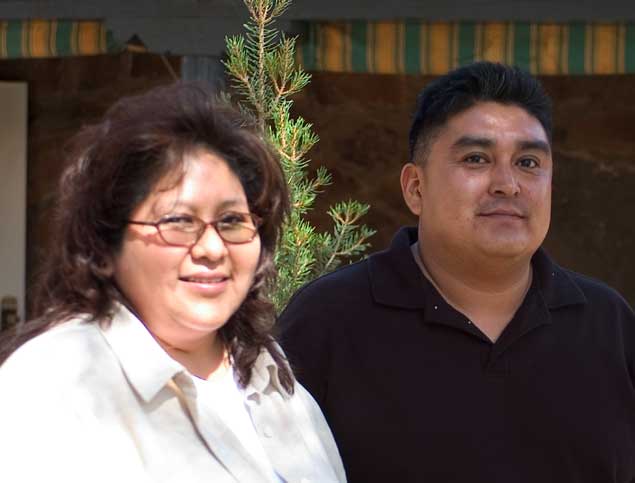 Debra Gasper and Raymond Tsethlikai are married and have been carving
 together for many years. Their Zuni fetish carvings
 are clearly in the Weahkee tradition yet have
 a charm of their own.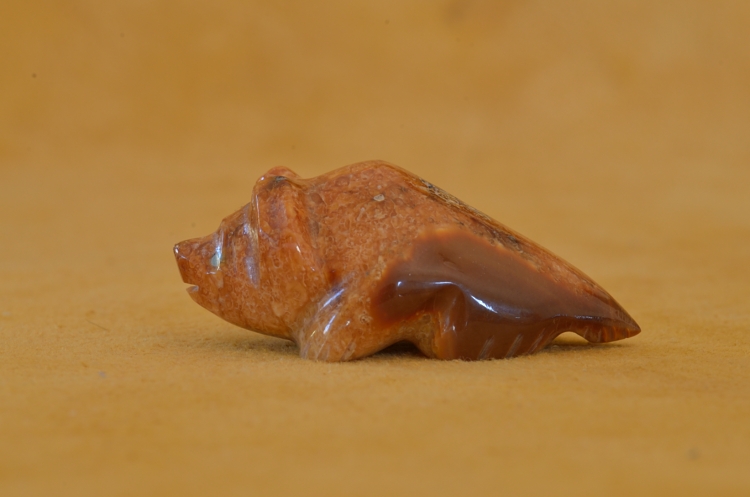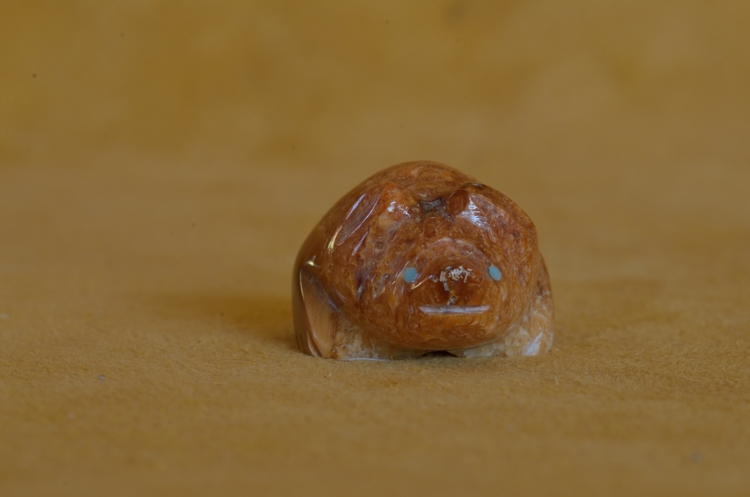 Debra Gasper Fossil Ivory Badger 
1 7/8″ wide by 3/4″ tall
$120.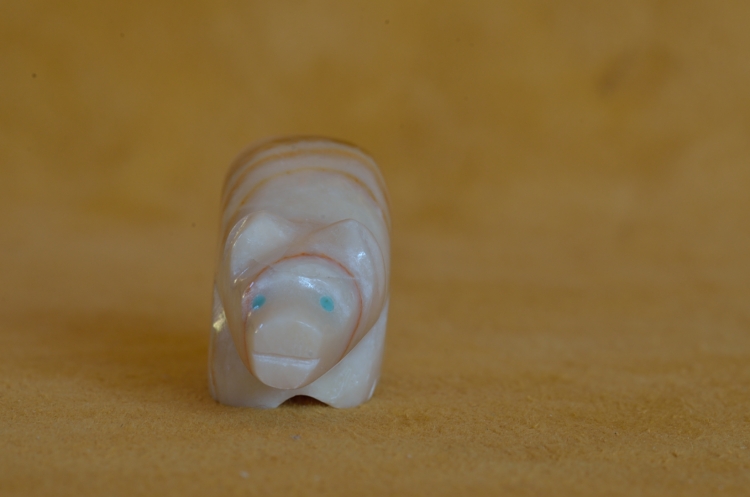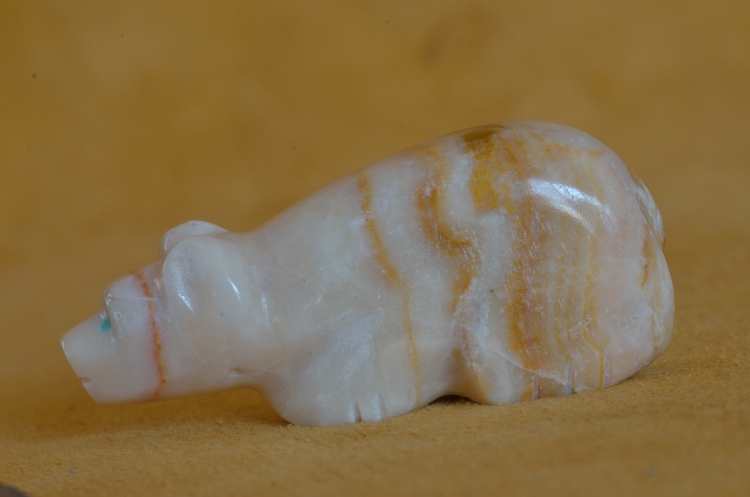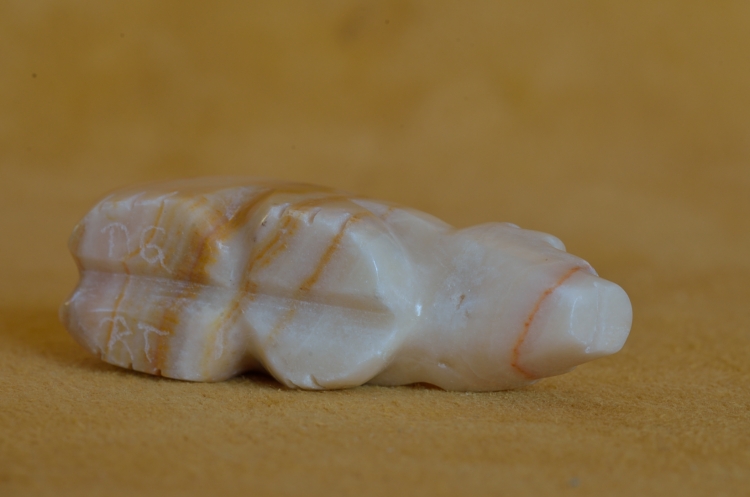 Debra Gasper Onyx Bear
2 1/4″ in length 1″ tall 
$75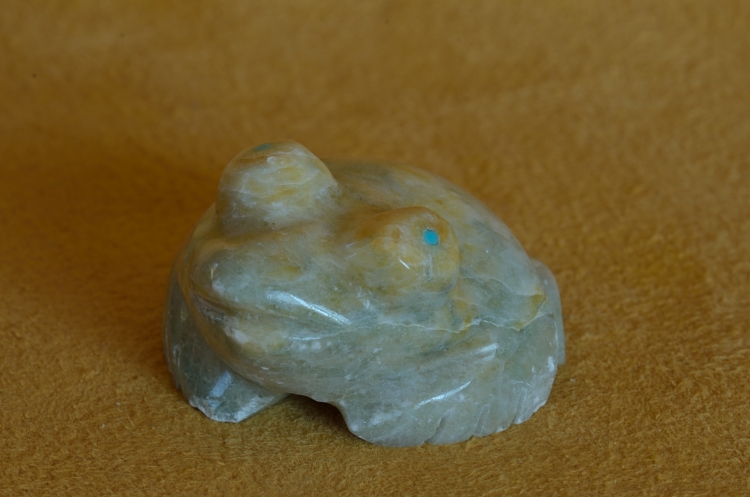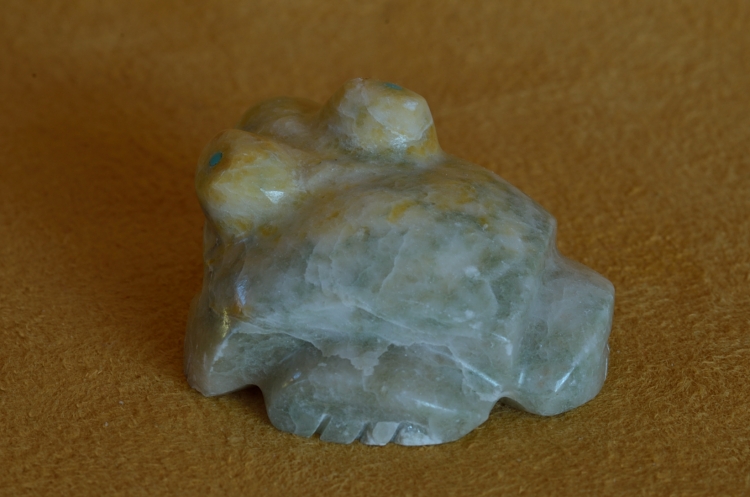 Debra Gasper Serpentine Frog
2 1/4″ wide by 1 1/8″ tall 
$75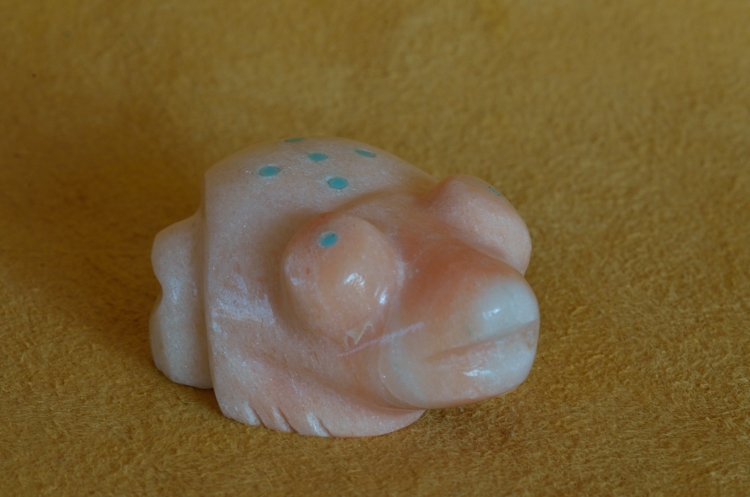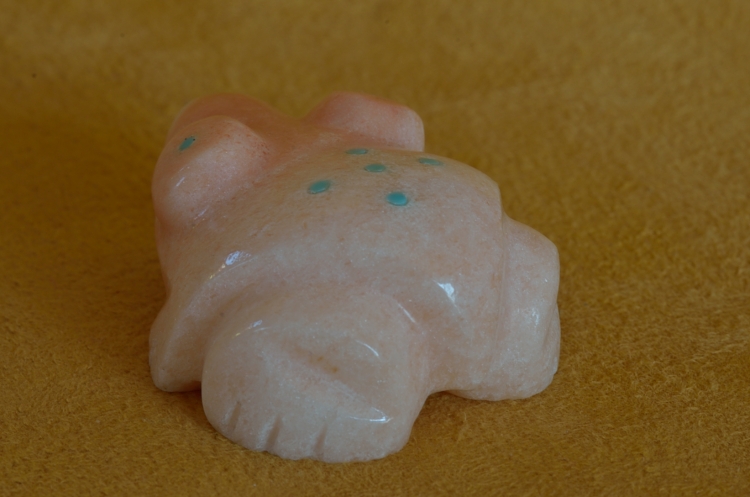 Debra Gasper Peach Alabaster Frog
2 1/4″ by 1″
$90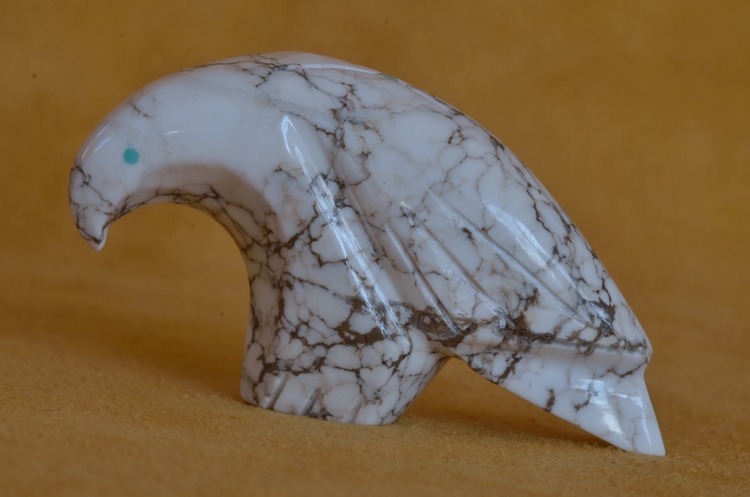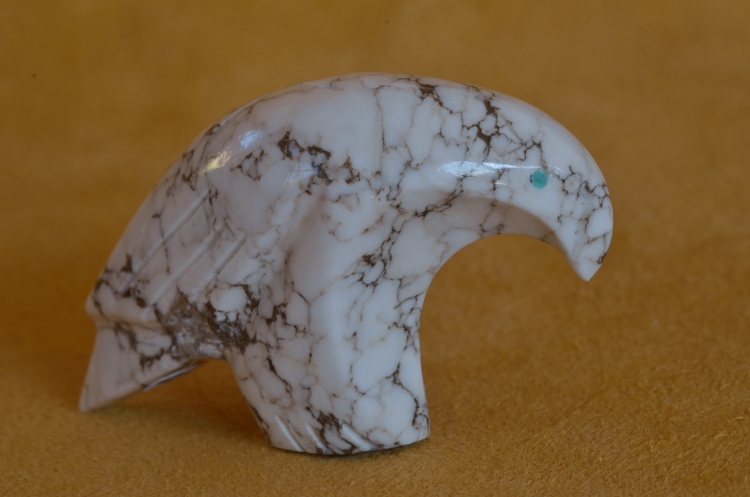 Debra Gasper Alabaster Eagle
3″ by 1 5/8″
$110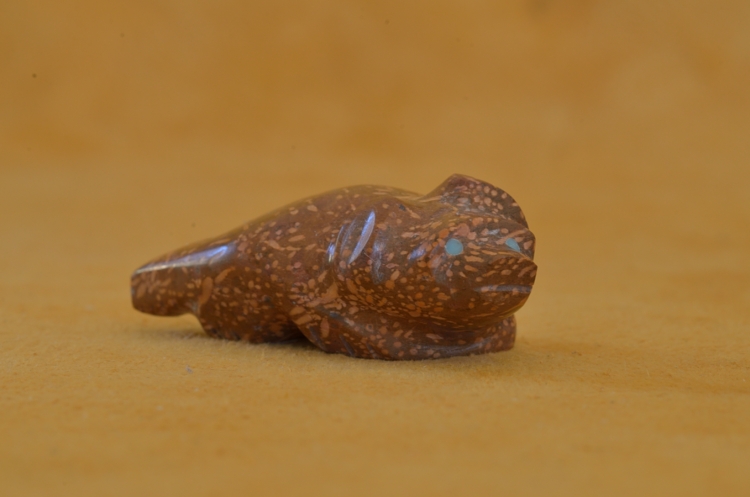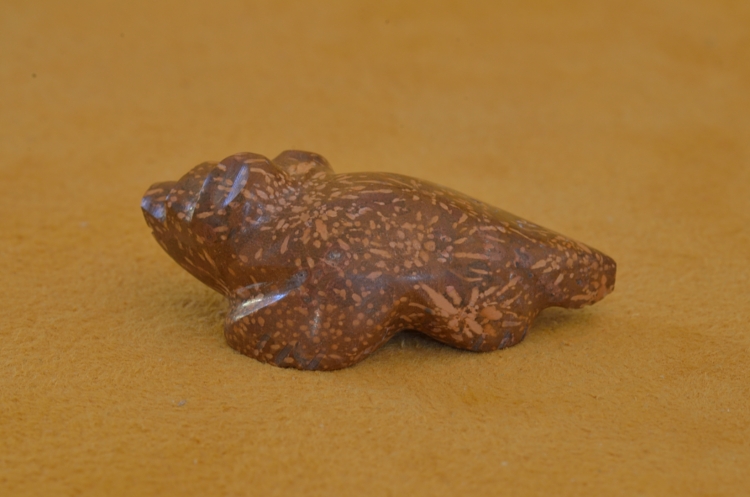 Debra Gasper Fossil Gasper Badger
1 7/8″ by 5/8″
$54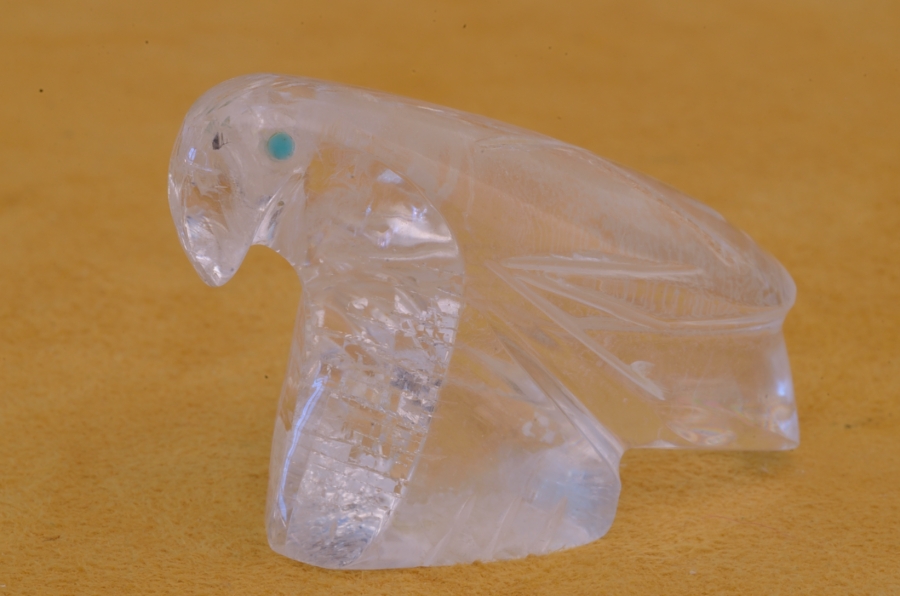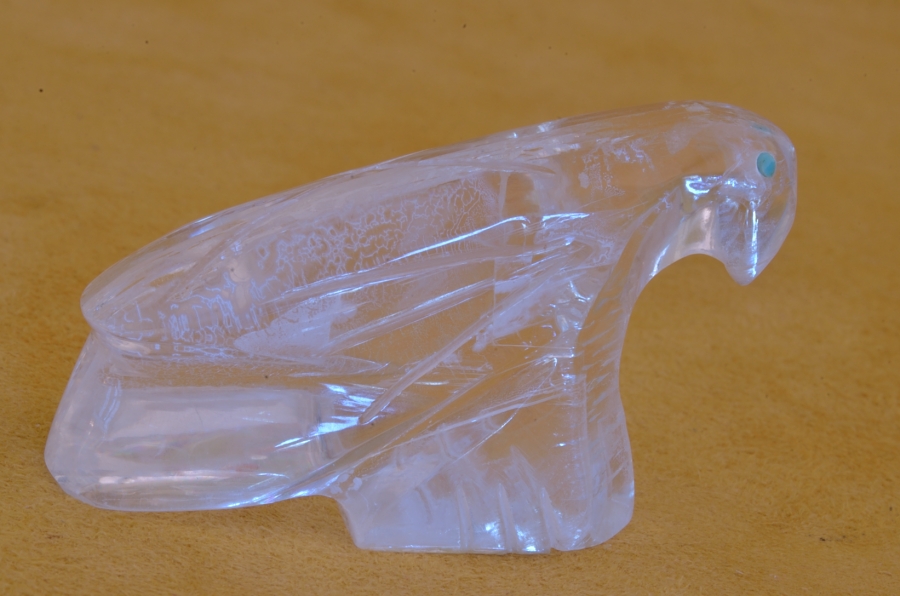 Debra Gasper Selenite Eagle
2 1/2″ by 1 1/2″
$105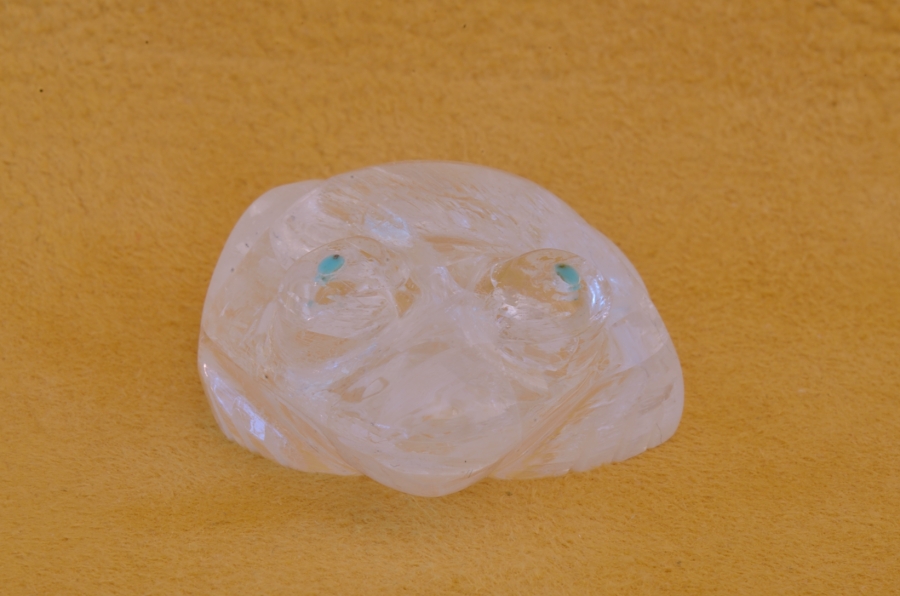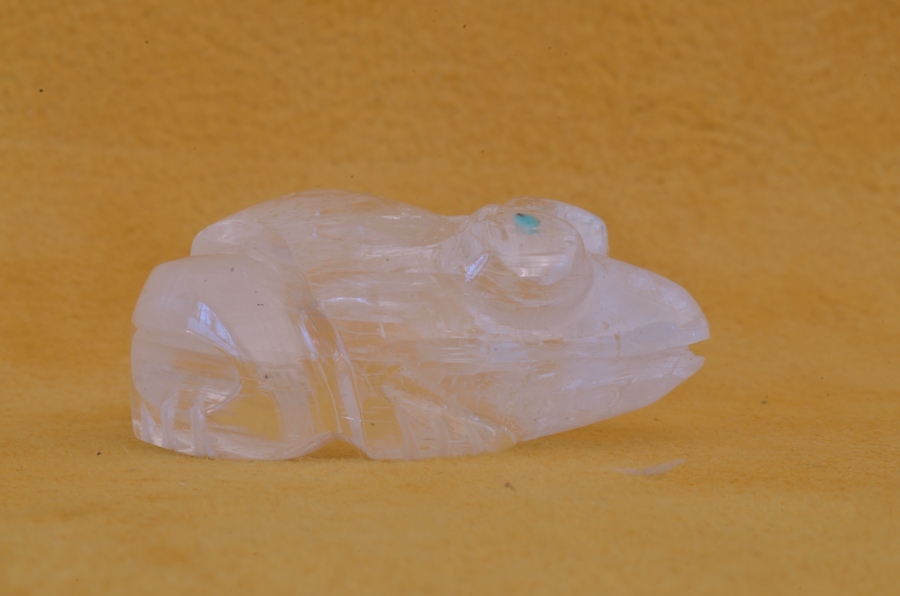 Debra Gasper Selenite Frog
1 7/8″ by 7/8″
 $90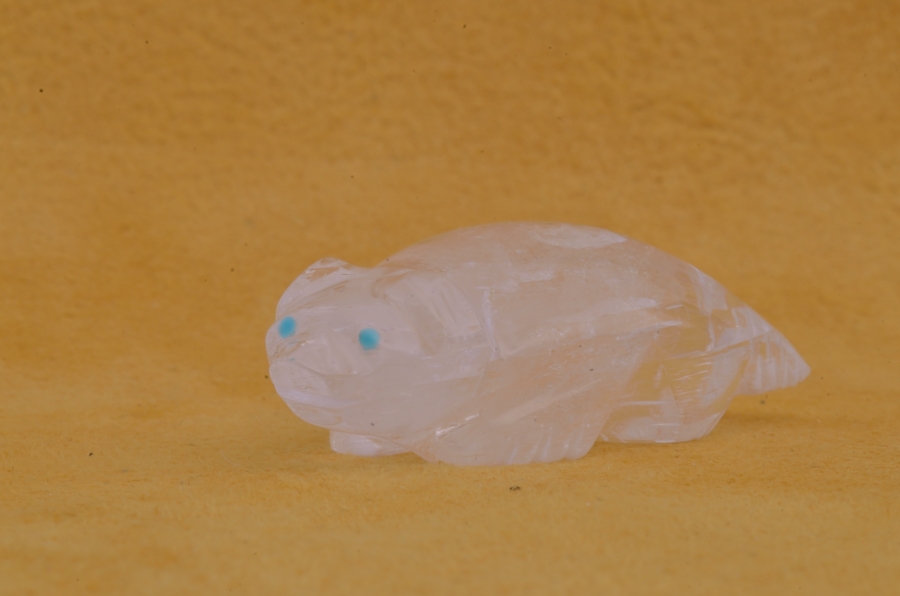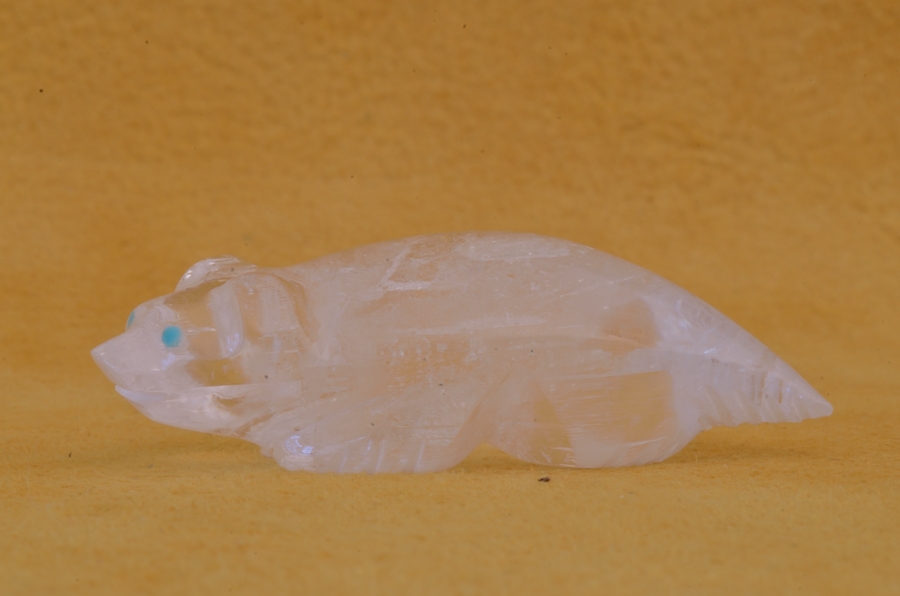 Debra Gasper Selenite Badger
2 1/4″ by 3/4″
$84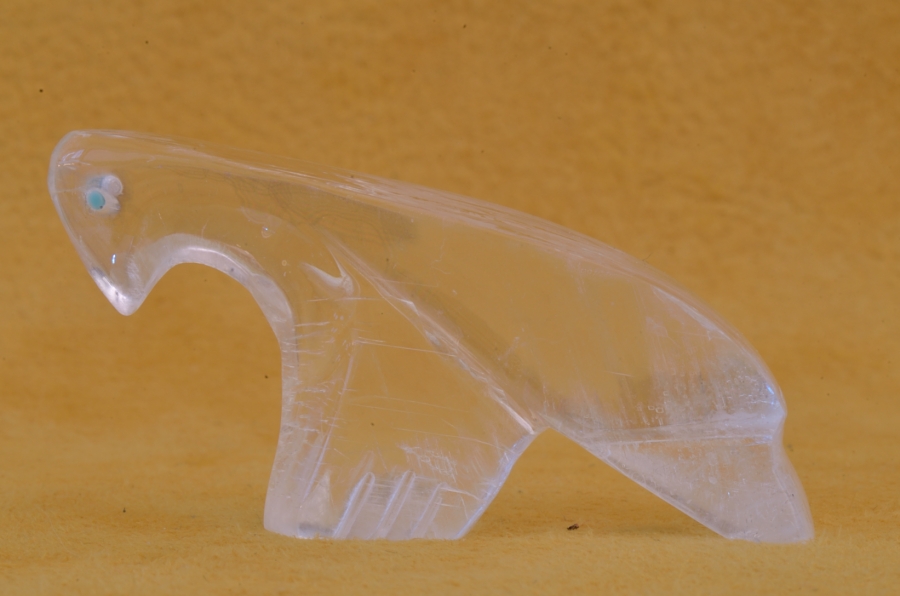 Debra Gasper Selenite Eagle
2 1/4″ by 1 1/4″
$84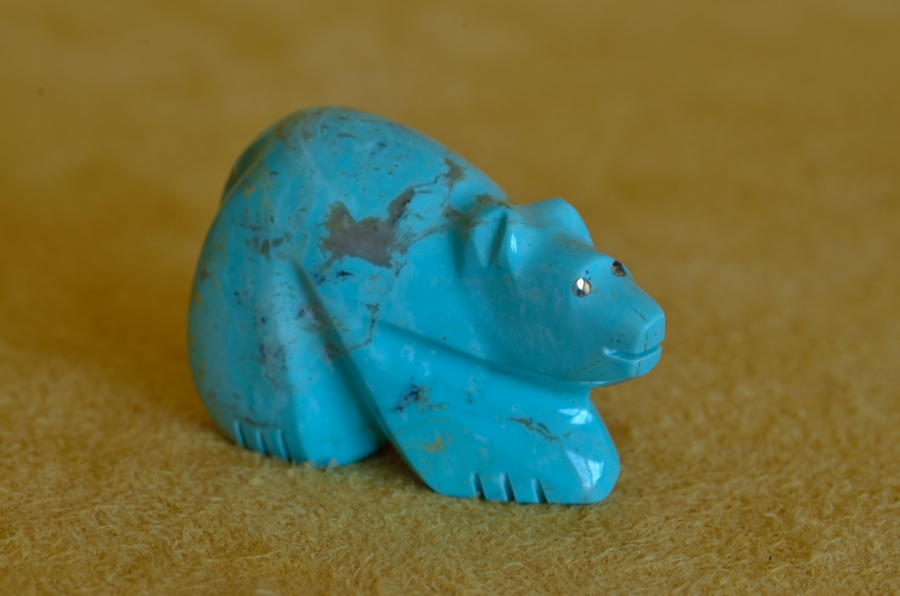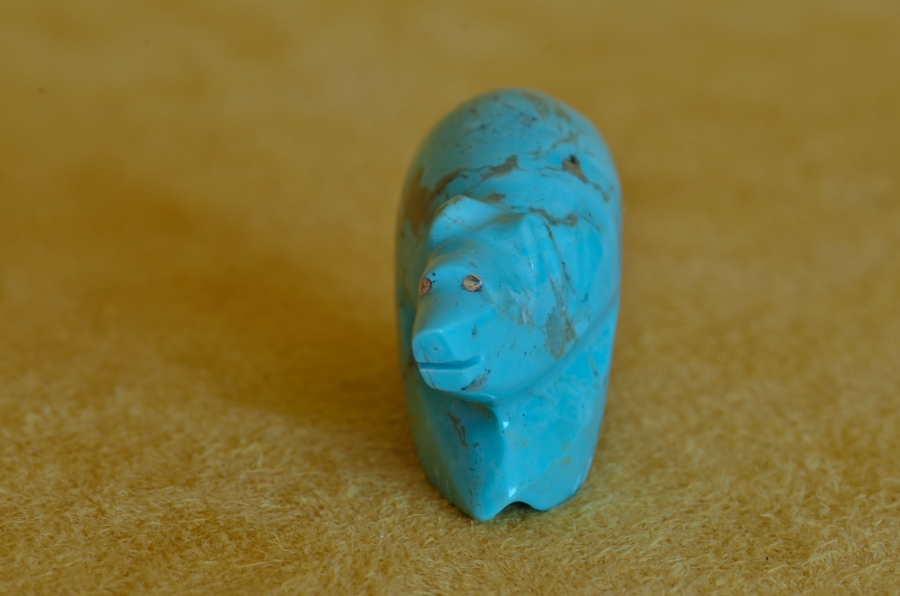 Debra Gasper Turquoise bear
1 3/4″ by 1 1/8″
$92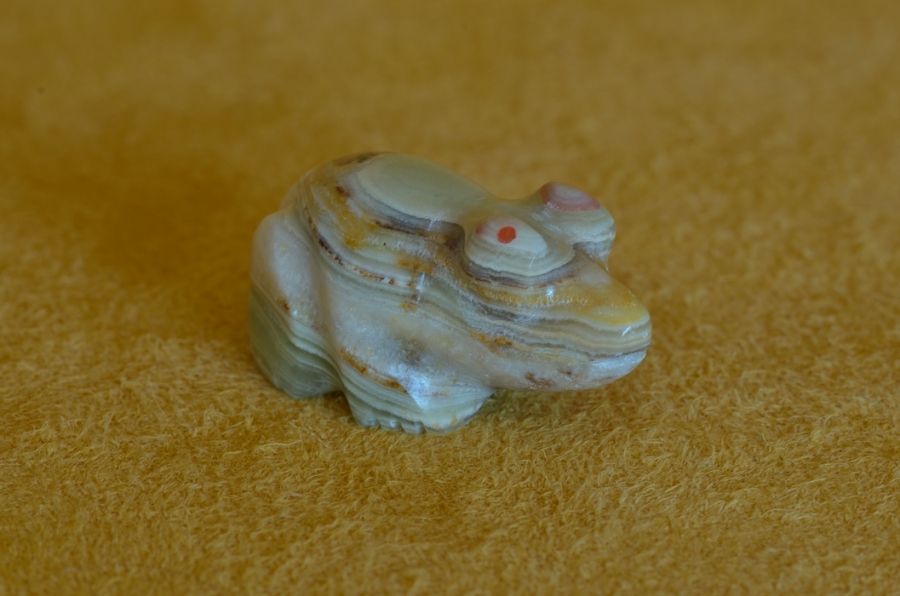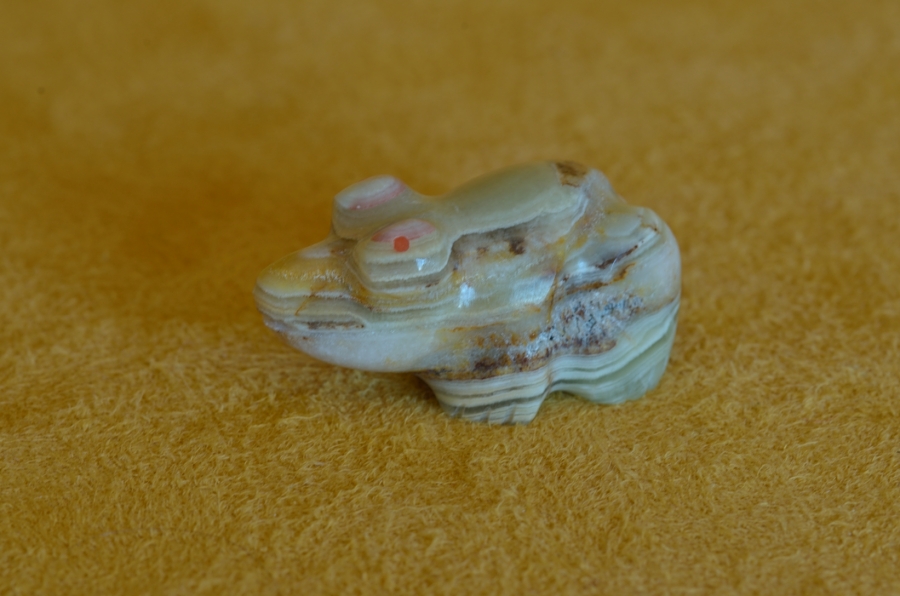 Debra Gasper Serpentine Frog
1 1/2″ by 3/4″
$45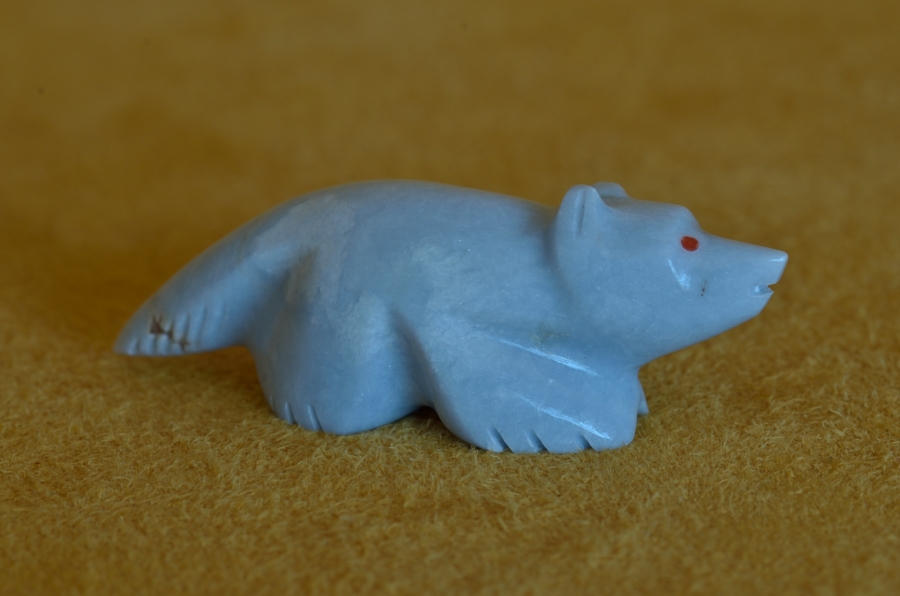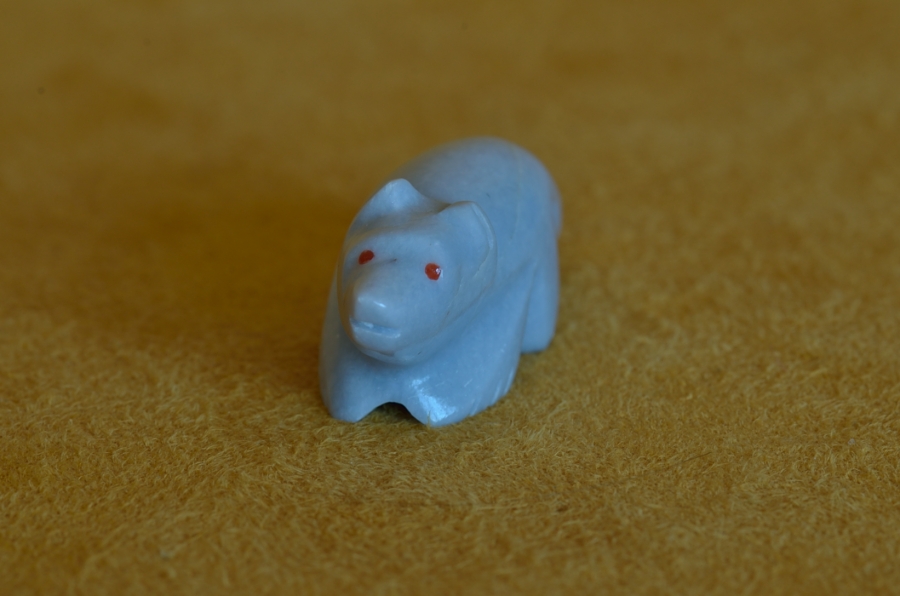 Debra Gasper Angellite Wolf
2 3/8″ by 7/8″
 $75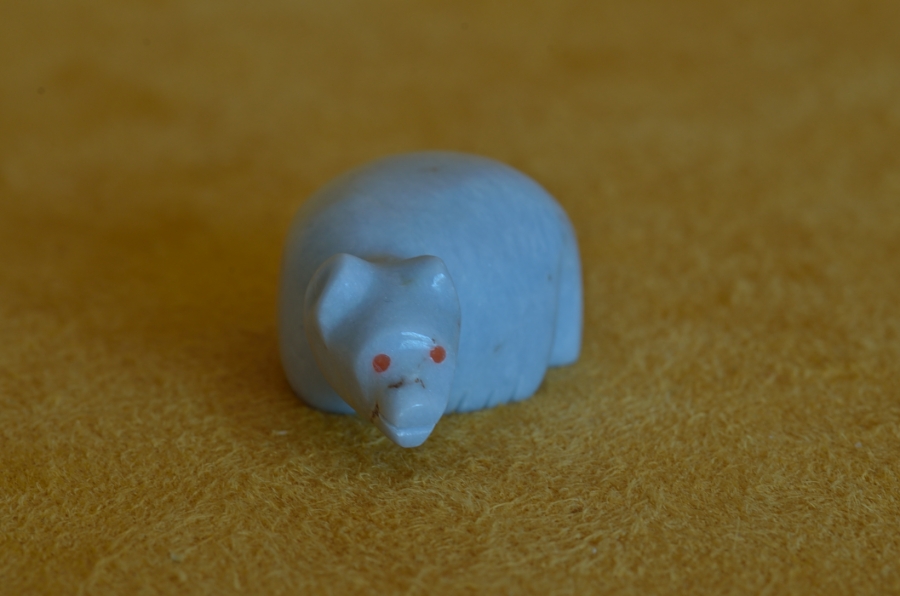 Debra Gasper Angellite Bear
1 3/4″ by 3/4″
$60
Debra Gasper 1  Debra Gasper 2  Debra Gasper 3 Debra Gasper 4