Andres Quandelacy Zuni Fetish Carvings and Zuni Fetish Necklaces
Sedonawolf has the largest selection of top quality Andres Quandelacy Zuni fetish carvings and Zuni Fetish Necklaces. Andres Quandelacy is best known for his small detailed Zuni fetish animal carvings.
Avery Quandelacy, Andres' brother, carves in a similar way… although Avery rarely carves.
Andres Quandelacy sometimes strings his small carvings into beautiful, fetish necklaces. These tiny, colorful, stone and shell animal necklaces are among the most beautiful in Zuni (dare I say world??)
Be sure to also check out our collection of Andres Quandelacy Zuni Fetish necklaces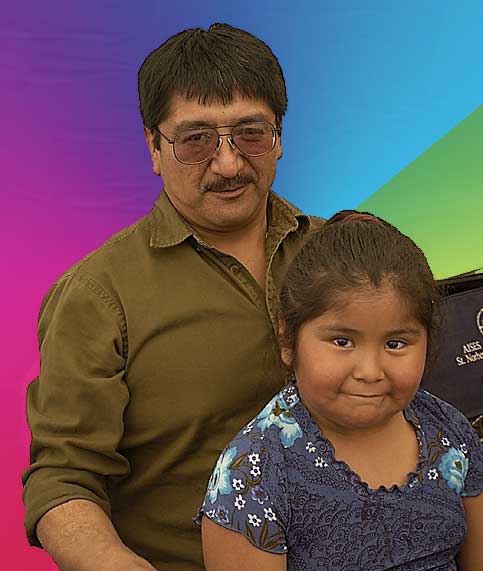 Andres Quandelacy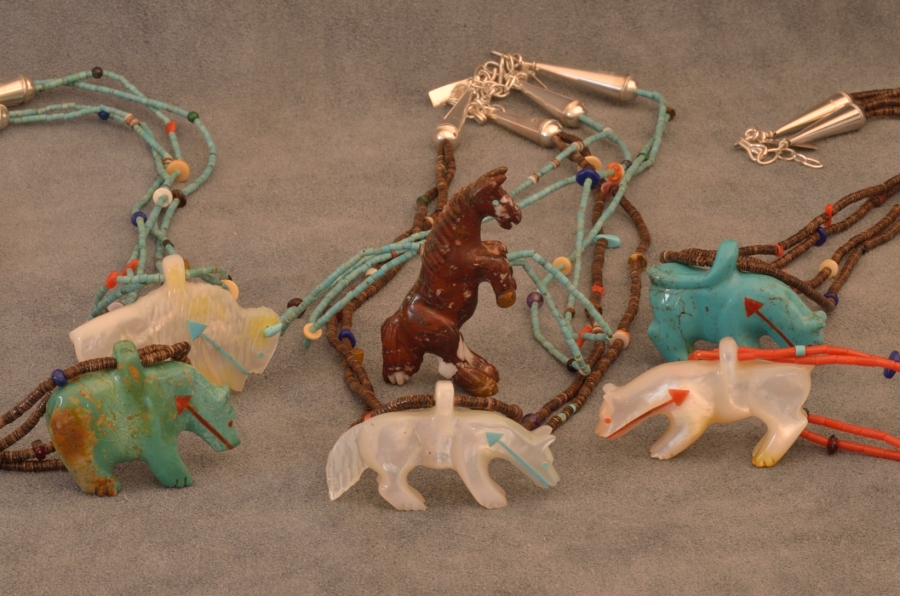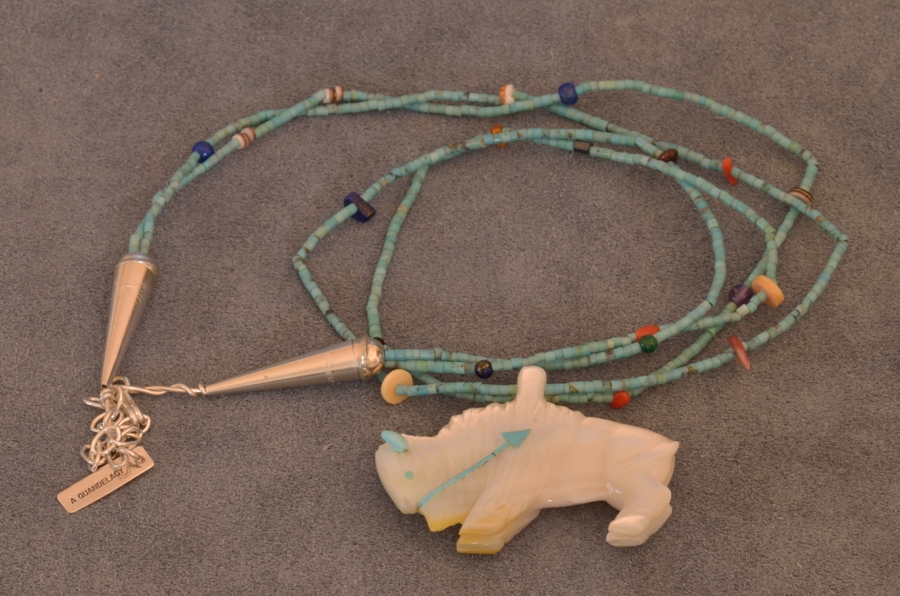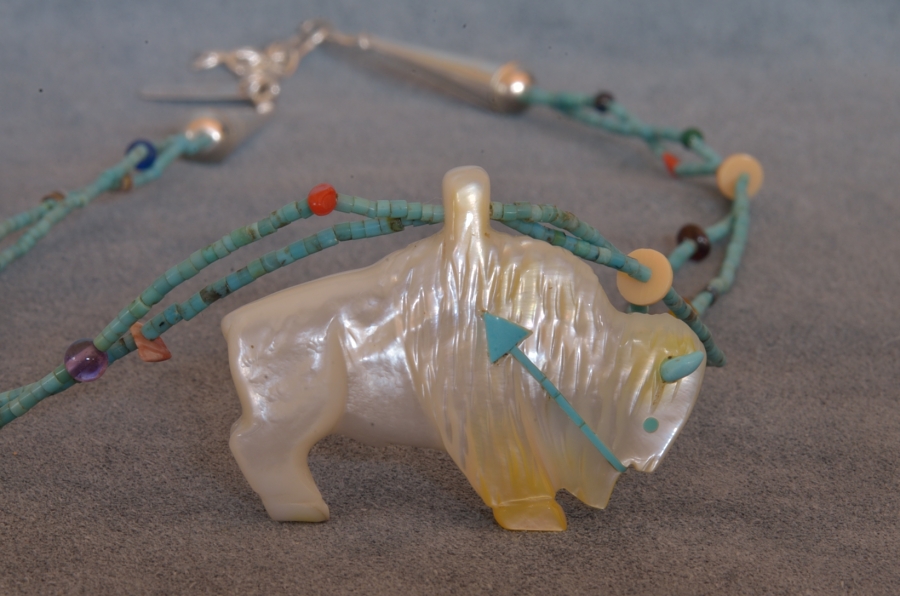 Andres Quandelacy Mother of Pearl Buffalo
With a 2 Strand Turquoise 21″ Necklace
The Buffalo measures 2″
$375
<><><>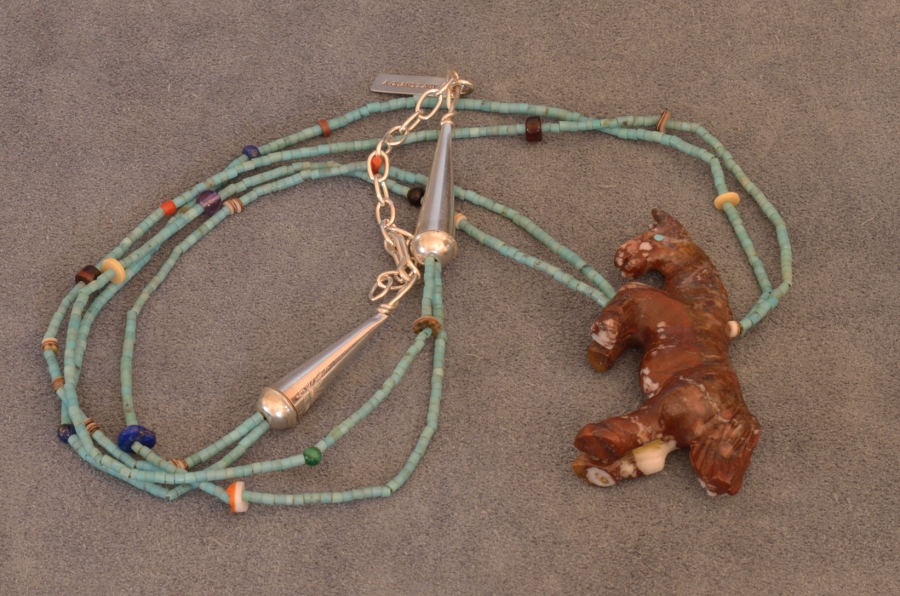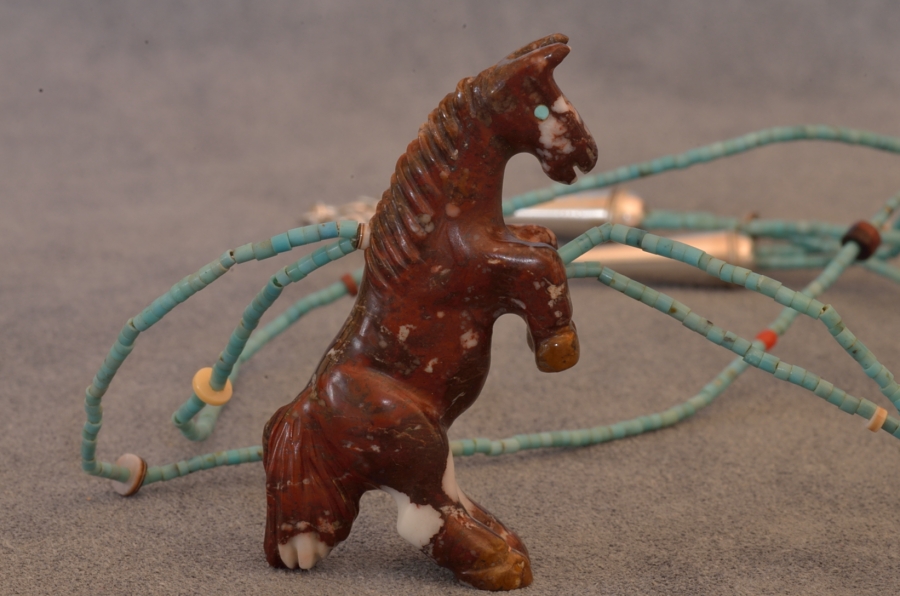 Andres Quandelacy "Crazy Horse" Magnasite Prancing Horse
With a 2 Strand Turquoise 21″ Necklace
The Horse measures 2 3/8″
$375
<><><>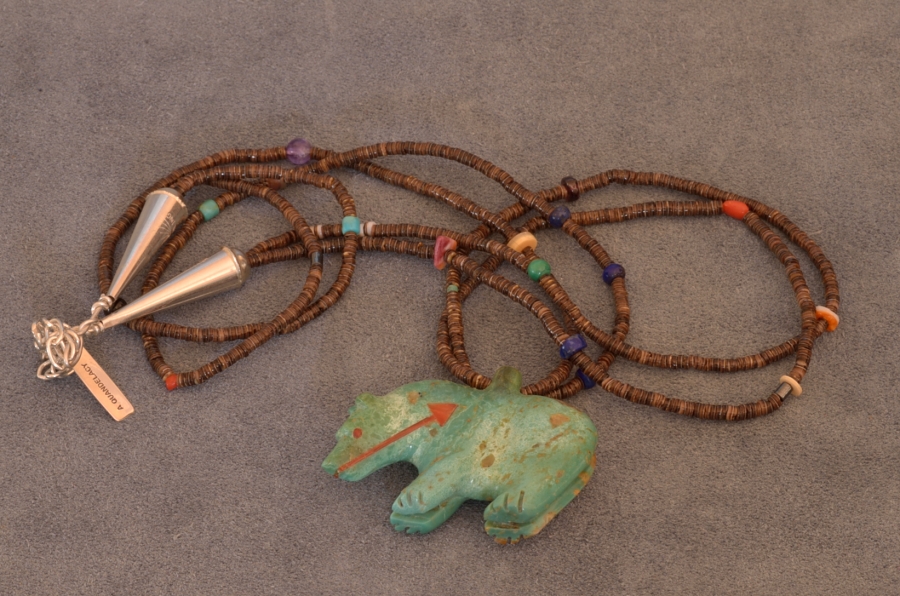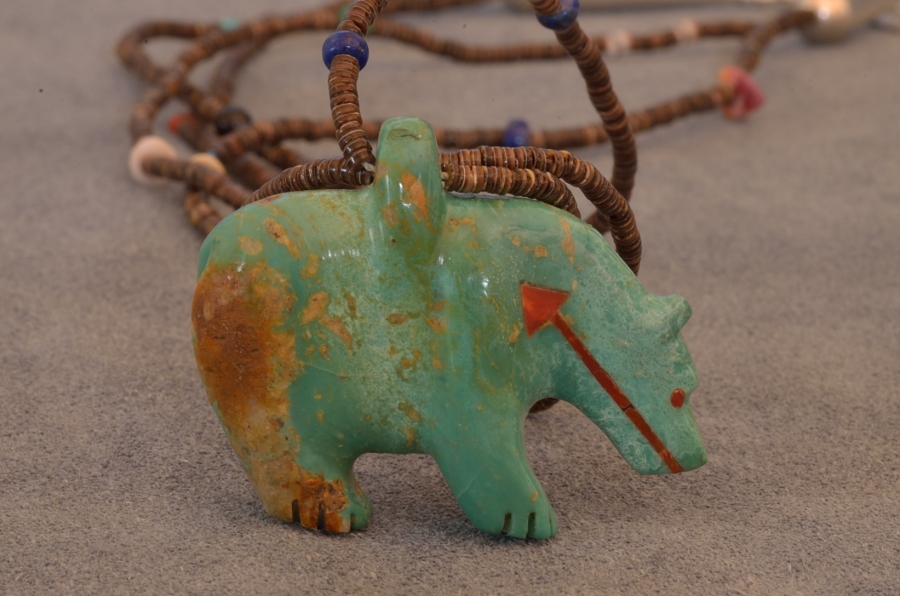 Andres Quandelacy Royston Turquoise Bear
With a 2 Strand Olive Shell 21″ Necklace
The Bear measures 1 3/4″
$375
<><><>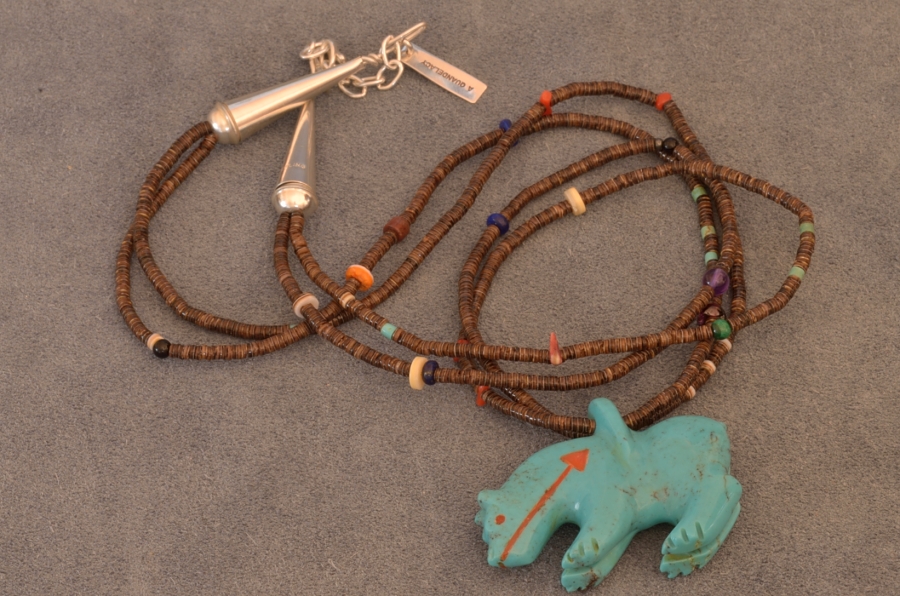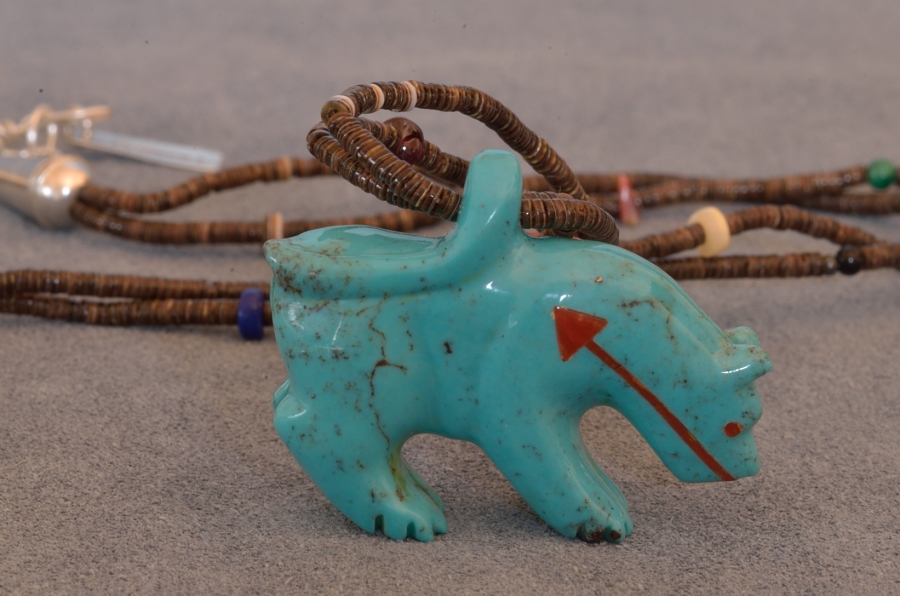 Andres Quandelacy Turquoise Mountain Lion
With a 2 Strand Olive Shell 21″ Necklace
The Mountain Lion measures 1 5/8″
$375
<><><>
Andres Quandelacy 1  Andres Quandelacy 2  Andres Quandelacy Necklaces