Rare Lavina Kaskalla 3 Strand Zuni Fetish Necklace
Lavina Kaskalla is the daughter of David and Mary Tsikewa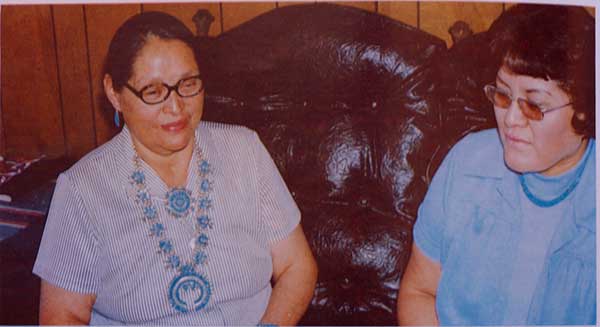 From the book, Zuni The Art and the People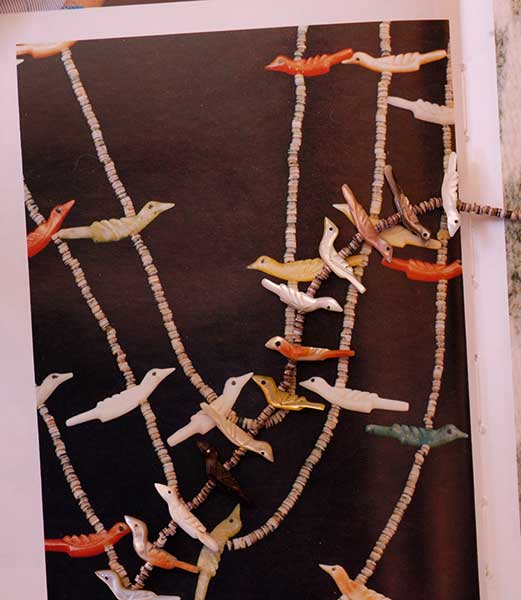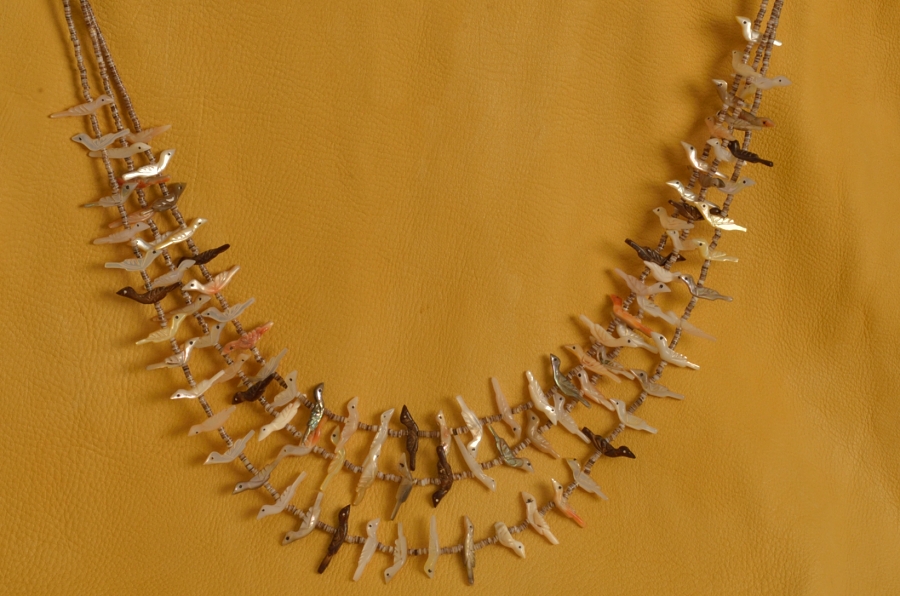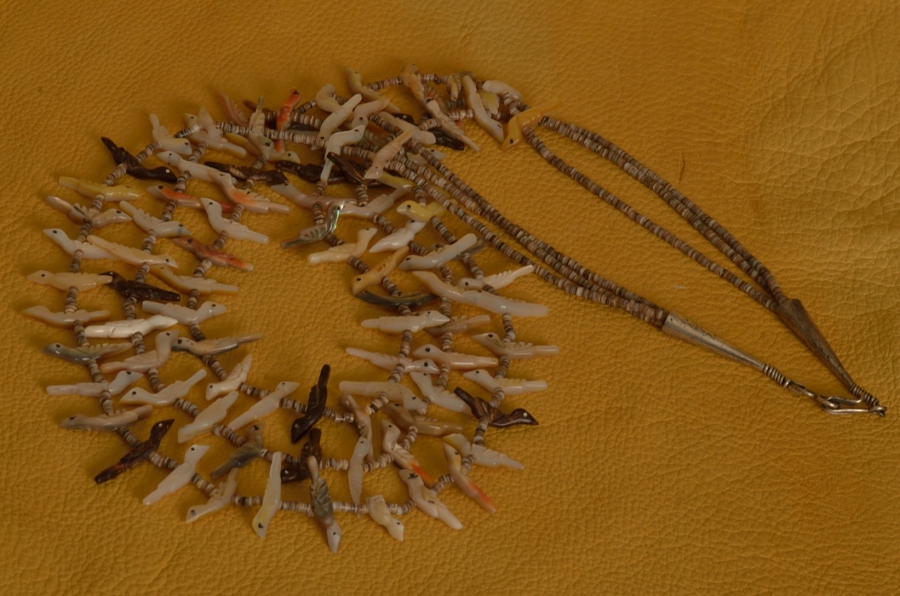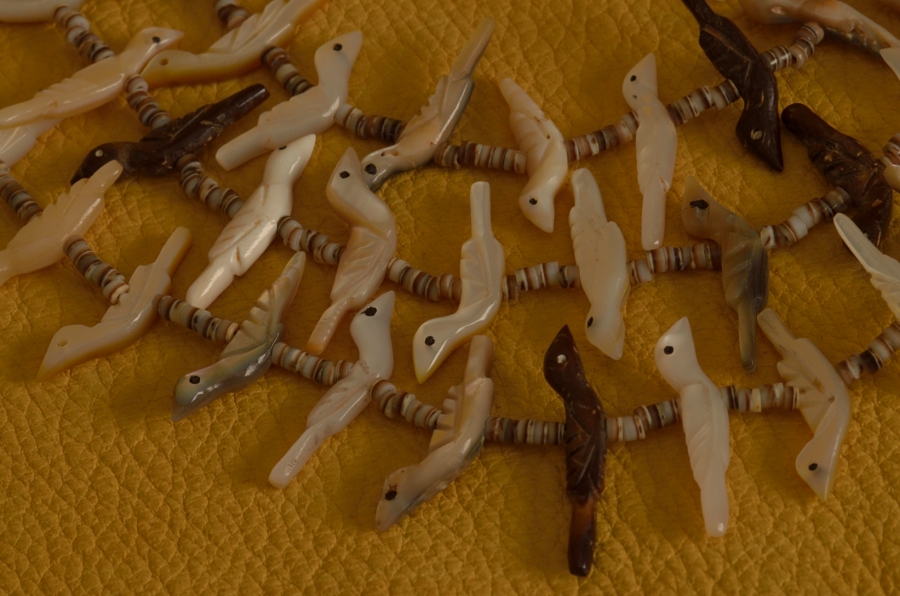 Lavina Kaskalla Zuni Fetish Necklace
Circa 1980's
Excellent Condition – One Bird with Broken Tail Feathers
Lavina Kaskalla is the Daughter of David and Mary Tsikewa
Abalone Shell, Gold Mother of Pearl and Iron Wood.
This is a Three strand necklace. The first strand consists of 35 Bird carvings, the second
strand has 30 Birds and the third strand has 31 bird carvings
It is strung on a 23″ Olive Shell Heishe Necklace
One of the Bird's tail feathers are broken (shown in the Picture above)
Each beautiful carving measures about 1″.
$850