Jovanna Poblano and Daniel Chattin
Zuni Fetish Carvings made from Unusual and Rare Stone
Daniel Chattin is an accomplished Zuni fetish carver. Jovanna Poblano, Daniel Chattin's 
wife uses these fetish carvings in her jewelry.
Jovanna's mother is Veronica Poblano and her grandfather was Leo Poblano.
Daniel and Jovanna use highest quality (often rare) shell, azurite, turquoise, coral and 
other expensive gemstones. They are among the few Zuni artists to use such 
rare and valuable material.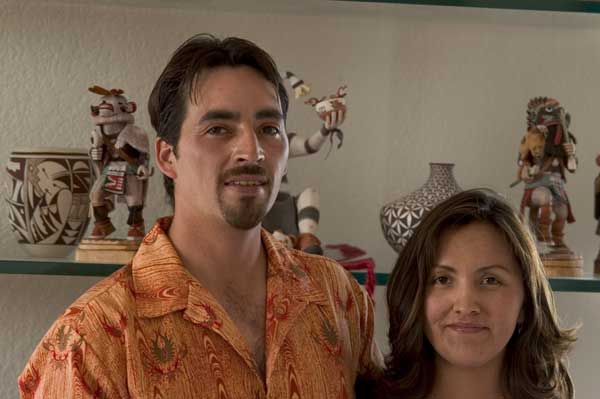 Daniel has been carving for about 13 years.
Daniel's carvings were  influenced early on by his friend Stuart Quandelacy.
Daniel and Jovanna have won major awards at both the Heard Museum in 
Scottsdale, AZ and the Museum of Northern Arizona in Flagstaff.
Daniel Chattin fetish carvings are often meditative pieces.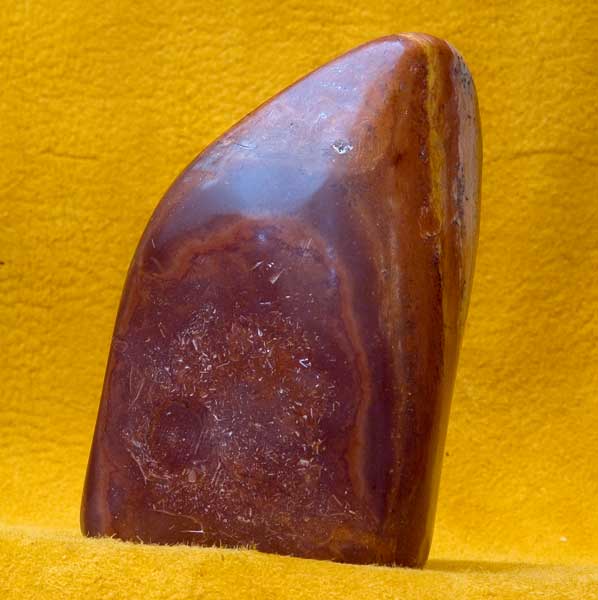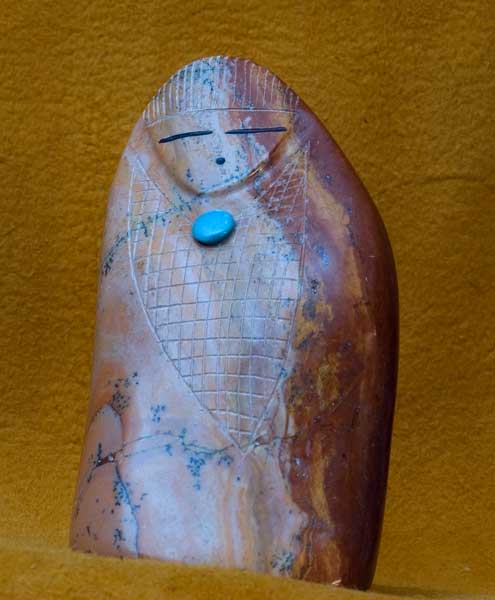 Zuni Fetish Dolomite Corn Maiden with Turquoise inlay
Carved by Daniel Chattin
3 1/2″ tall
$225
><><><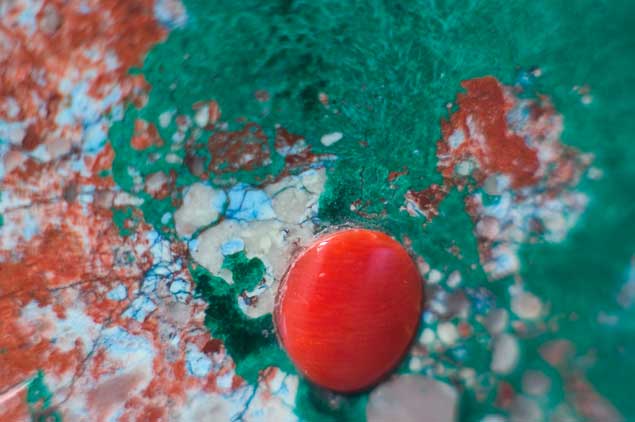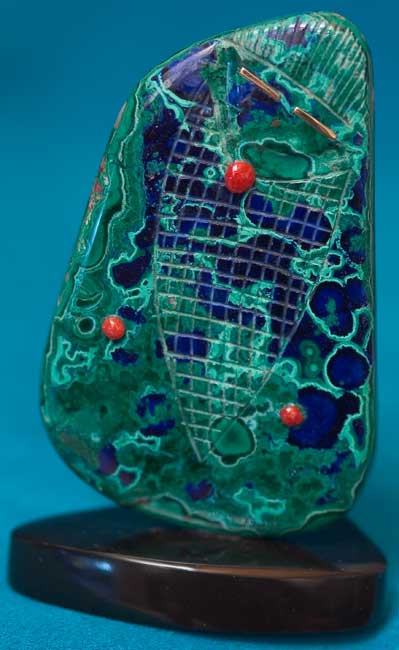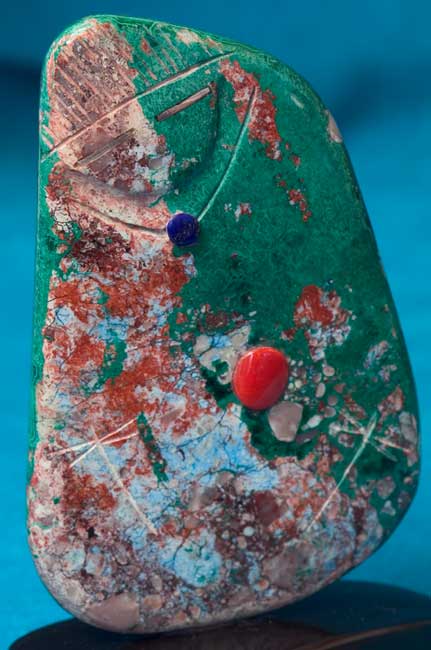 Rare Azurite Malachite Cooper Ore Corn Maiden Sculpture
 with Silver and Gold Eyes and Mouth on a
 Black Marble Base
by Daniel Chattin
4″ tall
$590
<><><>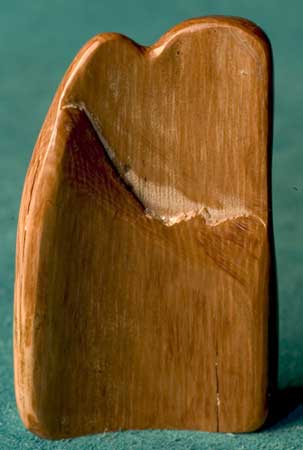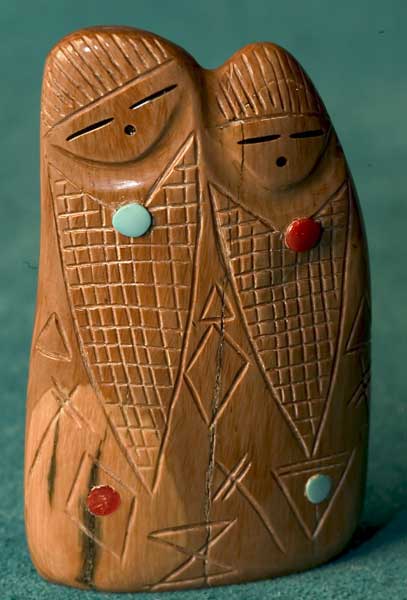 Daniel Chattin
Fossil Ivory Maidens
2 1/2″ tall x 1 5/8″ wide
$225
<><><>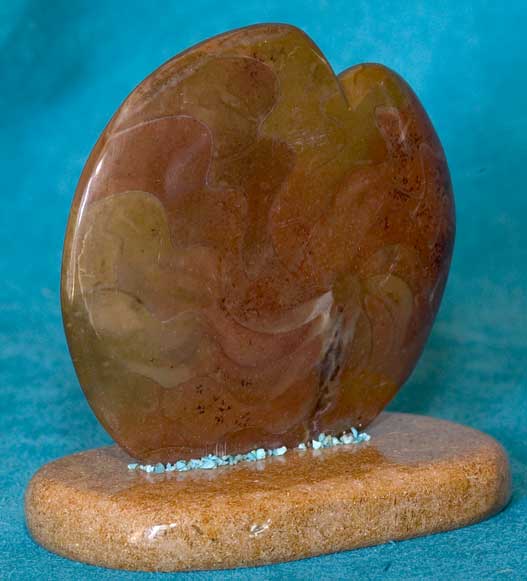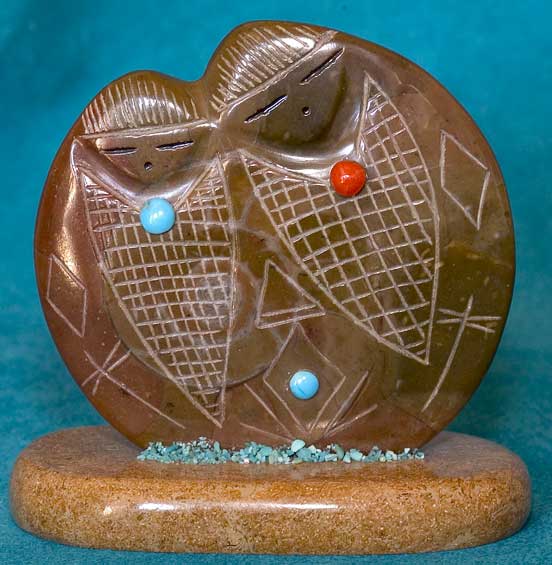 Daniel Chattin
Fossil Nautilus Shell (Ammonite) Maidens on Limestone Base
2 3/4″ tall x 2 3/4″ wide
$250
<><><>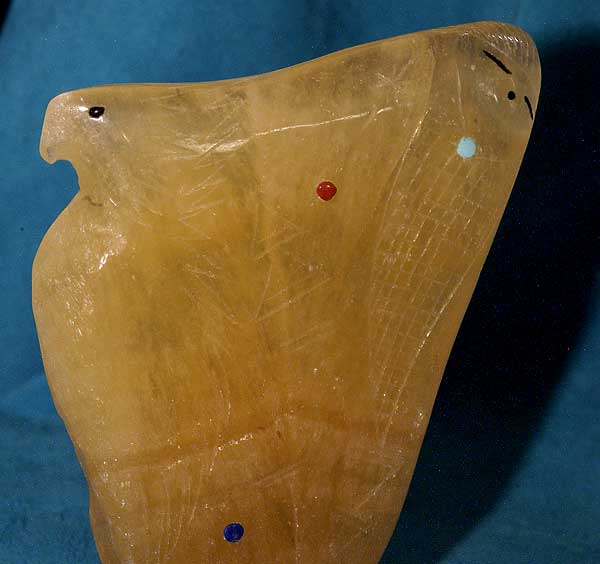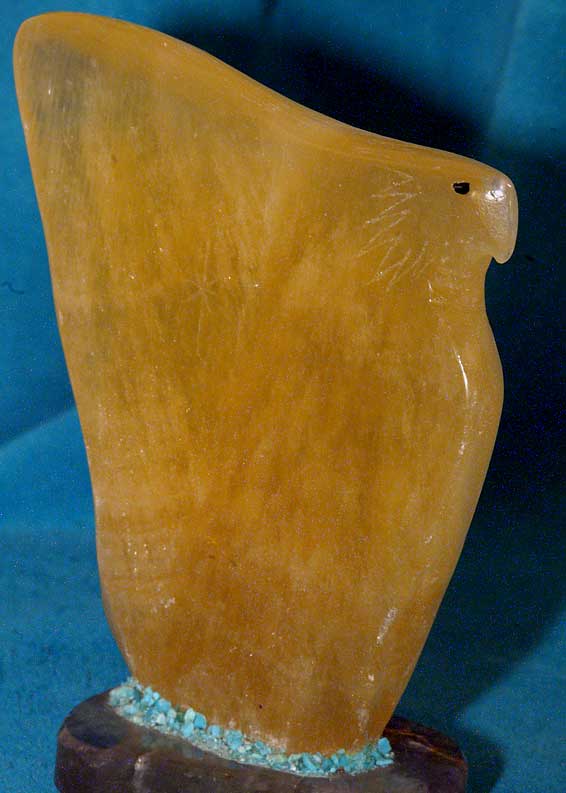 Daniel Chattin
Golden Calcite Eagle Maiden on Rainbow Fluorite Crystal Base
3 3/4″ tall x 3 1/4″ wide
$785
<><><>
Poblano & Chattin Fetishes  Poblano & Chattin Necklaces 1