Ray Tsalate Zuni Fetish Carvings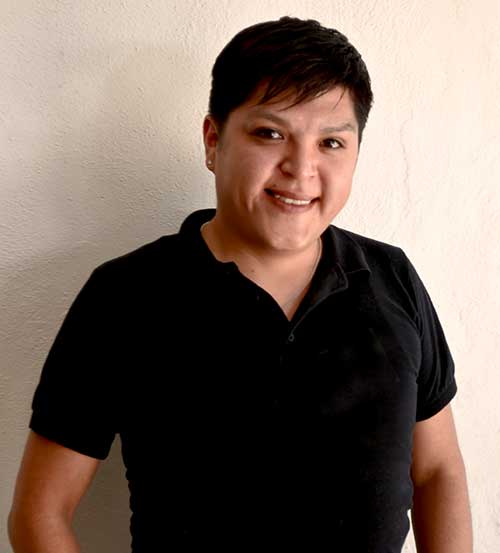 Ray's carvings are among the finest in Zuni. Ray began fetish carving in 2004.
He began as an apprentice to Troy Sice… Ray and Troy work together still. While there
is a wonderful similarity to their art… each carver's fetishes are clearly their own.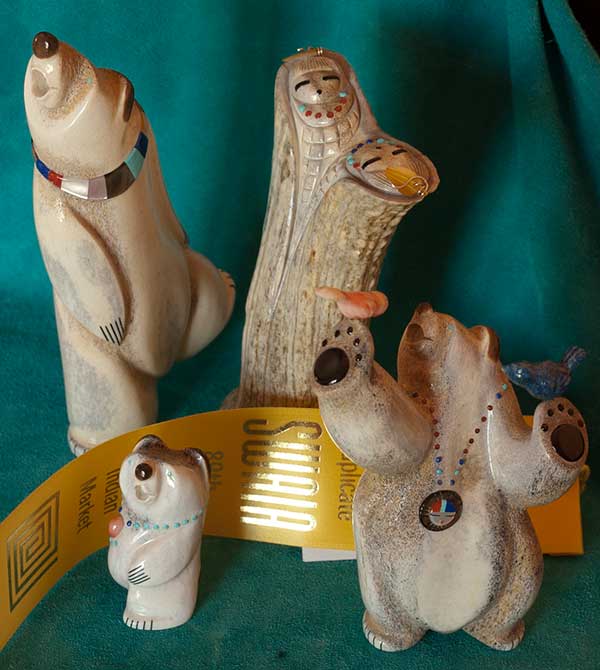 Link to Troy Sice Bear and Corn Maiden Carvings
Early in Ray's career he received a fellowship from the Wheelwright.. which Ray
credits with helping him move his art forward. Ray's gemstone Inlay is excellent.
It is consistent with that of the finest Southwest jewelry.
Ray favors uses natural gemstones.  Sleeping Beauty Turquoise, Deep Red Coral, Lapis,
Denim Lapis and Shell are often used. This is magnificent work by any standard.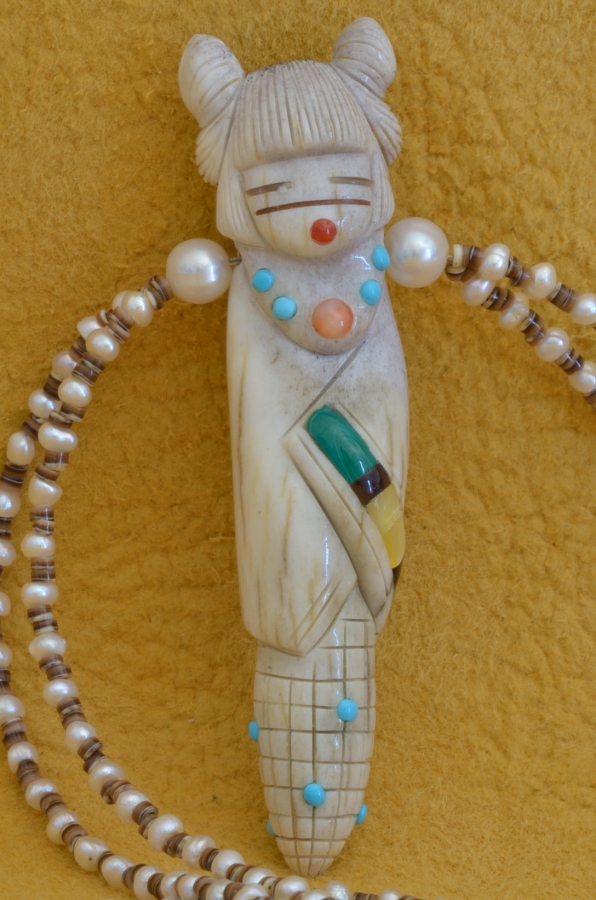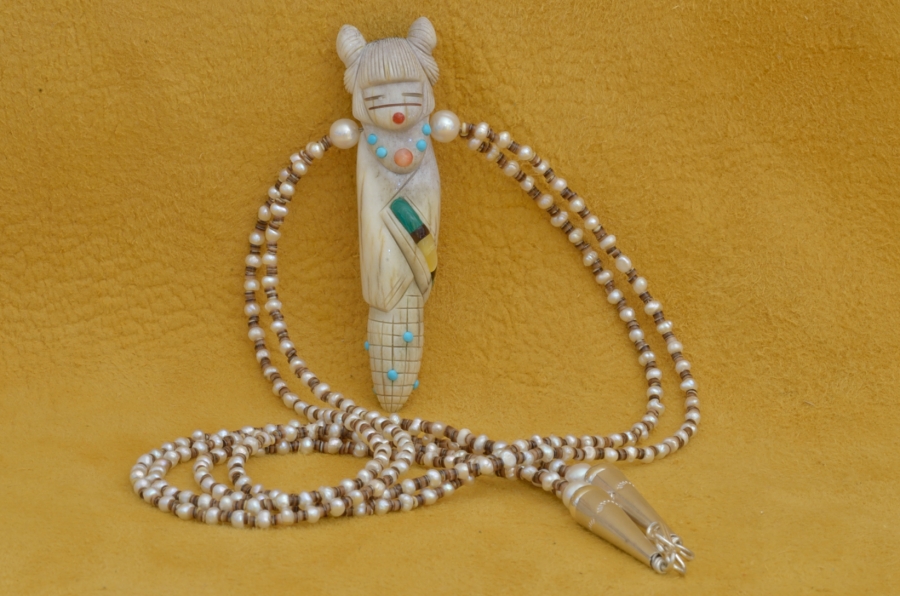 Ray Tsalate
Antler Corn Maiden with Hopi whirls inlaid with all natural turquoise, coral, malachite, jet, and mother of pearl.
Notice the etched dragonfly in the mother of pearl
Strung on heishe and pearl necklace
Maiden measures 3″ by 5/8″
24″ necklace
$750
Ray Tsalate Antler Butterfly Corn Maiden with Sterling Silver Corn Stalk adorned with Pink Mussel shell, Coral, Turquoise, Lapis, Malachite, and Mother of Pearl
Measures 3 1/4″ tall by 2 3/4 wide at the base
$850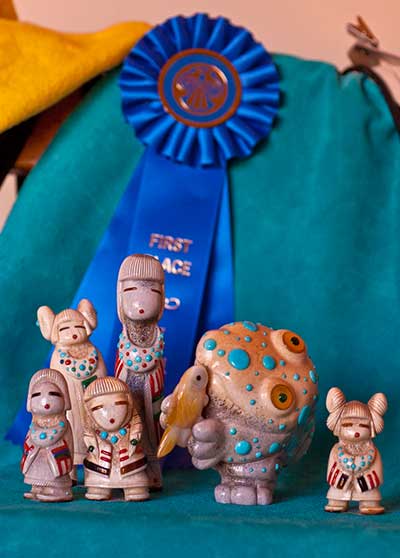 Ray Tsalate 2011 Museum of Northern Arizona Collection