Edna Leki Zuni Fetish Bowl
The earliest Fetish Bowls were simple, black pots with fetishes tied to the sides or fetishes placed inside the pot.  Later, crushed turquoise was adhered to the outside of the bowl. Zuni Fetish Bowls are very collectible.
Edna Leki (deceased) is credited with being the first Zuni woman carver.  She was the daughter of Teddy Weahkee and the mother of Lena Boone and Dinah Gasper. Her fetishes and fetish bowls are highly collectible.
<><><>
Small Edna Leki Zuni Fetish Bowl
This Edna Leki Fetish Bowl is a Museum piece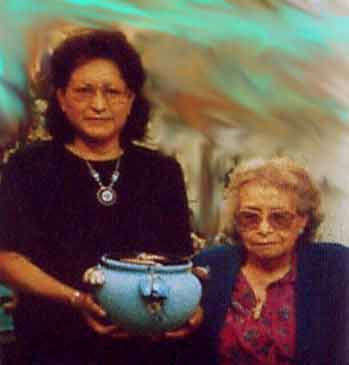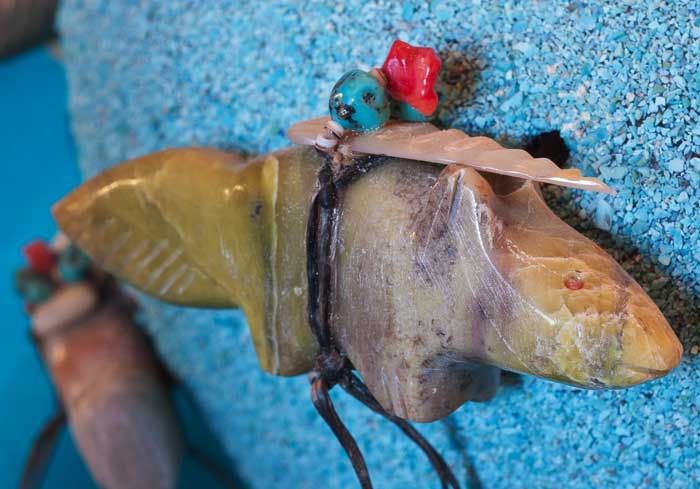 Click to see the entire Sedonawolf Edna Leki Zuni Fetish Bowl Collection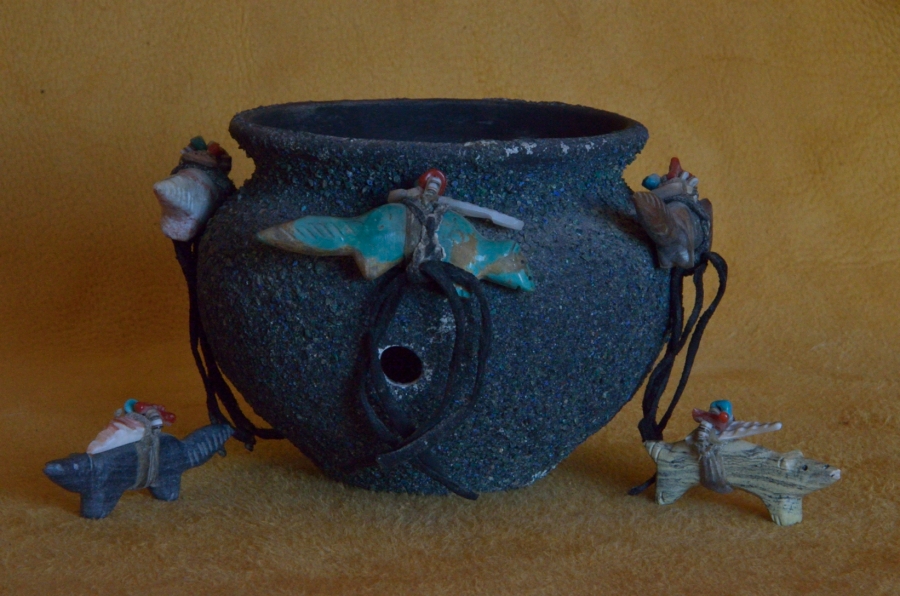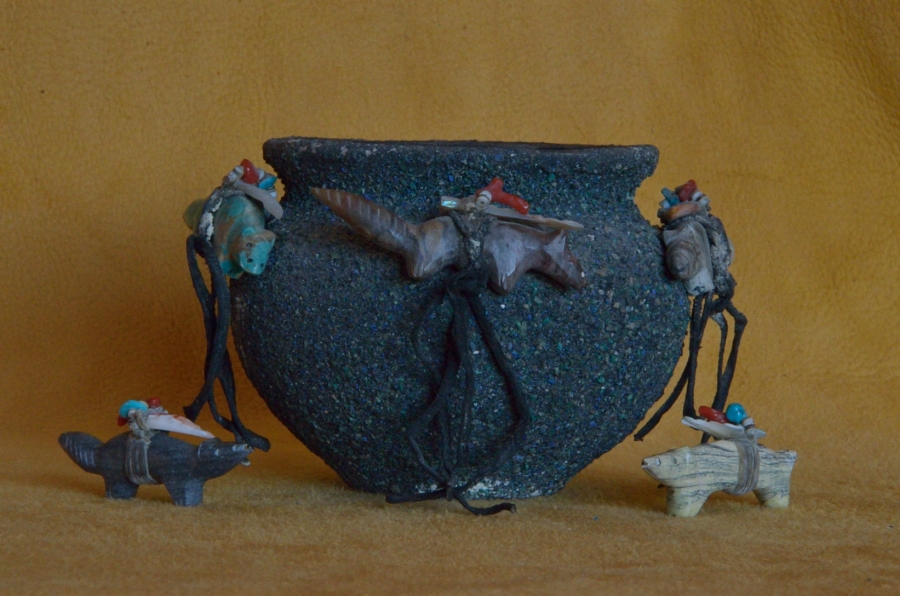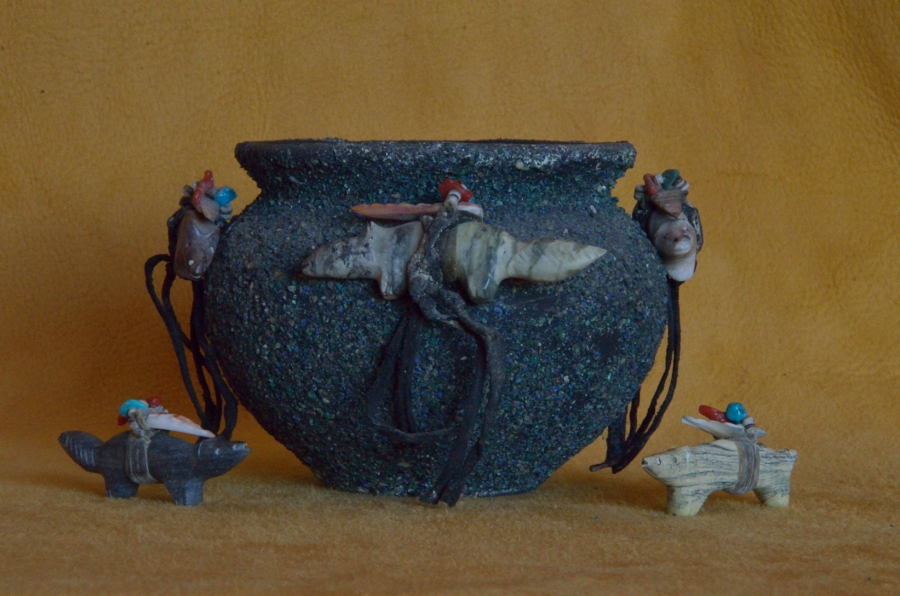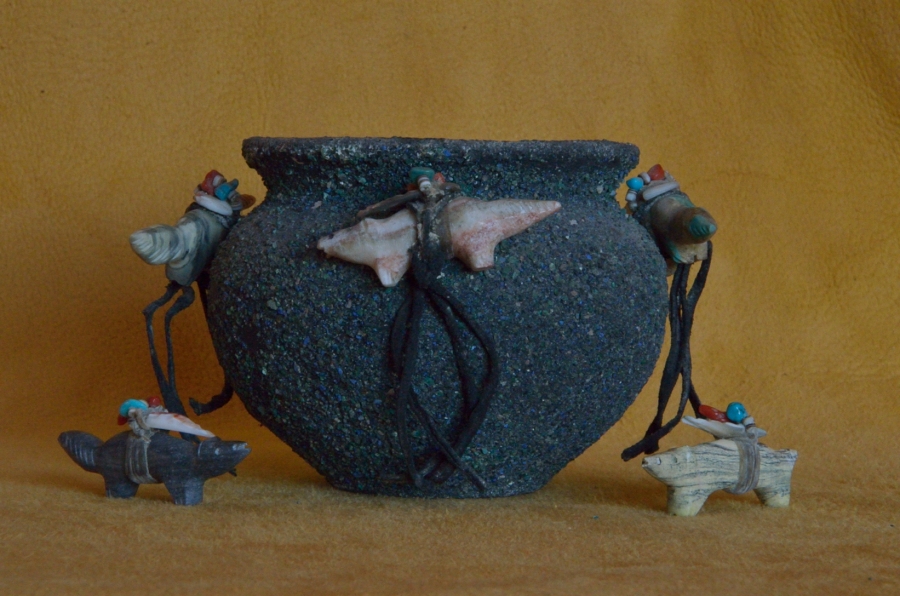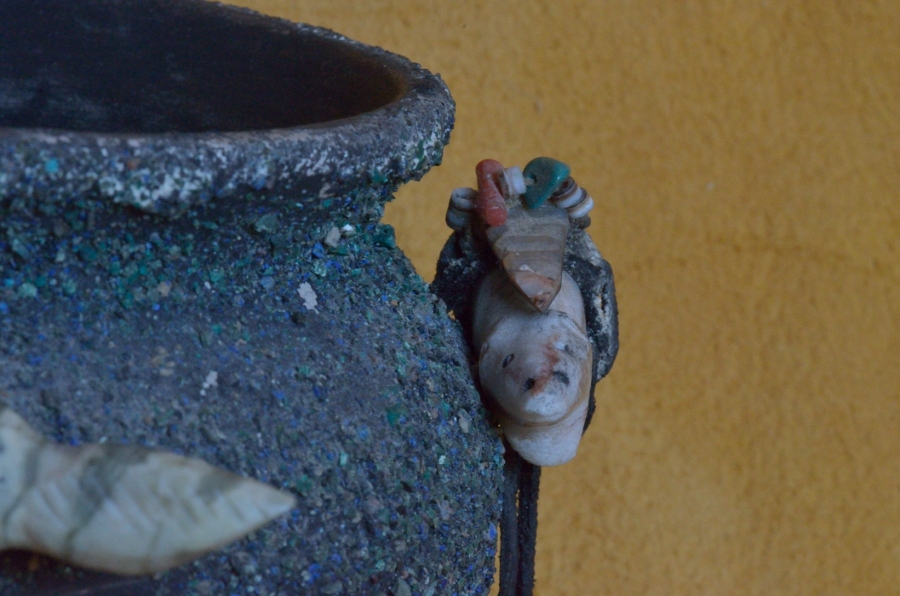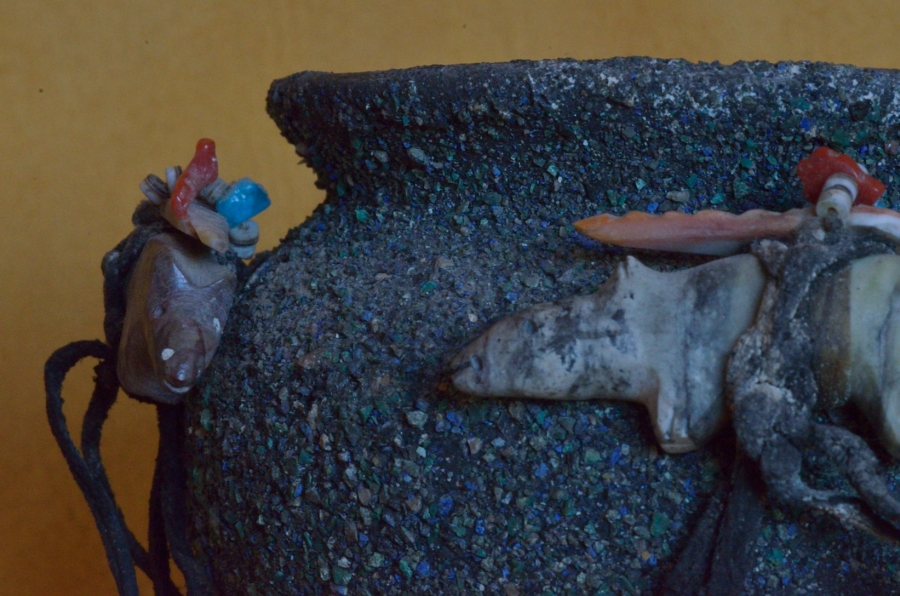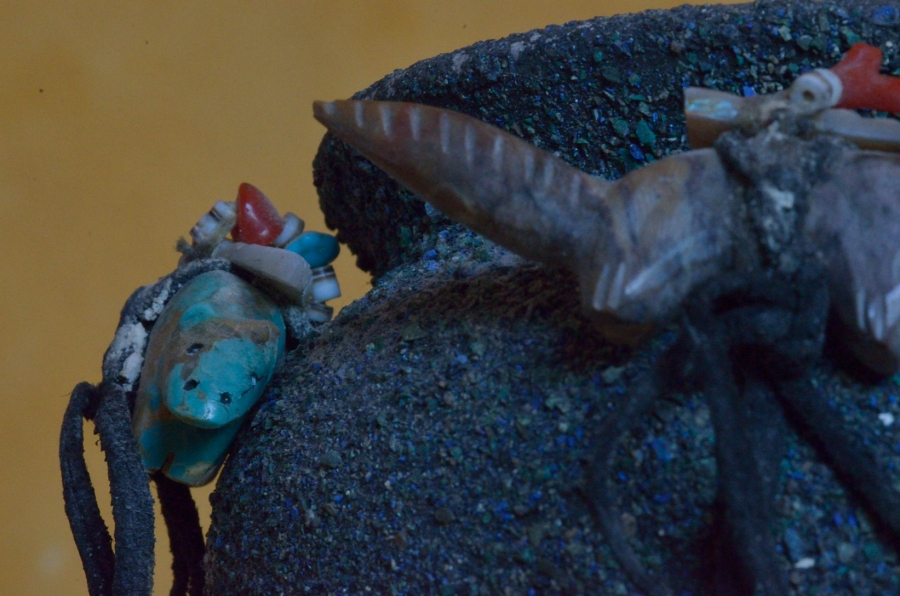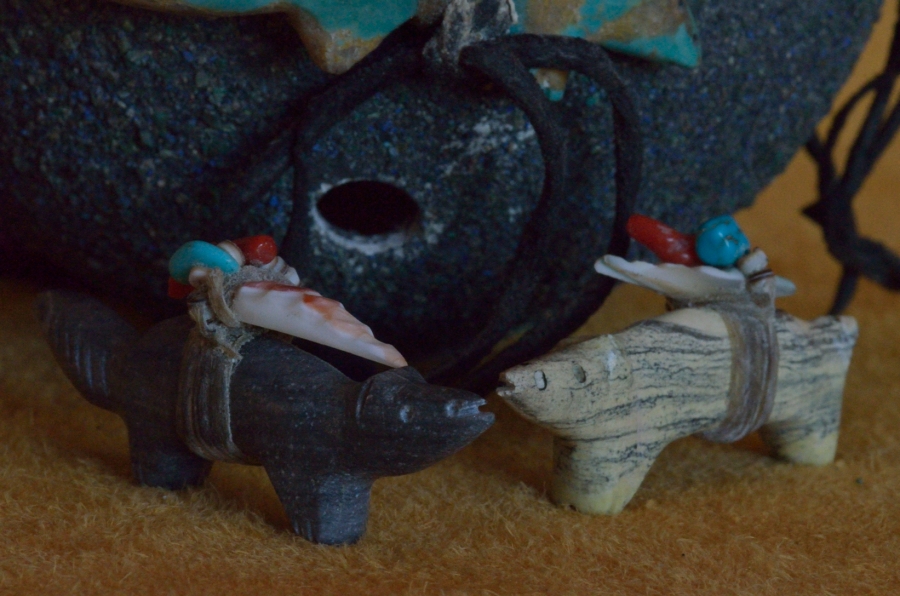 Edna Leki Fetish Bowl with Six fetishes
This is a Museum piece.  Early Edna Leki fetishes used black pitch (or tar) in the
eyes not turquoise. These fetishes have black eyes not turquoise. Also,
early Edna Leki fetishes were made with files, hand drills and pedal
grinders. These fetishes have the rough finish that such
methods would produce.
Electricity first arrived in Zuni in the late 1950's.
I see these fetishes as wolves. Except for the Rainbow
Dolomite standing fetish which appears to me as a horse.
These fetishes are small as is the pot.
Each fetish is about 1 1/2″ to 2″ long.
The handmade coiled Black pot with Turquoise is
about 4″ in Diameter
The fetish bowl and all the fetishes are in perfect condition.
However, the bowl was handled quite a bit (perhaps as a ceremonial
piece) and is missing some for the turquoise chip covering.
I personally do not see this as a flaw, but rather,
it confirms its age.
The large fetish standing by the Bowl was made by Edna's
father Teddy Weahkee. It is not included.
Edna Leki is the mother of carvers Dinah Gasper, Lena Boone,
and Anderson Weahkee
$2550