Sedonawolf Zuni Fetish
Sculpture
A few Zuni fetish carvers have perfected their art far beyond
 the traditional idea of a stone carving. These carvers 
have succeeded in retaining the animal's spirit
while simultaneously advancing the 
art of Zuni stone sculpture.
The earliest Zuni fetishes were simply pieces of stone,
 bone, or antler found in nature.  As better tools 
became available, carvers were set free
 to bring their visions to life.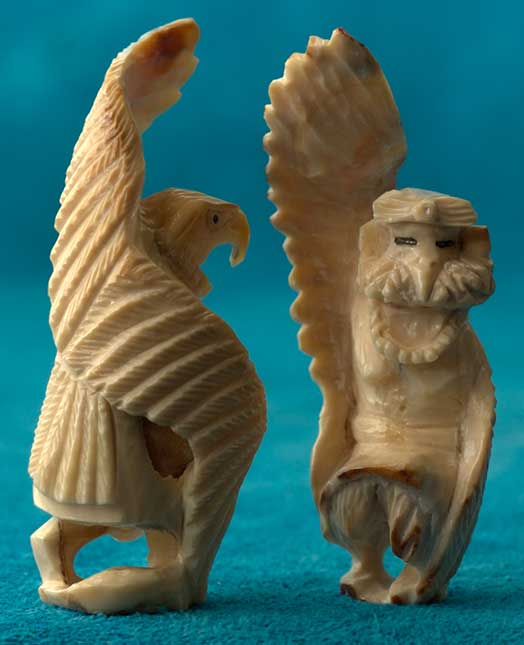 Bernie Laselute Zuni Fetish Carvings
Herbert Him Zuni Fetish Carvings
 Fabian Cheama Zuni Fetish Sculptures
Arvella Cheama
Chocolate Serpentine Zuni fetish Rabbit
2 1/2″ – $150
<><><>
Arvella Cheama
Serpentine Zuni Fetish Owl
1 7/8″ tall
$90
<><><>
email or Call us to order
Visa  MasterCard  Amex  Discover
 800 462-8536
<<<<<<<<<>S<>E<>D<>O<>N<>A<>W<>O<>L<>F<><<< 
To Main Zuni Fetish Gallery