Flint and Obsidian Hand Knapped 
Arrowheads, Blades, Knives and Spear Points
This Collection is entirely hand knapped made by 1 man, Core.
 Core used only prehistoric techniques and natural materials.
It was not unusual for Core to break 3 large blades before completing 1. He used
 only fine Obsidian and flint. It was selected for both its beauty and its function. 
The stones will come alive in bright sunlight and were purchased from 
Tom Allen of Hidden Valley Stone Yard in Page Springs.
Tom was an extraordinary man himself. He was a prospector and Hollywood actor 
when Hollywood came to Sedona…. he was also a geologist and mentor too. 
Tom passed away a while ago.
Core lived in the wilderness. He would sometimes bring by a few knapped blades or 
arrowheads. I bought them all. I used some in trade with the Zuni and I sold a few. 
But mostly. the entire collection is intact.  Core died in 1998.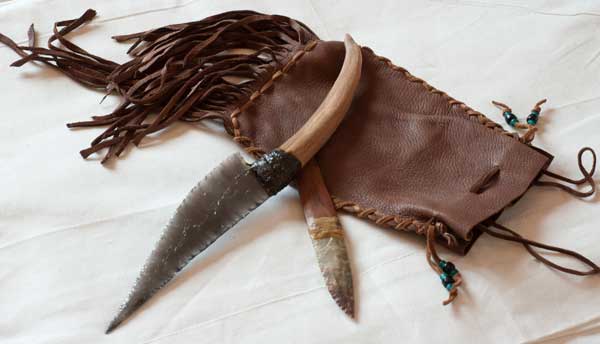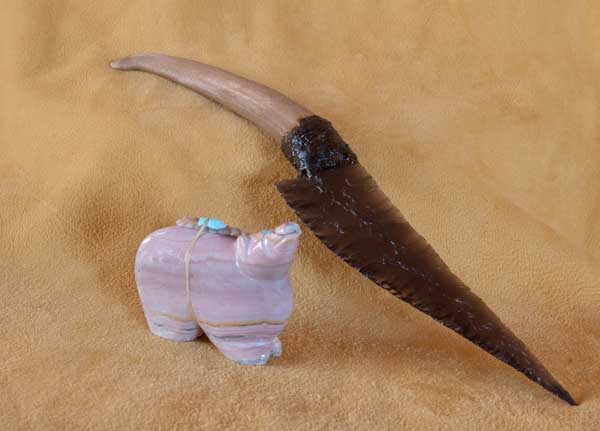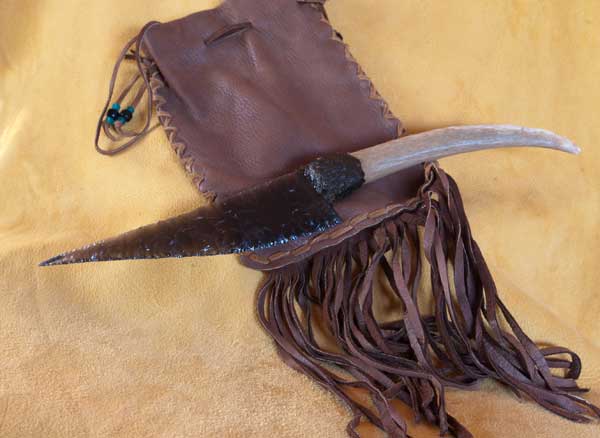 This is a Very Large and beautiful Hand Knapped Obsidian Knife
The handle is Deer Antler… holding the blade with 
deer sinew and pine tar mixture
The Length of the Blade is 7″ long
The Length of the handle is 7 1/8″ long
The Leather Pouch is 9″ long x 6 1/2″ wide
$1495
Large Handmade Deerskin Pouch / Medicine bag Included
<><><>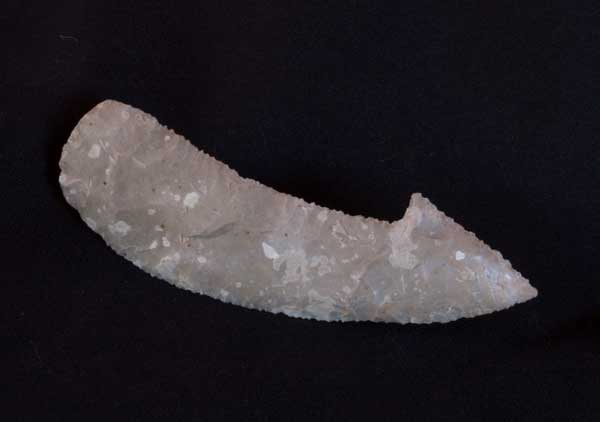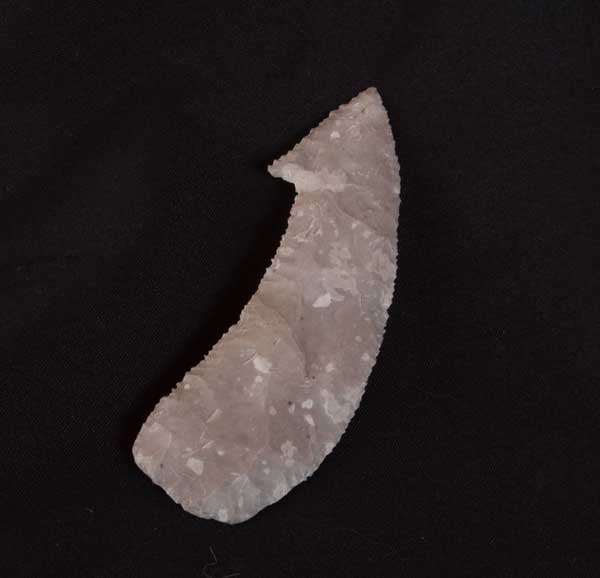 Large Beautiful Hand Carved Skinner
Carved out of Chert. Chert Is made up of Silicon Dioxide and Salt Sediments
that Become Chalk or Limestone. Large Numbers of Silicon Dioxide grow into
irregular shaped Nodules or Concretions. Dissolved Silica is Transported to the Formation Site by
Movement of Ground water. Colors Vary From White & Black, Brown & Cream, Green, Yellow, and Red
The Length of the Skinner is 5″ End to End
$80
>><><><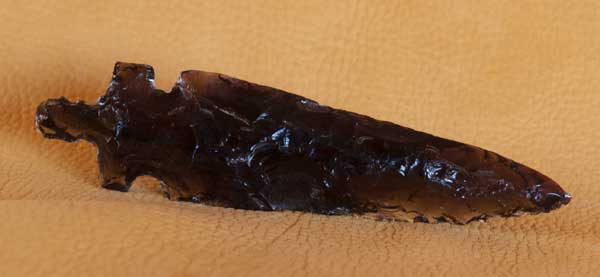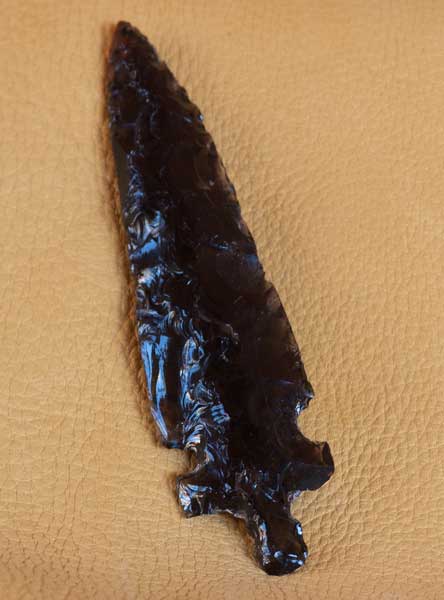 This Large Well Carved Obsidian Arrowhead
This Arrowhead is Hand Knapped and a Welcomed addition
to any Knife Collection. Notice The Glass Like Appearance
Found in Volcanic Lava Flows
This Arrowhead is 4″ long x 7/8″ wide
$100
><><><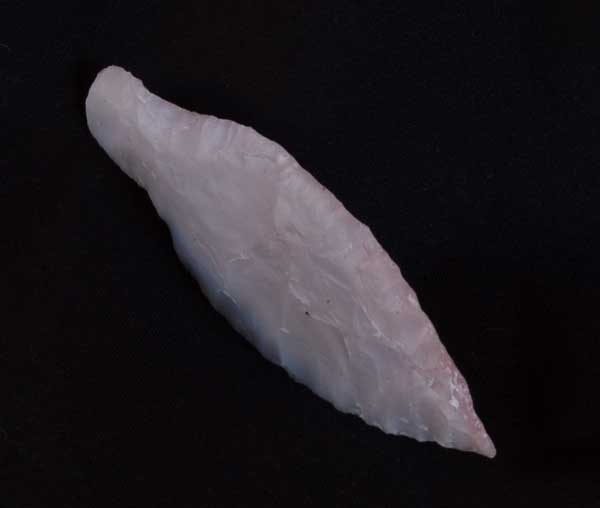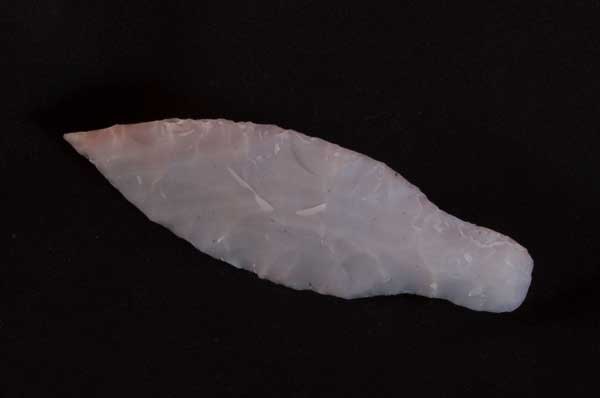 Large Purple Hand carved Hand Knapped Chert Spearhead 
4 3/4″ long x 1 1/2″ wide
$75
><><><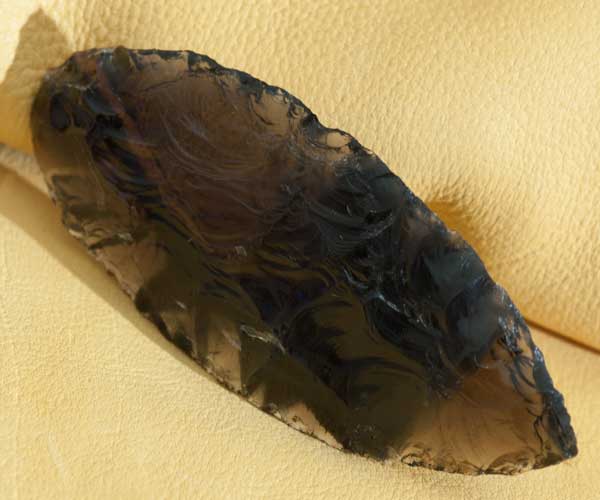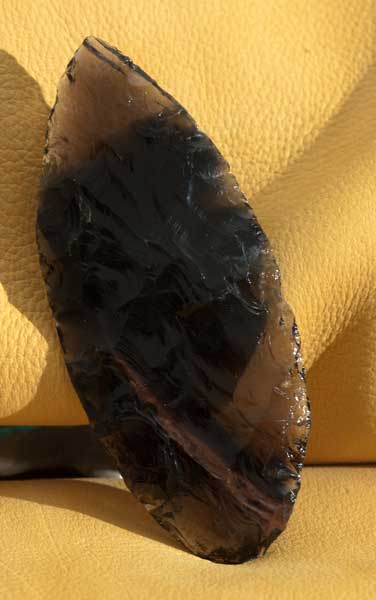 Large Well carved Hand Knapped Obsidian Spearhead
Transparent and Black Appearance The Edges are Very Sharp
4 1/4″ long x 1 7/8″ wide
$125
><><><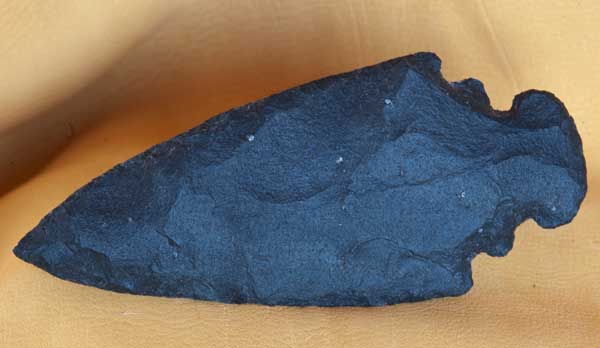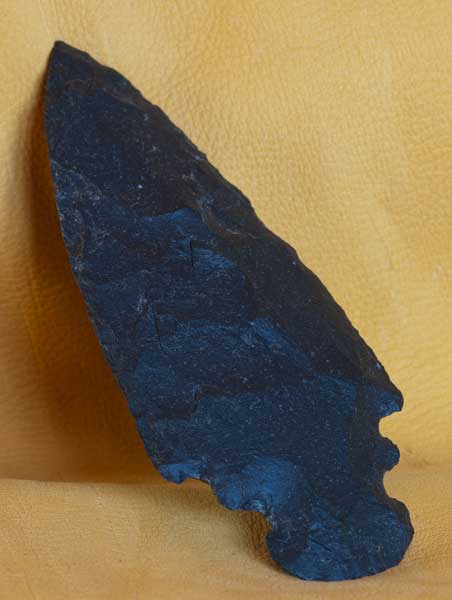 Very Large nicely Carved Hand Knapped Flint Spearhead
This Piece Can Be Used or Added to Your Collection
5 1/4″ long x 2″ wide
$78
><><><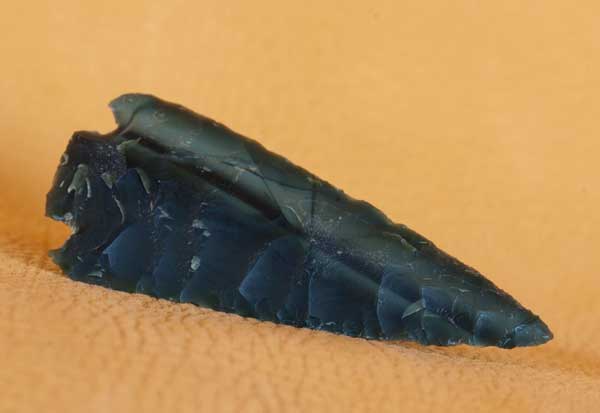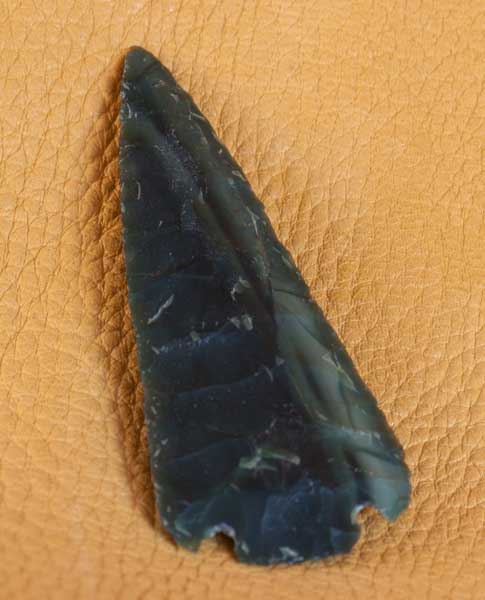 Here is a Hand carved Hand Knapped Green Flint Arrowhead
Jade in Color Also Called Zoned in Color.
2 1/8″ long x 1/2″ wide
$40