Debra Gasper and Ray Tsethlikai Zuni Fetish Carvers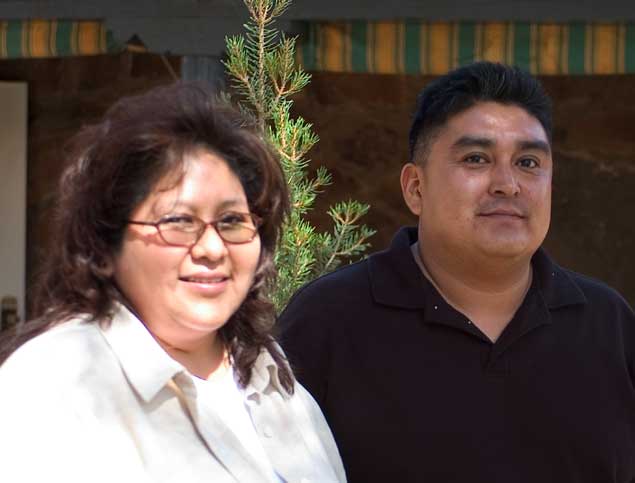 Debra Gasper is the daughter of Dinah Gasper… granddaughter of
Edna Leki and the great granddaughter of Teddy Weahkee.
Debra Gasper and Raymond Tsethlikai are married and have been carving
together for many years. Their Zuni fetish carvings
are clearly in the Weahkee tradition yet have
a charm of their own.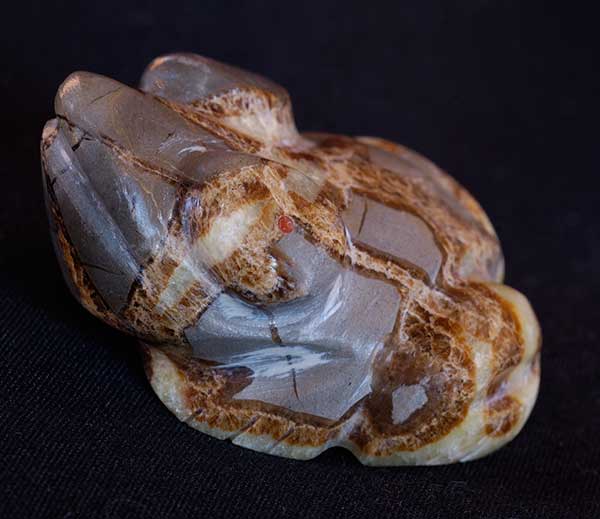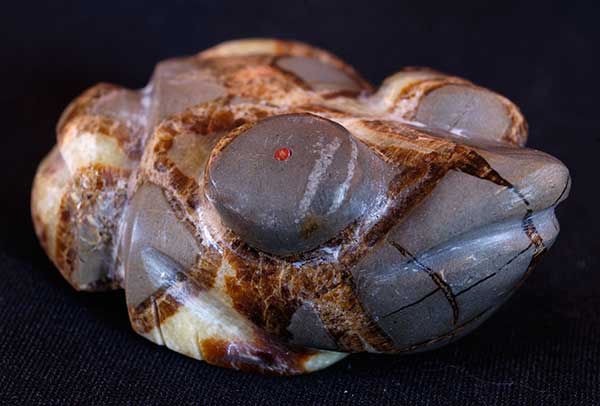 Ray Tsethlikai & Debra Gasper Frog
carved out of Septarian Stone
2 1/2″ long x 2″ wide
$120
><><><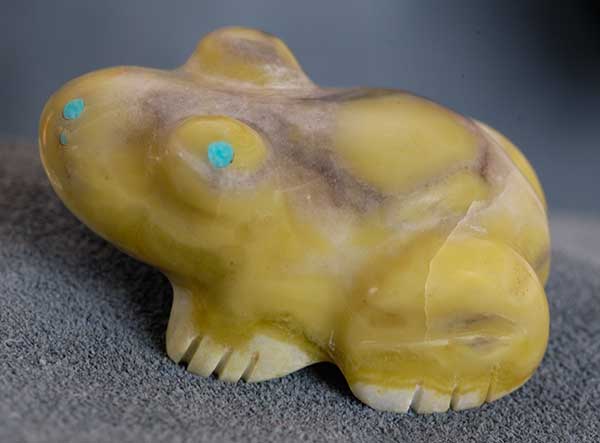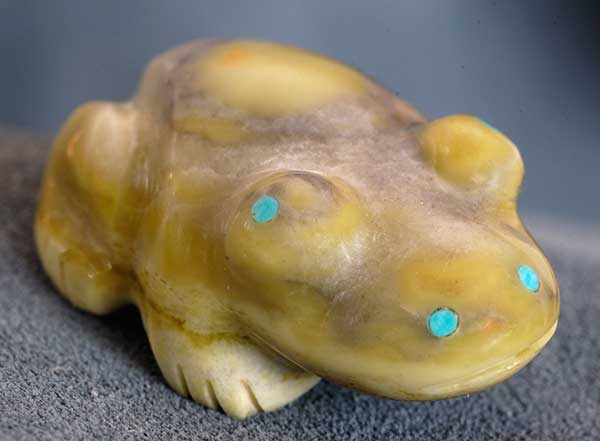 Debra Gasper Zuni Fetish Frog
Carved out of Serpentine
1 3/4″
$45
><><><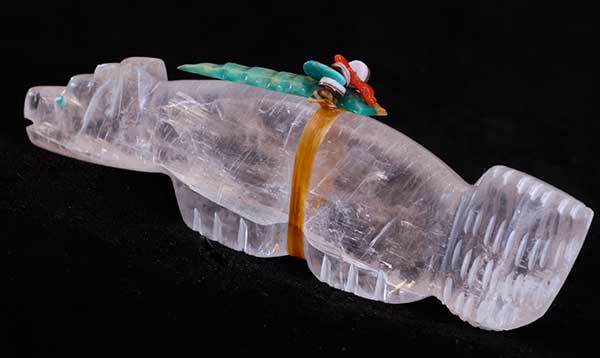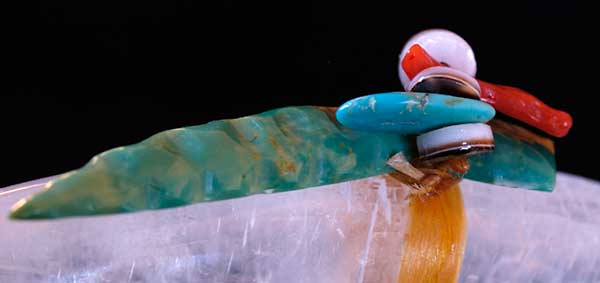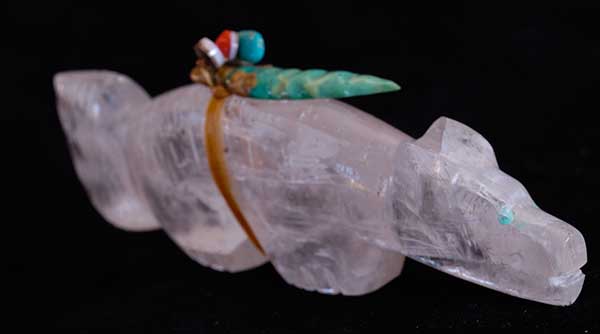 Large Debra Gasper Zuni Fetish  Wolf
Ice Selenite Adorned with a Turquoise Arrow head
Turquoise, and Coral offering
4 5/8″ long x 1 1/2″ tall
$135
><><><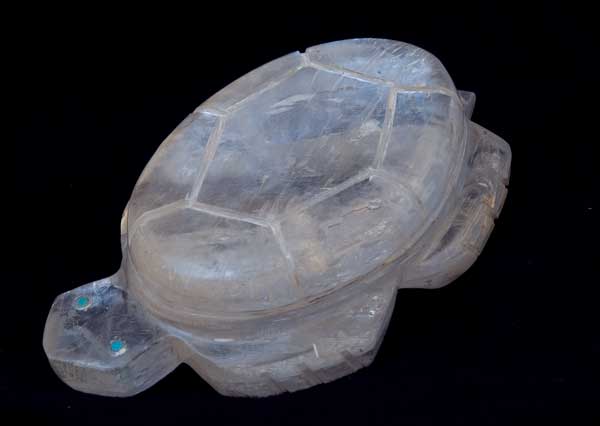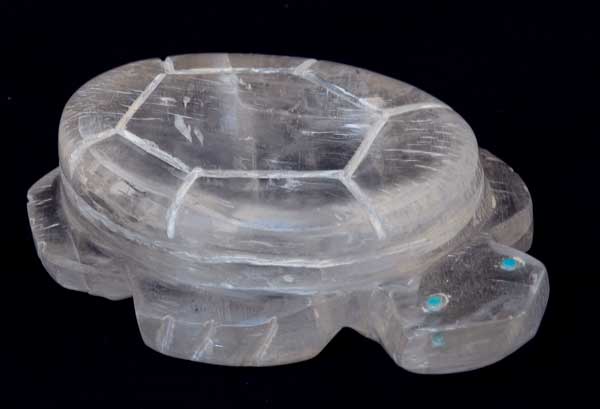 Debra Gasper Zuni Fetish
Turtle
Very Large Ice Selenite Carving
3 3/4″ x 2 3/4″
$150
<><><>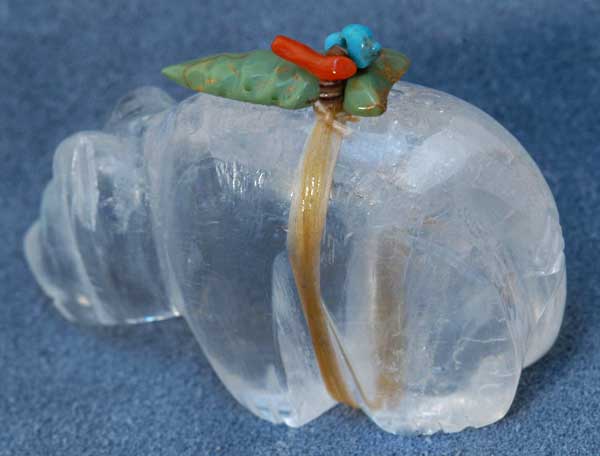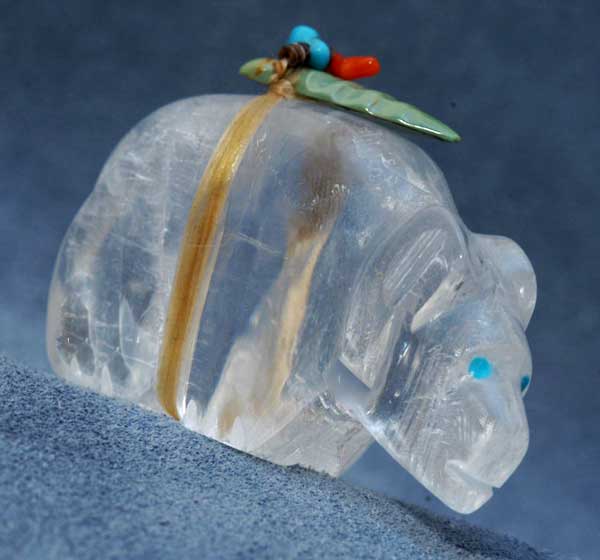 Debra Gasper Zuni Fetish Bear
Ice Selenite
With a Turquoise Arrowhead and Turquoise Coral Offering
2 7/8" – $72
<><><>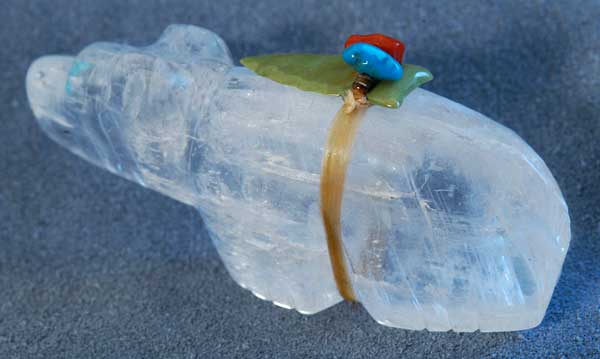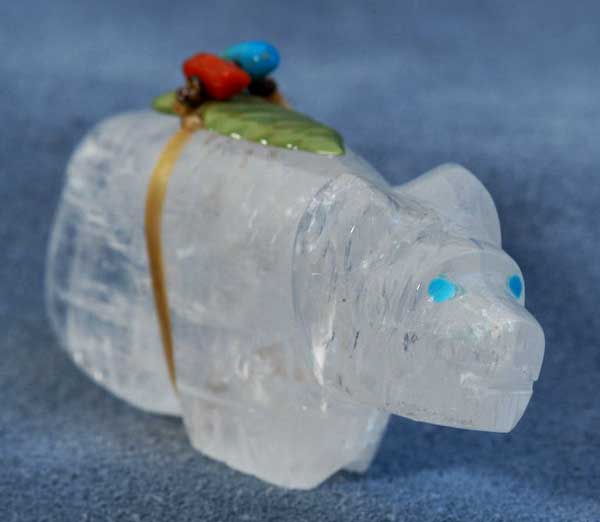 Debra Gasper Zuni Fetish Bear
Ice Selenite
With a Turquoise Arrowhead and Turquoise Coral Offering
3″ – $95
<><><>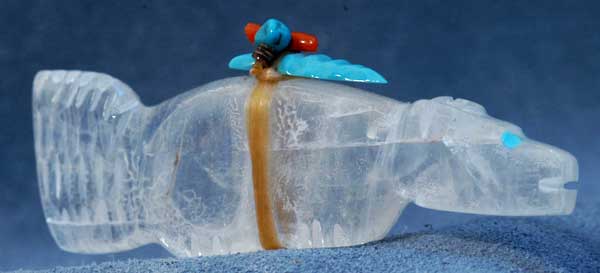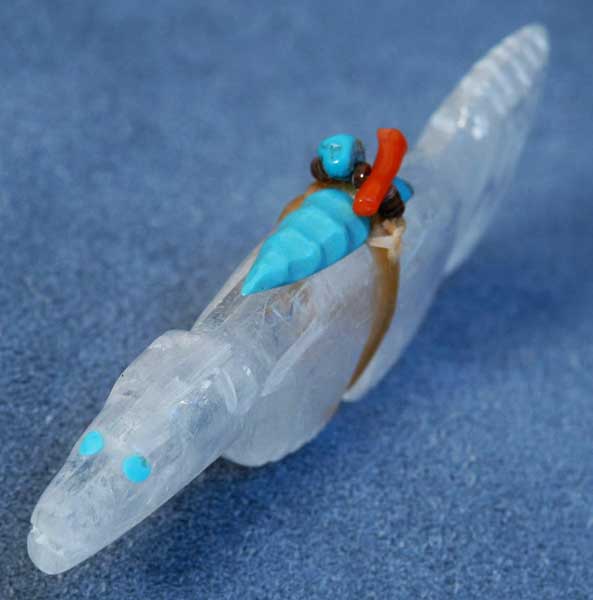 Debra Gasper Zuni Fetish Fox
Ice Selenite
With a Turquoise Arrowhead and Turquoise Coral Offering
2 5/8" – $64
<><><>
Email

or Call us to order 
Visa  MasterCard  Amex  Discover
 800 462-8536